Paket Wisata - Laskar Pelangi
Kampong Laskar Pelangi di Linggang Gantong, tradisi makan bedulang, pantai-pantai Serdang, Burung Mandi dan vihara Dewi Kwan Im

The beauty of Belitung is not only the scene that you see in the surface. The underwater view of Belitung is also interesting to explore. The easy way to do it is just swim and snorkeling in the clear water of Belitung sea.

Based on information from several friends, the best place for snorkeling in Belitung is at Batu Malang Penyu. This is a giant granite boulder far in the sea just in front of Tanjung Tinggi beach. We do not have documentation or underwater photo from this place yet. Another unique of Batu Malang Penyu is there is cave just above the water while the underwater coral is also nice to view at the bottom.

The snorkeling photo documentation that we present in this page we found from 2 places each Tanjung Tinggi beach and Lengkuas island:
Snorkeling at Tanjung Tinggi
Snorkeling in Belitung - Foto Gallery 2

The place that we explore is just in front of Tanjung Tinggi main gulf, called Pelabuhan Bilik. The best place to explore is in the right side, just at the bottom of the granite boulders about 100 meters from the shore. Visibility is quite okey and the deep is about 3-4 meters.

Our experience about underwater life is minimum, so we can not give comment on the situation. All just we can do is taking a picture and present it here, then you can comment your self. Please note these photos are taken from the beach just 100 meters from the shore of the most crowded beach in Belitung. You can image there will be many more un-touched snorkeling places that proabably can give surprise beauty.



Snorkeling at Lengkuas Island
Snorkeling in Belitung - Foto Gallery 1 and 3

Lengkuas Island is more natural than Tanjung Tinggi. Since we need to spend 30 minutes trip by boat from Belitung's main land to reach Lengkuas, this place promise much better underwater scene. We explore the underwater life surrounding bottom of granite boulders just in the left side of white sands penisula facing Aji island. You can see the photos from above galery.

Same as experience in Tanjung Tinggi, we can not give any comment about the photos. These photos are just taken within 100 meter square area. There are several other places surrounding Lengkuas, Tukong Lengkuas island and Aji island (in front of Lengkuas) that are not yet captured. In the next explorer we hope we can get more pictures from several other spot in Lengkuas Island.
The above photos taken on October 12, 2008 using Sony T70 digital camera covered by Sony Marine Pack MPK-THE. Unfortunately, we set the photo VGA size, and the wheather was not really supporting us, so the picture has not yet giving satifying result. But for the purpose of giving information and reference, snorkeling in Belitung is HIGHLY RECOMMENDED, and the spots are spreading in so many places just under the granite boulders.

If you travel with our Tour Package, we provide several snorkeling sets including life jacket if needed. It will just cost you IDR 50.000/set per day. You can share with several friends within the day. More info about Belitung underwater can be found at DIVING in Belitung page.


Visitor Comments (9 comments)

---

1 - 10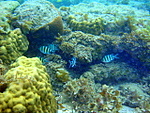 Name
:
yani
Date
:
6 Aug 2012 5:50 pm
Comment
:
Ada kontak yang bisa dihubngi untuk paket snorkeling di pulau lengkuas atau tanjung tinggi?


---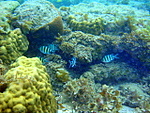 Name
:
admin
Date
:
8 Jun 2012 7:28 pm
Comment
:
Budget ke Belitung bisa lihat di paket wisata Lighthouse di belitungisland.com


---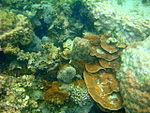 Name
:
Fadil agsi
Date
:
7 Jun 2012 4:08 pm
Comment
:
butuh brapa budget nya nih buat k belitong n snorkling


---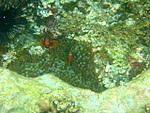 Name
:
Kori Rahayu
Date
:
24 Jan 2012 2:03 pm
Comment
:
Rencana pingin banget snorkeling di lengkuas island, lagi ngatur jadwal yang pas


---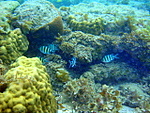 Name
:
girie ginanjar
Date
:
28 Jul 2011 2:34 am
Comment
:
waw , jadi ke pengen nie ngrasain snoekling di tempat kelahiran sendiri( pulau belitung )...


---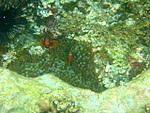 Name
:
tupek
Date
:
8 Jul 2011 5:44 pm
Comment
:
kalau belum liat langsung rasanya kurang seru,terjun langsung kelapangan baru tau gimana mantapnya........


---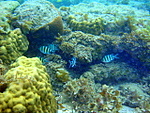 Name
:
deny setiawan
Date
:
12 Apr 2011 11:30 am
Comment
:
memang tidak ada dua nya snoekling di pulau lengkuas....


---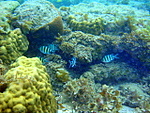 Name
:
indira
Date
:
24 Mar 2011 7:33 pm
Comment
:
bangka belitung is very beautiful i wanted to go there bangka belitung nice..............


---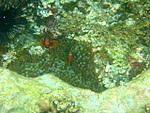 Name
:
rustam Uzaie
Date
:
19 Oct 2010 12:45 am
Comment
:
Kapan anda para snoker akan ke Belitung Timur yang juga tidak kalah indahnya dengan yang di Balitung Induk.Ditunggu............


---

1 - 10

Write new comment about this article or photo
To change the foto please click thumbnail on above gallery








Call +62 719 22 890
XL: +62 878 9649 7007
TSEL: +62 812 6035 5212
Weekday 09.00 - 18.00 (GMT+7)







We accept payment by: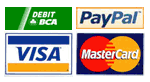 Airline partners: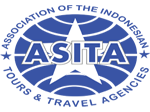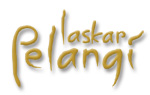 Gallery Festival Laskar Pelangi 2010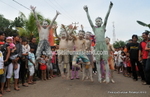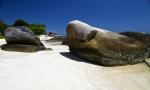 What's visitor said ?

If the people who has been visiting Belitung wish to come back again, does the people who not yet visiting Belitung shall feel corious ?

Manda, I had been missing Belitung with its delicious crab...:
Kusumah, I wish you more success, I will be back to Belitung again...

gunawan saputra
Indonesia, Jakarta
Trip#P3211: 4 May 2011

write testimony





Article: Belitung Island, still becoming heaven of Photography (Article in Bahasa Indonesia)
By: Sonny Soleman XNY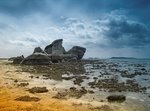 Since 2007, I have planned to do photo hunting in Belitung island. The initial idea because I saw many increadible photos from friend who was hunting in this island of Belitung. Then I made small study (via internet), to find how to reach Belitung island ? The complete information fortunately found in website www.belitungisland.com. With help from Mr.Rustam Effendie (founder of the belitungisland.com), I can plan right date for hunting in this Belitung island.

Sonny Soleman XNY
Jakarta, Indonesia
Trip#34: 4-6 Jul 2008
write testimony