Determine Your Departure Time
Belitung, 29 Jun 2009 6:50 pm
Belitung may not yet a popular name for most of you event hough we already clearly describe about traveling to this island. This article is aimed to give some tips about traveling to Belitung so you can manage your expectation, especially before you decide what is the best time to start your holiday in Belitung.
The best gateway for departure to Belitung is from Jakarta by airplane. The only alternative is by speed boat from Pangkalpinang Bangka island. As already mentioned in our transportation guide, there are two daily flight from Jakarta. They are Sriwijaya Air and Batavia Air both leaving in the morning at 06.30. Recently there is new alternative, using Kartika Airlines, also daily flight, departure at 14.00 from Jakarta. The fare rate of those 3 flights are similar, currently approximately IDR 400.000.-. But please be aware in the peak session such as during Ied Fitr and Chinese New Year session the price could raise up to 50% or higher. Similar condition can also happen during holiday session in June-August.

My suggestion is, you take a morning flight (Sriwijaya Air or Batavia Air). By doing this you will arrive in Tanjungpandan, capital of Belitung around 08.00. This is a good time for you to go direct to the beach after hotel check-in, and the beach usually very calm in the morning, you can view how is the sea around Belitung white sand beach just likes a surface of lake. And after that, you can take you lunch and enjoy fresh sea food of Belitung around the beach.

On the other hand, if you leave in the afternoon, you will arrive in Belitung at 16.00 and you will finish your hotel check-in etc at 17.30. Off course you can enjoy the sunset, but night will coming soon and there is nothing you can do after that, especially if you choose to stay at beach hotel.

The situation around the hotel is very quite, some of you may be scared. If your departure is using afternoon flight we suggest to stay at the hotel in town. There are many hotels in Tanjungpandan. By doing this you can spend time at night to hunt local street foods of Belitung. But as consequence, you need to be pation until morning before you can enjoy the nice beaches. If you are really desperate to watch the sea, you can enjoy the sunset from Tanjung Pendam bay, just in down town of Tanjungpandan.

The only problem with morning flight is you must wake up very early in the morning to catch flight in Jakarta airport. Please note, all flight to Belitung leaving in Terminal 1C. In the morning, this terminal usually very busy, very long queuee. Also the condition is not as comfort compare to Terminal 2 (Garuda and International Flights.

For return flight to Jakarta, we recommend to use afternoon flight since morning flight may be too rush for you since you must check-out from the hotel at 06.00. The afternoon flight to Jakarta depart at 16.00 by Kartika Airlines. By doing this you will still have sometime to spend in the beach or sight seeing in Tanjungpandan. This alternative is also good in case your last stay is in Manggar, Belitung Timur. It needs 1.5 hour trip from Manggar to airport, while from Tanjungpandan only need 15 minutes.

Meanwhile for boat trip from Bangka, visitor usually use KM Bahari Express. This is a speed boat, fully airconditioned, and very nice passanger seat. The trip from Bangka to Belitung takes 4 hours. Departure time at 14.00 daily from Pangkal Balam port in Bangka and arrive at 18.00 in Tanjungpandan port. The return departure time from Belitung is at 07.00 and arrive at 11.00 in Bangka.

Well, the choice is yours. See you in the next travel tips.





Tour Adv 1
Tour Adv 2
PIN# 22793930

Call +62 719 22 890
XL: +62 878 9649 7007
TSEL: +62 812 6035 5212
Weekday 09.00 - 18.00 (GMT+7)

16,416 wisatawan
dalam 1,710 trip

telah berkunjung ke Belitung
dengan Paket Wisata kami
Ayo ikutan bergabung !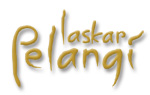 Gallery Festival Laskar Pelangi 2010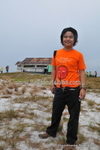 We accept payment by: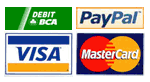 Airline partners: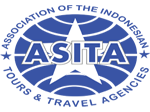 Apa yang dikatakan pengunjung ?

Thankss utk hospitality TL dan crew belitung island, foto2 kami ttg pantai2 di blitong membuat teman2 kami marah karena tidak diajak.
Next rencana kita bikin group bersama dg teman2. Keep blitong beautifull yaa...please jangan biarkan sampah dan coret2 tangan2 setan dibiarkan di batu2 cantik itu. mumpung belum terlambat, SADAR WISATA juga harus sampai di masyarakat awam pada umumnya, dan masyarakat blitong khususnya. Salam.

ratna suryandari
Indonesia, Bandung
Trip#P1883: 30 Jul 2010

tulis testimony




Apa yang dikatakan pengunjung ?
"Saya ingin mengucapkan terima kasih kepada Team BelitungIsland.com khususnya pak Suma, pak Hendro, pak Ito. Our trip to Belitung (27-30 Juni 2008) bener2 mengesankan! saya dan suami puas dengan pelayanan dan program yg diberikan baik selama perjalanan paket, maupun extra day yg kami ambil. Kami sudah kembali ke kehidupan rutin kami di Belanda dan banyak teman2 disini yg langsung minat waktu kami ceritakan".
Maya & Bart
Netherlands
Trip#332: 27-29 Juni 2008