BelitungIsland.COM - Tour Package
---
Our dearest Visitor, we would like to invite you to Belitung !
We have spent 12 years, since January 2000 promoting Belitung in internet. Some of you may have visited Belitung based on information that I presented. But I believe majority of you still a bit "worry" to visit Belitung. So, we would like to give a real support for most of you that still "worry" to visit Belitung with interesting offers.
| | | |
| --- | --- | --- |
| | | This part of this website will looks a bit commercial, sorry for that. Our purpose is just to prove what we are saying here, by arranging your trip to Belitung. We have provided our Tour Package Service since 2006 to companies, groups or individual, after 6 years running this website as social work for Belitung. Well, to start with, we will describe Travel Package that we are offering. This travel package is suitable for group travelers ideally starting from 6 up to 50 participants, but we can also arrange for individual or couple. Our program is perfect match for Corporate Outing (Team Building) program, Photography Journey, Adventure Club or Familiy Holiday. We have 3 travel packages, as described below: |
Why taking Tour Package from BelitungIsland.COM ?
BelitungIsland.COM is the first Tour Operator in Belitung, with official license from local governmet. As you can see from real time counting number of visitor there has been thousands of visitors who taking our service. This number is real taken from online visitor reservation in our database. We had got a lot of trust from our guests since we are the tour operator who set the standard of top level tour service as well as with safety equipments, as following descriptions:
Our Tour Programs are described in detail, including itinerary and simulation of the program. It is clear for you what are inclusive and not inclusive oon the tour price, all explained in our website. If you want to add the scope or additional time, we also explain in detail the unit price on each of those items.

We provide safety equipment likes life vest that each of our guest must wear during island hopping trip with fishing boats. We keep using fishing boat for the island trip is beacuse part of our mission to involve local community in the tourism business in Belitung. The life vest is also used for snorkeling in case you are still beginner.

We apply the fair pricing system, where automatically the price will be discounted if the participants are increase. We also apply the same price level to anyone who make online reservation in our system, except for some of you who make a tailor made tour program and scope.

We provide beach fun stuff in order to maximize your beach holiday especially during island hopping trip, such as: rental of snorkelig sets and mini surf board, free beach tents, free cooler box for cold drink that you need it during sunny day at the beach.

Our tour guides are a well train and experience tour guides, they are not only car driver, but they will guide your trip to islands, including the photography hunting places for you who are coming to Belitung for photo hunting trip.

Credibility. Our corporate entity is clearly as Tour Operator Berau (BPW) under company name PT. Sashi Anugrah Raya established in Belitung and having official permit from local government. We are the BPW who only focus to provide Tour Service in Belitung, in term of experience and facilities, we are much better compare to BPW from outside Belitung.








Be Carefull, don't waste your valuable holiday time by taking risk buying cheap tour package from unkown reputation and no clear identity tour provider. We are The First tour operator in Belitung, and already have official local government permit. Our pricing, tour program and sistem has been copied by many new emerging tour operator who can easily copy from our website, but with minimum experience.


Tour Programs

We provide 3 tour programs as per below descriptions. But if you want to have a tailor made tour program for special purpose such as Corporate Outing, Hunting Photography or Honeymoon, we can create a specific itinerary for you.
| | | |
| --- | --- | --- |
| | | This package is aimed for group travelers with purpose of group or company outing / team building program or family recreation trip. It consist of fun and adventure activities. It is good for team building since all of you will always together for a whole 3 days 2 nights of this program visiting the superb beaches and islands in Belitung. For you who traveling with small group, you also can join. Let's find more detail description and activity, available schedule and estimated price. |
| | | |
| --- | --- | --- |
| | | Belitung is a famous place for photographers, either professional, semi professional or even amateur. This place is heaven for your digital camera. We will bring you to 8 different places as a nice point to shoot Belitung panorama with your camera. The places are uniques, because you will take a picture from different angle compare to angle that visitors normally taken. However, for you who just want to enjoy the trip and panorama, this package will be fun for you also. Let's find more detail description and activity, available schedule and estimated price. |
| | | |
| --- | --- | --- |
| | | We make a new Laskar Pelangi (Rainbow Warrior) tour in order to fulfill request from out guests who deeply impressed with a best seller novel, Laskar Pelagi (Rainbow Warrior), written by Andrea Hirata. They asked us to facilitate visiting places that written in the novel, in Gantung village in East Belitung. However, this package still organize recreation activities by visiting beaches and small islands likes Lighthouse or Fotografer package. Please check detail information and tour simulation of this Laskar Pelangi Tour. |
| | | |
| --- | --- | --- |
| | | Having holiday in Belitung as well as advendture along beaches and sea in Belitung together with friends from office has been done by many companies from Jakarta and some other cities. The places likes Bali, Bandung, Anyer or Jogja probably had been too often, while outing in Belitung will give different and more fun experience compare to those other places. BelitungIsland.COM is the first Tour Provider in Belitung who has the most experience among other providers to provide Corporate Outing Service to many companies from outside Belitung. |
Our legal entity is clearly define under PT. Sashi Anugrah Raya, who is having official permit as Biro Perjalanan Wisata (BPW) from local government. We had experience in conducting Corporate Outing Program since 2006 for national and multinational companies, with references as you can see on this Corporate Outing Package.
| | | |
| --- | --- | --- |
| | | Not only for new married couple, even for the old couple, decided to celebrate their married anniversary in Belitung. Why Belitung ? Because Belitung has not yet as pack as other places, that makes your special holiday becoming more meaningful. Honeymoon Package is proviced for couple who want to celebrate their special moment in Belitung. This is not limited to only new married couple, old couple also welcome. Not likes other tour package, Honeymoon Package can only be provided for 2 participant as Private trip. Please check detail information and tour simulation of this upcoming Honeymoon Package. |
Public Tour or Private Tour ?
We have 2 categories of tour which are Public Tour or reguler tour and Private Tour. The detaill program and itinerary of both tour categories are the same. The difference is aimed to enable tour participants to make their own tour for their own group only and freely define their own date dan program, instead of Public Tour who participants join the predefine trip together with new friends to achieve economical price level due to number of participants.
Public Trip is a predifine tour program with predefine date, anyone can join. This Public Trips are the trip that we are listed on the table below. This trip is suitable for you who only 2 persons to get affordable price, or in case some of you who want to make new friends.

Private Trip is a trip that anyone can create, define their own schedule and program for their group only. The Private Trip will not be listed in our trip list, except for you who create this private trip asking us to make it as public in order to allow other participants to also join later. The private trip number usually start with letter P. This private trip will not be combine with other trip, so you can enjoy your trip without needs to stricly tied up with the itinerary.

Customize Trip is a Private Trip where you have freedom to determine: date, duration, choosing the hotel, define itinerary, and define the scope of tour program. This package is suggested for a large group such as Corporate Outing. The price is a bit higher, but it is worthed with freedom to define your own program, making this trip becoming more fun for you.
What are you waiting for, let's take holiday to Belitung with us. The following are some selection of our Tour Package that we provide as join cooperation with the hotels in Belitung.
A. Tour Package Price - Private Tour
The price is based on Lighthouse Package tour program for 4 participants for 3D 2N duration. The price inclusives:
hotel standard room with aircon 2 persons per room
rental car Avanza/Xenia 5-7 seats, Microbus Elf 14 seats or similar
rental fishing boat rental for one island trip
full meal: breakfast, lunch, dinner, snack
experience tour guide as itenary in the tour program
tiket for tourist destination places
The price in inclusive VAT valid for tour duration as per itinerary (end before 12.00 am of the last day).

The price for different number of participants and duration or another altrnative tour programs Lighthouse, Fotografer, Laskar Pelangi, Honeymoon, please fill in below form and click Check Price.
The following companies had been trusting us to organize their Club / Corporate Outing in Belitung:


IPC Singapore
CIMB Niaga
PT. Reindo
Bank Exim
Jasa Marga
Unilever Indonesia
Indosat Bandung
Kim Eng Securities
Bank Muamalat
Pertamina Jakarta
XL Axiata
UOB Bank
Mitsui Corp
Telkom
Toyota Astra
Ericsson Indonesia
Bank Central Asia
Telkomsel
Microsoft Indonesia
Bank Indonesia
Lintas Arta
PT. NSI
Ultra Sakti
Alumni FE Unpad
Ming Promo
PT Mitsindo
Taisho Parmaceutical
Alumni ITB
IDI Tanggerang
ID/X Partners
Bank Mandiri Bandung
Karlez Petrolium
QNine Tour
PT SKF Indonesia
Armindo Jaya Tour
Wisma Sarana
AHP Lawfirm
Dunamis Organization
Monargo Kimia
Samudra Indonesia
Tupperware
PT Jamsostek
PT Multi Bintang
PT Tigaraksa
Network 21
Sari Husada
Worldbank
Darwis Triadi School of Photography
Price Waterhouse Coopers
Matahari Department Store
Departemen Kesehatan RI
Bhinneka.com Photography CLub
MyInfrared Photography
Majalah Jalan Jalan
Galeri Photography Indonesia
Voith Paper
Medco Photography Club
Highscope
Cork n Screw
Visitek
Simbolon Law Firm
Club Majalah Nova
Jareku Club
Melbourne The Photographer
Philips
Jika anda tertarik, silahkan melakukan reservasi di sini dan kami akan mengirimi anda email berisi informasi lengkap untuk keseluruhan program tour. Jika ada pertanyaan silahkan kirimkan kepada kami di sini. Kami tidak melayani korespondensi melalui email, walaupun setiap pesan dari kami akan masuk ke email anda. Untuk referensi tanya jawab hal-hal seputar Paket Tour/Wisata dari kami silahkan cek Pertanyaan Umum Tentang Tour dari kami.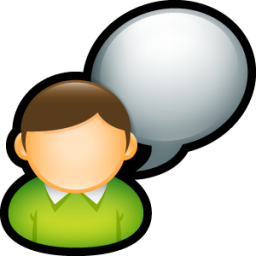 LIVE CHAT

Call +62 719 22 890
XL: +62 878 9649 7007
TSEL: +62 812 6035 5212
Weekday 09.00 - 18.00 (GMT+7)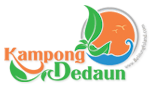 We accept payment by: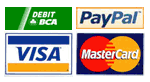 Airline partners: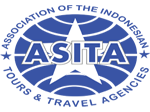 Media Partner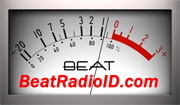 Belitung Superb Beach
Let's keep it unspoiled !
Click Facebook to become a fan

Mari kita dukung kampanye untuk melestarikan keindahan pantai-pantai dari kerusakan alam karena polusi sampah, hilangnya estetika karena aktivitas graffity, penebangan pohon-pohon di sekitar pantai dan perusakan biota laut di Belitung.

What visitor's said ?
My mother, my daughter and myself are very happy with the organisation and the attention given by Gojing and belitungisland team. We have very good memories of the island and its friendly people.
My 70 yrs old mother has never dreamed that she is still able to reach Lengkuas Island, stroll in Babi Kecil Island or climb the stairs of Vihara Dewi Kwan Im. Belitungisland team has helped her being proud of her health and be confidence that being 70 should not stop her from travelling
Ade Noerwenda
Jakarta, Indonesia
Trip#1271: 27-30 Dec 2009
write testimony



F.A.Q - Tour Package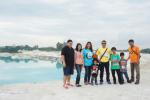 What's visitor said ?

Still the same likes before. Satisfying

Hmm going to Belitung again ???


DOLLY ADRIAN
Indonesia, Jakarta
Trip#R1408: 30 Nov -0001

write testimony





What's visitor said ?

All the best from belitungisland.com, no any single failure! Starting from mr Iwan who really good, accommodative and helpful, the mineral water always available, all the foods are delicious, cool car aircon, the car always clean even though we just back from the beach full of sands, the boat was also cool and clean likes having our own yacht, the captain was also kind, until the most impressive moment, while we are in the car we heard our past favorite songs, excellent. We will write a review at tour blogK : www.travelingcow.com ya! Thx a lot!

Vari
Indonesia, Jakarta
Trip#P5973: 6 Oct 2012

write testimony







What's visitor said ?

indahnya belitung

Ricky Indrawan
Indonesia, Jakarta
Trip#R1144: 23 Jun 2012

write testimony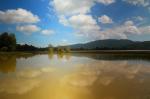 What's visitor said ?

Thanks for the help during our trip in Belitung with Belitungisland.COM. Increadible, many of our friends in office looking at out photos in Belitung...(many of them regret can not join). Special thanks to Manca and Andi who already take us for 3 days of our photo trip. Back to Jakarta, all our skin are black - all red, especially the photographers...this is our souveneer from Belitung obviously seen....regards.

Huberts
Indonesia, Jakarta
Trip#P2244: 15 Apr 2011

write testimony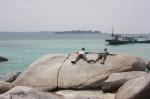 What's visitor said ?

Belitung MANNNNTAABBBSSSS bin TOPPP MARKOOTOPP..

Big Thanks to Bang Andi Lebon,.
Thanks Bro,..nice trip!
Pokoke mannttaabbss dah..

Bang Kusumah kosasih Thanks for accompanying us having coffee and singing at the cafe..:D

Afwan Wahab
Indonesia, Jakarta
Trip#P2534: 10 Dec 2010

write testimony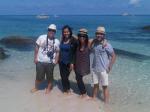 What's visitor said ?

Thanks to www.belitungisland.com for our private trip in Belitung. SUPERB SERVICE! Food (Lunch and Dinner) is very delicious, we love it. Tour Guide (Mas Panca) delivered the best service to us, take us around Belitung and take care us like his new family.

We are so happy to see beautiful beach, swimming into blue sea, kayak-ing, and drinking coconut after swimming, what a vacation! SUPERB VACATION and Unforgettable!

Come and Visit Belitung people!!! SUPERB BEACH like their motto!

rama kristian
Indonesia, Jakarta
Trip#P210: 29 Oct 2010

write testimony