Culinary: What special culinary in Belitung?
Add to bookmark
Added
What special culinary in Belitung?
Your hotel will provide healthy and good food. For those of you who care about healthy food with international standard flavors, we advise you to contact the hotel where you are staying and ask them to send a food menu before you decide to spend the night there. We are not saying that the food there is not good and not healthy, but for those of you who are not familiar with Indonesian food, it might feel uncomfortable.

For those of you who are familiar with Indonesian food, there are many restaurants in Tanjungpandan such as Nasi Padang or Chinese food. There are many shops and supermarkets in Tanjungpandan that provide various needs that you need.



So, it seems like nothing special? No, special food is in the beach area. In Tanjung Tinggi, there are many traditional seafood restaurants, in addition to international standard restaurants in the Lorin Hotel and Bukit Berahu which are also located in the coastal area. The traditional seafood restaurant is a simple booth located right on the edge of Tanjung Tinggi beach. They use simple chairs and tables, unlike restaurants in general. They only provide seafood and vegetables, and their favorite menus are:


Gangan (Fish Soup with Turmeric)


This is a soup, yellow and spicy in season. The taste depends on the type of fish being cooked. The most popular fish for gangan include: ketarap, ilak, and libam/baronang fish. Gangan must be cooked spicy as a way to reduce the fishy smell of fish.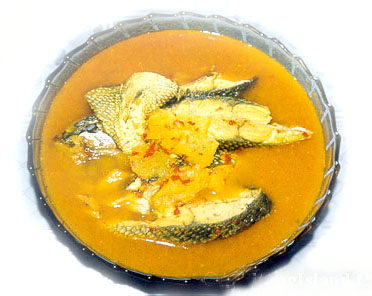 Belitung people cook gangan almost every day. The marinade consists of turmeric, galangal, lemongrass, cayenne pepper, onion, shrimp paste, tamarind, salt and sugar. In addition, chunks of young pineapple are added to add freshness. Please note, Gangan must use FRESH and GREAT fish. Fresh and fat fish can be identified from the eyes that are clear, springy and the gills are still red. While fat fish are identified from a rounded body surface and rather large belly.


Pais (seasoned grilled fish)
This is not the pepes fish that you are familiar with in Sundanese cooking, although there is little in common. Pais uses seasoning which is exactly the same as gangan, but is not boiled like soup but the seasoning is put into the fish after it is split and then burned. The taste is different from gangan and the most delicious fish for pais are ilak, unsat and pinch.


Grilled fish


Grilled fish is actually the same everywhere in the world, except the taste. Our recommendation, try to choose the right fish. The fish must be fresh and fat. If you meet fishermen who have just come down from fishing, ask them and buy fish from them, because you will not be disappointed with the quality and taste of the fish you are grilling.

Fish that are delicious to be burned are kerisi/filled fish, round fish, digging fish. Grilled fish do not use seasoning. This is recommended for those of you who don't like gangan. Preferably, before you eat grilled fish, do not forget the sauce. Before you try we need to let you know that all the chili sauce in Belitung is very spicy. The most delicious sauce for grilled fish is chili paste with lime or chili paste with basil. Or you can try soy sauce mixed with onion, cayenne pepper or tamarind with a little onion pounded with salt water.




Crab/Crab


Cooked coconut milk or just boiled it. There are two types of crabs, namely black crabs or stone crabs (crabs that are often found in many places, living in mangrove forests) and sea water crabs or small crab. Crab gangan soup uses the same seasoning as gangan, but coconut milk is added. The taste will make you add one more plate of rice.


Fried squid, shrimp or fish


Fried seafood is more delicious if you eat about 10 minutes after frying, which is still hot. It is not unusual to eat fried seafood with chili or mayonnaise. Tips for the best taste is one, always take fresh fish.


Menu to Try


Vacation to Belitung is not only for beaches, islands or Laskar Pelangi. Belitung is also rich in culinary specialties that can only be obtained in certain places and this culinary is truly unique with a taste that makes you impressed with Belitung.


Suto Belitong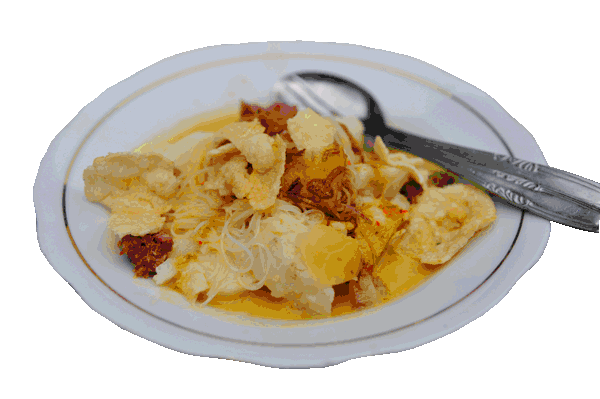 The following special Belitung food menu you must try, it's called Suto Belitong. These foods cursory like vegetable diamonds, but the taste is much different. Sauce made from beef rib curry stew mixed with coconut milk and a few slices of meat and spices, slices of rice cake, vermicelli, chips, potatoes sprinkled with fried onions, and a mixture of soy sauce and lime make this food fresh for breakfast while drinking coffee.

In Tanjungpandan, one of the places that we recommend for you to taste Suto Belitong is at this warung next to the Ake Coffee Shop (Akiong), in the center of Tanjungpandan. This stall usually starts open around 8 am until late afternoon, and closes at night.


Belitong Noodles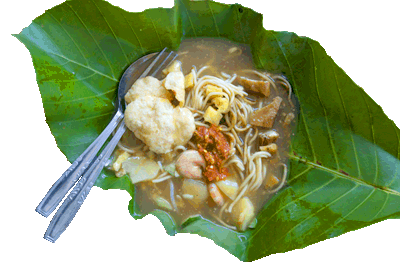 Well the most famous and always a destination for tourists who have just arrived in Belitung, if taking a flight with the earliest flight schedule from Jakarta, is Mie Belitong at the Atep stall in the central market of Tanjungpandan city. The main component that makes this food delicious is its tasty and thick shrimp curry sauce, mixed with noodles and bean sprouts, sliced fried tofu, chips and mashed chili typical Belitong that is fragrant.

Most tourists don't feel it is enough to only eat one plate. Beverage that is a great match for Mie Belitong is the Key Orange ice which is also famous from Belitung. All of the menu above you can enjoy with just about eleven thousand rupiahs.