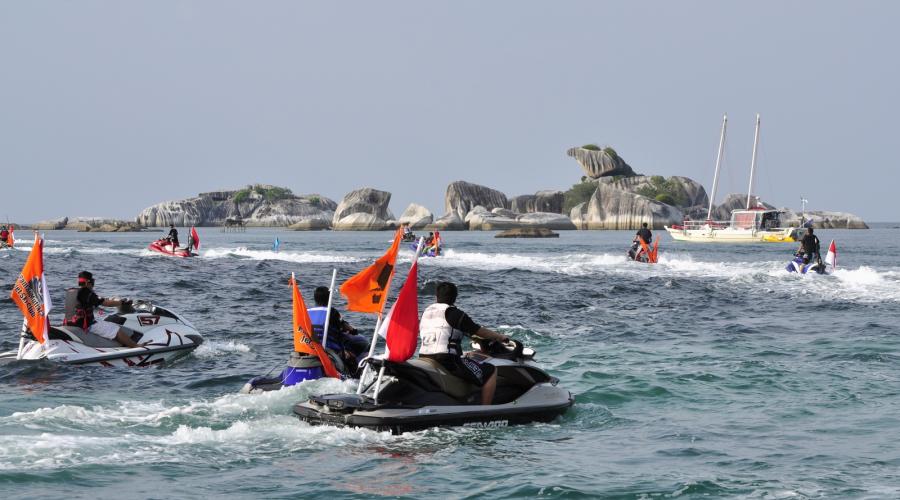 Efforts to Promote Belitung tourism are indeed increasingly intensively carried out by the local Regional Government in cooperation with the Ministry of Tourism representing the central government. One effort to promote tourism that has recently been carried out is the Tanjung Kelayang Festival. The event which was held on November 15-19, 2018 was indeed very interesting. Because in the festival a variety of exciting activities are held.
BACKGROUND OF THE TANJUNG KELAYANG FESTIVAL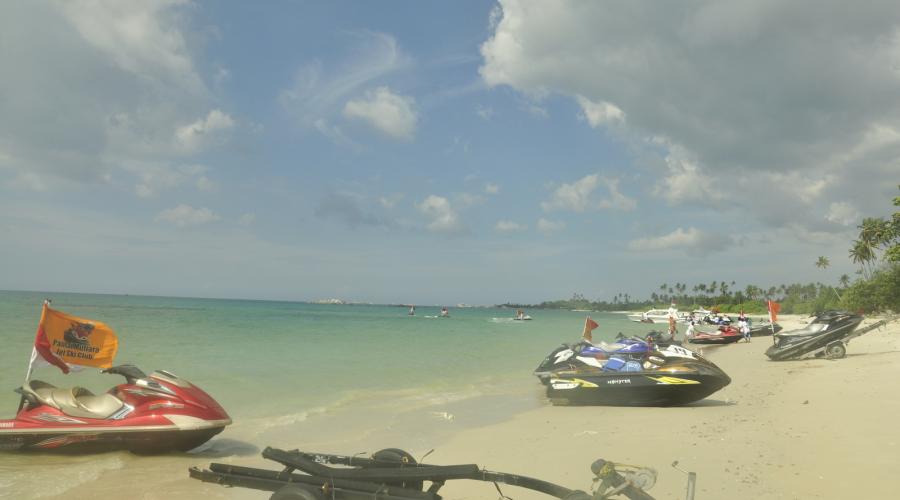 https://www.belitungisland.com
The emergence of the Tanjung Kelayang event or Festival itself is part of the plan to develop the Tanjung Kelayang Special Economic Zone which is one of the main tourist destinations in Belitung. Tanjung Kelayang SEZ which covers an area of 324.38 hectares, makes Tanjung Kelayang Beach a destination that has many interesting things to explore. Meanwhile, the ultimate goal of this festival is to make Tanjung Kelayang Beach increasingly known globally as a world-class destination with marine tourism as its attraction.
BELITUNG TOURISM ICONS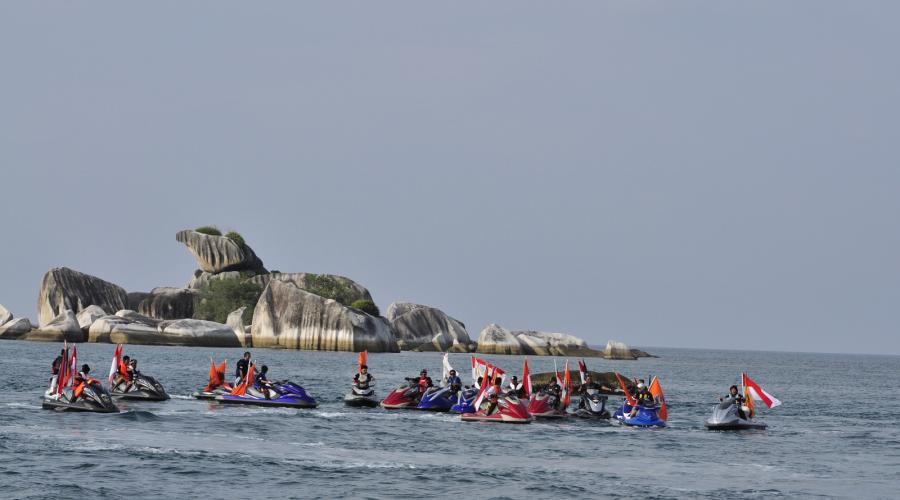 https://www.belitungisland.com
Tanjung Kelayang Beach has indeed become an icon of Belitung tourism. The beach which has several large and exotic granite rocks is indeed very charming. Even so enchanting, the beach is used as one of the shooting locations for the phenomenal film Laskar Pelangi. Supported by the existence of the surrounding islands, making Tanjung Kelayang Beach even more real to be a special destination for every visitor who comes.
One of the interesting islands to visit when visiting Tanjung Kelayang Beach is Batu Garuda Island. It is called Garuda Rock Island because here we can find a granite rock that has a shape similar to an eagle. From here, when you come to this island, tourists can do photography activities that will produce instagramable images.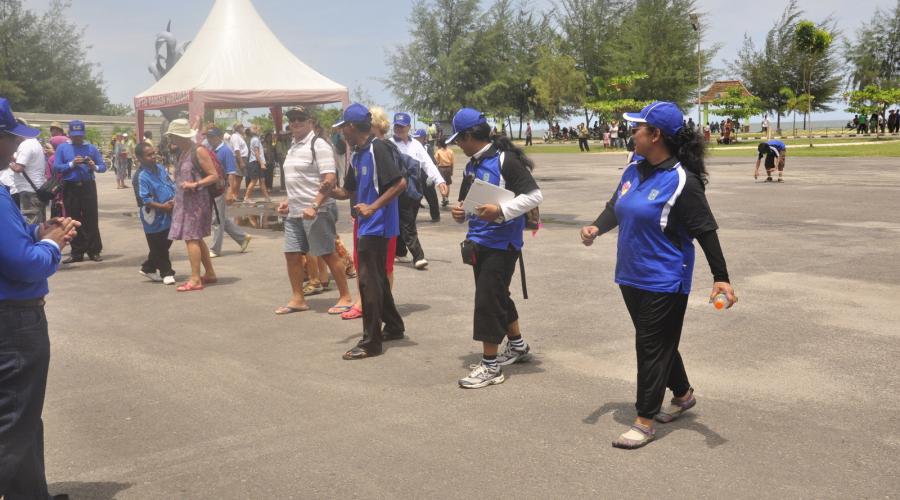 https://www.belitungisland.com
TANJUNG KELAYANG BEACH ATTRACTION
Tanjung Kelayang Beach itself has clear waters and fine, clean white sand. The best time to come to Tanjung Kelayang Beach alone is in the morning or late afternoon. Because, in the morning, you can find a beautiful sunrise and in the afternoon there is an enchanting sunset to watch. But surely when you come to Tanjung Kelayang Beach, you will get a deep impression so that all the weariness and fatigue that are brought immediately disappear.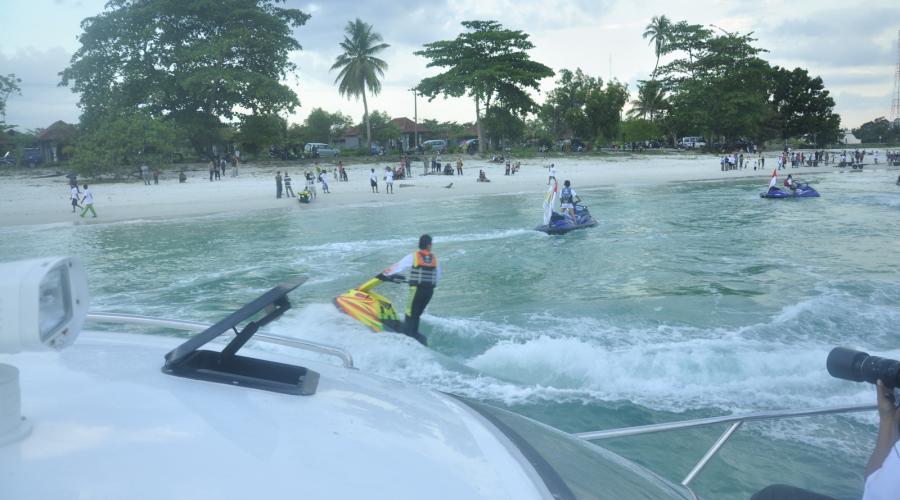 https://www.belitungisland.com
Not only natural and panoramic views are presented by Tanjung Kelayang Beach. But here you can also find complete tourist facilities or facilities. From the vast parking location, the place to rinse, the mosque, where to eat (restaurants), toilets to lodging in the form of a hotel you can find everything at Tanjung Kelayang Beach.
THE IMPORTANCE OF TANJUNG KELAYANG BEACH FOR THE CENTRAL GOVERNMENT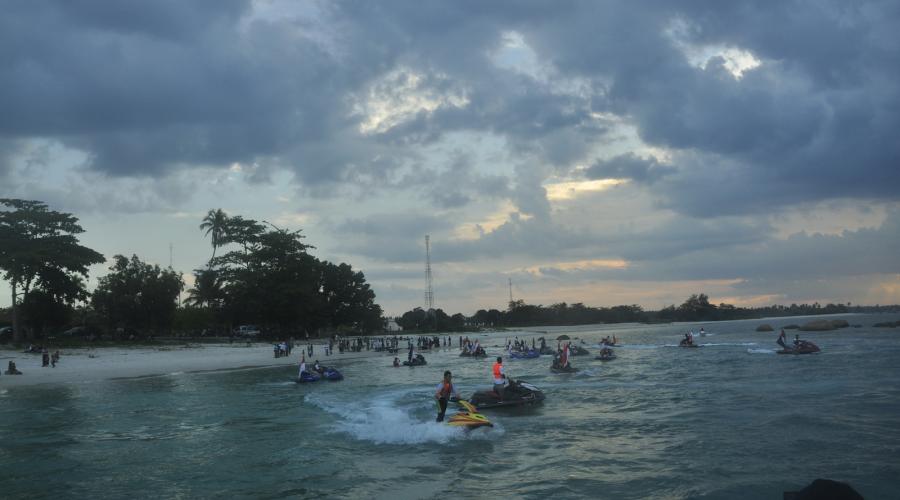 https://www.belitungisland.com
For the central government, Tanjung Kelayang Beach itself is something important. The importance of Tanjung Kelayang Beach for the government has even made this destination designated as KEK on March 15, 2016 and also 10 priority tourism destinations (DPP) developed as "New Bali". The establishment of Tanjung Kelayang Beach as a KEK and 10 priority tourism destinations (DPP) itself aims to support the target of visiting 20 million foreign tourists (tourists) to Indonesia and the movement of 270 million domestic tourists in Indonesia by 2019.
TANJUNG KELAYANG FESTIVAL 2018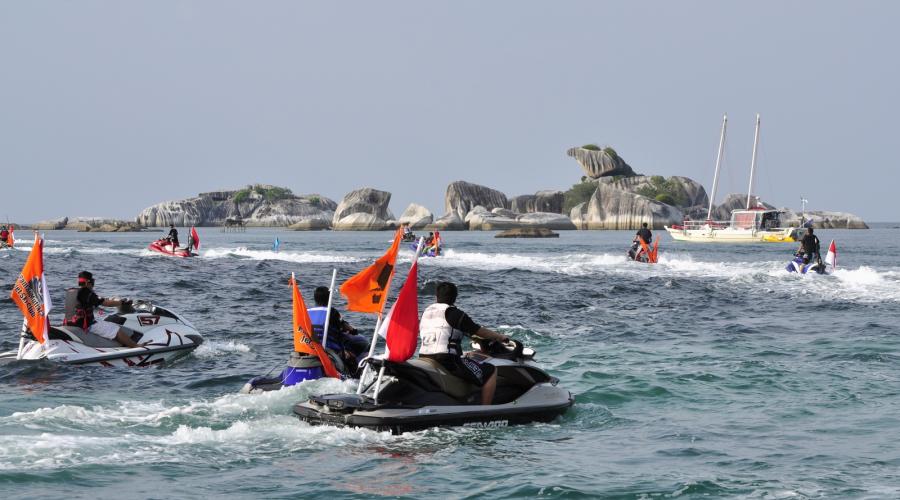 From the great potential of Tanjung Kelayang Beach, then Regent H. Sahani Saleh together with the Ministry of Ministry launched the Tanjung Kelayang Festival (FTK) 2018. The launch of the festival itself was carried out at the Soesilo Soedarman Hall, Sapta Pesona Building in Jakarta, the Ministry of Tourism on 5 November 2018. In the agenda Ministry of Tourism (Kemenpar), Tanjung Kelayang Festival is not an arbitrary event. Because the festival is included in the 2018 Wonderful Indonesia Calendar of Events (CoE) 2018 or the top 100 tourism events and leading events in 2018.
In the Tanjung Kelayang Festival we will find many exciting activities that are presented. Some exciting activities on the Tanjung Kelayang Festival agenda include:  A typical culinary festival of seafood  Kite festivals  Bangka Belitung Fashion Carnaval  Vlog festivals and photo contests  Tourism exhibitions and photo exhibitions  Regional batik fashion shows  Band festivals  Fun run on the beach  Clean beaches  10K running competitions  Torch festivals  Cultural rainbow parades
Besides all that there are also a number of activities supporting the Tanjung Kelayang Festival such as painting contests, arts performances, workshops and seminars, geopark seminars, fireworks & lanterns parties and SME product exhibitions.
EFFORTS TO STRENGTHEN ELEMENTS 3A
The Tanjung Kelayang Festival held in 2018 according to the Deputy of the Development of the Tourism Marketing of the Archipelago, Esthy Reko Astuty is a way or an effort to strengthen the 3A elements namely Attractions, Amenities, and Accessibility. Of the three elements above, accessibility is the most concern of the organizer. The accessibility element itself is part of how tourists can easily and smoothly arrive in Belitung, especially at Tanjung Kelayang Beach. For this reason, the government represented by Kemenpar in collaboration with the Ministry of Transportation (Kemenhub) has made HAS Hanandjoeddin Airport's status at Tanjung Pandan an international airport. From the determination of HAS Hanandjoeddin Airport status as an international airport, many famous airlines, such as Garuda Indonesia, are going back and forth here. From the capable connectivity, the level of accessibility will also be boosted so that it will make the growth and achievement of Tanjung Kelayang as a world destination even more increasing.
THE IMPACT OF TANJUNG KELAYANG BEACH POPULARITY FOR COMMUNITIES AROUND
From the increasingly high popularity of Tanjung Kelayang Beach as a world destination, this will also have an impact on the well-being of people around the coast. According to records from the Belitung Regent, Sahani Saleh, the contribution of Belitung Regency tourism is fairly good. This is because now the Tanjung Kelayang Beach destination is able to contribute 34.59 percent or around Rp 16.4 billion. According to records in 2017, Tanjung Kelayang Beach has indeed shown a positive trend. Tourists who came to Tanjung Kelayang Beach in 2017 were 379,274 tourists consisting of 9,358 foreign tourists and 369,916 domestic tourists. For foreign tourists who come to Tanjung Kelayang Beach in 2017 themselves are dominated by several countries such as Malaysia, Korea, Singapore, China, and Japan. Meanwhile foreign tourists from Australia, USA, Britain, India and Germany followed with a smaller note on their visit to Tanjung Kelayang Beach.
OFTEN TO BECOME A EVENT
Tanjung Kelayang Beach itself is not only once a place to hold an event or festival such as the Tanjung Kelayang Festival. But the 324.4-hectare beach is also often used as a venue for events such as Sail Wakatobi Belitong, Rally Sail Indonesia, and others. Of all the things presented, the beach named after one of the bird species found on this beach will be very interesting for you to visit.