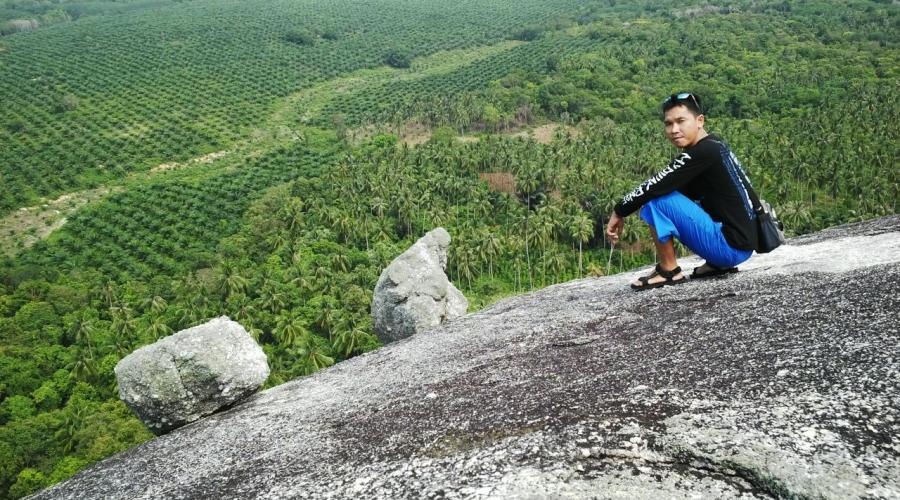 Nowadays there are indeed many people who like mysterious stories. Some people even make some objects or destinations that have this mystery story become tourism. In Manggar Subdistrict, East Belitung Regency, precisely in Birah Hamlet, Kelubi Village, there is a mystery story that can be traced to its existence until now. The mystery story in Manggar itself takes the form of an ancient chair made of granite rocks.
THERE'S BEEN SINCE HAD AGE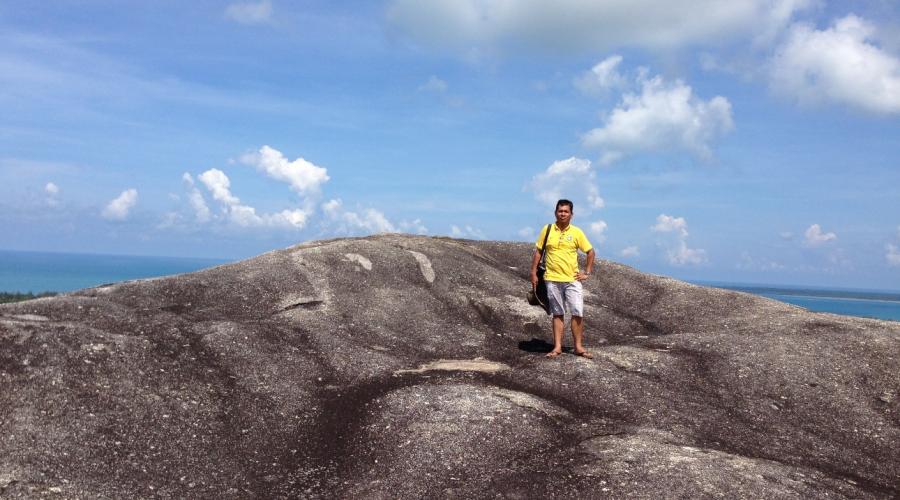 http://www.belitungisland.com
This mysterious chair can be found at one of the Gunong Bulongan hilltops or there is a mention of Monitoring Evidence. The existence of this chair is indeed very strange and mysterious. The reason is, this chair no one knows who built it. The mysterious stone chair is also said to have existed for centuries. Kampong Birah Repan shaman (65) himself stated that the Bukit Monitoring rock chair had been established before his parents were born. Furthermore Birah Repan said that the stone chair was made by a supernatural being.
"This chair was made by a supernatural being, maybe hundreds of centuries ago, here at that time people still ate monkeys," said Repan.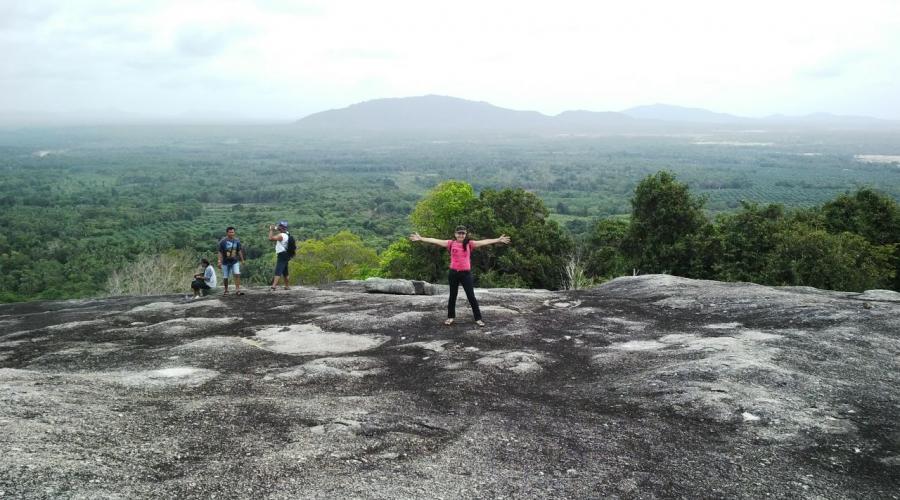 http://www.belitungisland.com
Still according to Repan, he believed that the stone chair of Bukit Pematauan existed before Islam entered Belitung. The written story of the existence of the stone chair of Gunong Bulongan itself cannot be obtained because there is no one who knows the exact construction. Even Repan himself actually did not know for sure the history of the chair. He claimed to only make guesses and estimates about anything related to the stone chair.
Build up by Fine Creatures?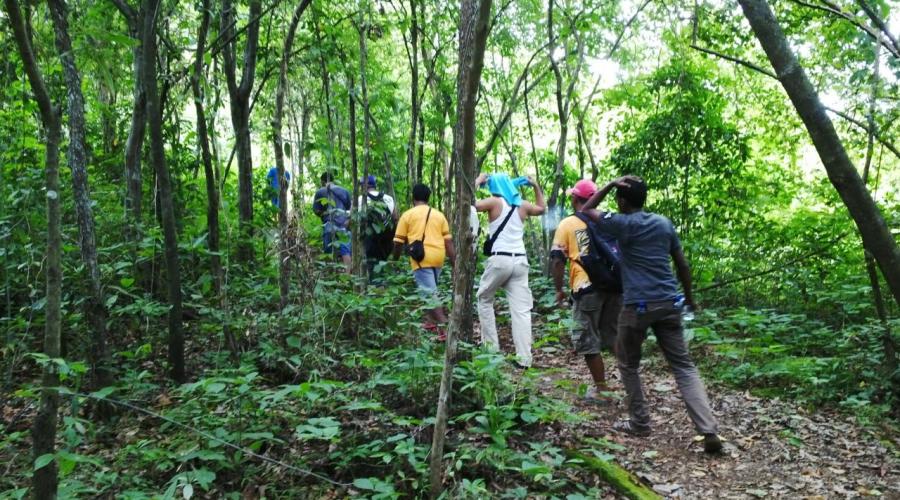 http://www.belitungisland.com
Alleged Repan on this stone chair also leads to the construction carried out by spirits. This allegation is believed to be quite strong because there is a story that happened here where there was a group of people who knocked down a chair. But it turned out the next day the stone chair that was torn down was back to its original stand.
Characteristic of the Stone Chair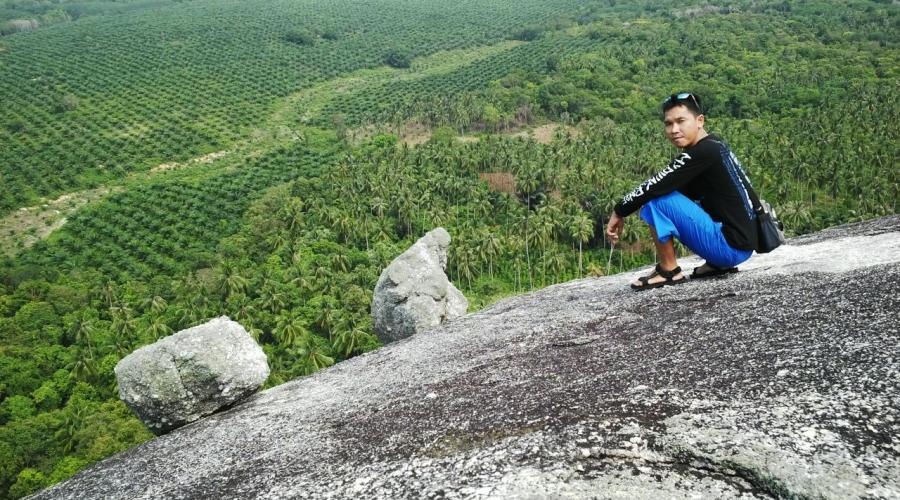 The stone chair which is in Bukit Pemantau is about 1.5 meters high and is on a rock hill that covers about half a hectare. The stone chair itself faces East where there is a Manggar town in front of it. While on the left side we can see Gunong Burong Mandi.
"If you sit down, from the EC (electrische centrale) Manggar synergy," said Repan.
Travel Towards Holiday Stone Seats
To get to the Bukit Monitoring rock chair you first head to Birah Hamlet. From Birah Hamlet, you will travel to the top of Gunong Bulong in less than 2 hours. To note the distance from the village to the foothill is quite far, which is 12 km which takes about 1 hour. While the remaining 1 hour is the travel time from the foot of the mountain to the peak. The mountain or hill itself has a height of approximately 300 meters.
Journey from Birah Village to Pemantauan Hill
You can indeed use vehicles from Birah Village to the foot of Gunong Bulong. But on the trip you have to be careful because the terrain is fairly heavy. This is because the road to this hill is a trail of truck tires that have been badly damaged, muddy and muddy. Not only paths are pathetic, but on this trip you also have to be prepared to pass two small rivers as high as adult calves. Not to mention the existence of a wooden bridge whose condition is badly damaged, making travel by this car must be replaced by a motorcycle. It is recommended that those who are heading to Bukit Pemantau from Birah Hamlet use a motorcycle to make it easier to pass through heavy terrain. But it must also be ensured that the motor will be used in top condition.
Trip from Under The Hill to the Top
Arriving at the foot of Gunong, you must leave the vehicle for tracking climbing with both feet. The trek to the summit itself is more difficult than the previous trip. This is because the foothills are quite steep making the climbers have to work hard to climb it. To maintain security when climbing, make sure you use strong, anti-slip footwear. Don't forget to bring food supplies too, especially drinks because this Monitoring Hill trip will consume a lot of energy. But all the fatigue that will be paid off when it is at the top because you can find a mysterious chair and also witness an amazing view.
According to BelPI Treasurer Beltim Harli Agusta, Bukit Monitoring is a unique and interesting destination. The pile of rocks will remind anyone who comes to the Megalithic Cultural Site, Gunung Padang in Cianjur Regency, West Java.
"It is not impossible this is also a legacy of megalithic culture, at least if you look at it from the shape, this pile is clearly not composed by nature, but by human hands," Harli said.