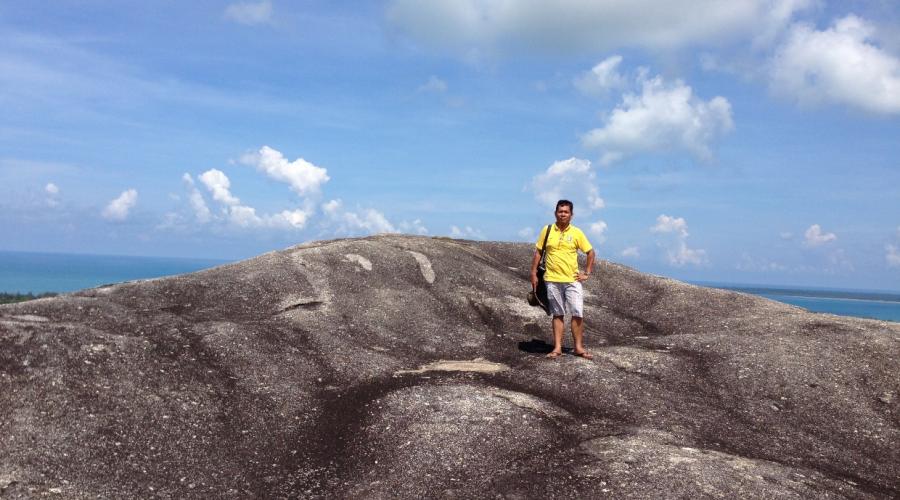 Belitung is indeed known as a place that presents the phenomenon of granite. The phenomenon of granite in Belitung does not only present something with large and large sizes. But some of the granite in Belitung is unique with its own myth. Of course, visiting a place that has unique granite rocks will make the story of your vacation in Belitung even more memorable. But so that your vacation in a place that presents this unique granite can be maximized, it is recommended that you hire a guide or tour guide. This is because this unique granite tour needs a complete explanation. Now from the explanation of the guide and tour guide, you will be able to get interesting information about the unique granite. From here your vacation will be more memorable. Well, here are some unique granite tours with interesting myths in Belitung that are interesting to visit.
1. Batu Buyong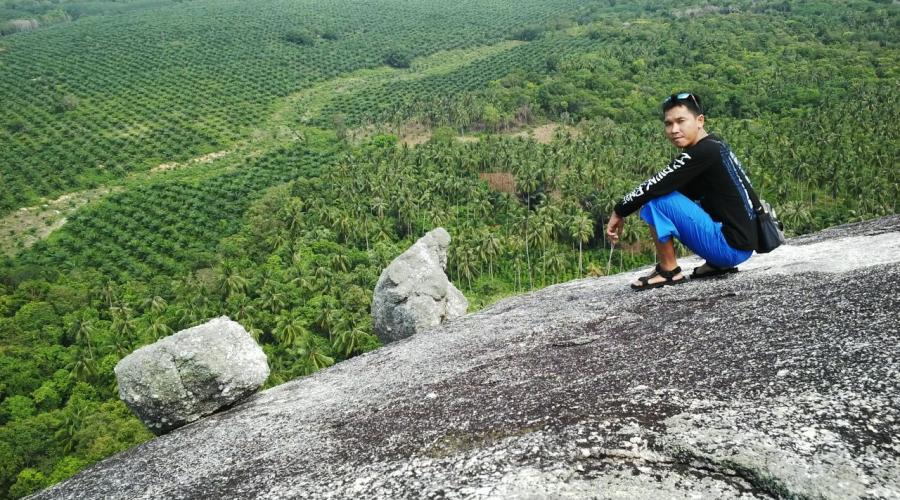 http://www.belitungisland.com
The first tour that presents a unique granite with interesting myths to visit is Batu Buyong. Buyong Stone itself is a stone which was originally the size of a baby's head with a long history. According to the belief, this Buyong Stone is a legacy of the Majapahit Royal soldiers who came from Java. The function of Batu Buyong itself is as a sign of the mastery of the island or a place that had been visited by Majapahit soldiers. When the Majapahit warriors came to Belitung, they were amazed by the beauty of the island of Belitung and then by order of the king, they were instructed to lay stones which came to be known as Batu Buyong. Although initially only ordinary stone because it is a kitchen stone (stone made from rounded clay) that was brought from Java.
 But after the Buyong Stone was left by Majapahit warriors, the stone then began to reveal strange and absurd things. The uniqueness of this Buyong stone is its size from the size of a baby's head which continues to grow until now its height is higher than that of an adult's height. Not only enlarged, but this Buyong Stone also has another uniqueness or peculiarity that is standing tall on an inclined plane. As it is known that Batu Buyong is indeed located in a location that has a slope of about 40 degrees. With its rounded shape, it would be very surprising if then this Buyong Stone did not fall rolling. Because of the uniqueness and strangeness of this Stone Buyong then not a few then the citizens who make the Batu Buyong area as a mystical place. From here, there are some people who do meditation by asking something in the Batu Buyong area or area. Because it is a place that is considered mystical, so when you are at the location, you are advised to be able to maintain speech and attitude. To visit Batu Buyong, you can go to Tanjung Batu Itam Village, Simpang Pesak District, East Belitung Regency, Bangka Belitung Islands Province.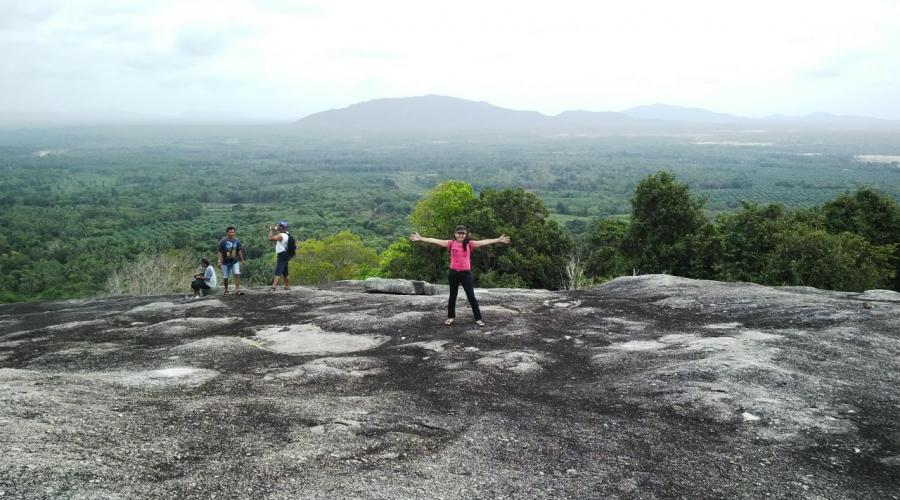 http://www.belitungisland.com
2. Batu Baginda
Next, a unique granite stone tour and save an interesting myth that we can visit in Belitung is Baginda Stone or there is a mention of Baginde Stone. His Majesty stone itself is a phenomenon of granite rocks in the middle of land with super large size. Even so the size of Batu Baginde makes it look like a hill or mountain. Granite like this is rarely found, especially on land. Because, most of the granite in Belitung is on the beach. The king's stone in the village of Padang Kandis, Membalong District, Belitung Regency is indeed interesting. In addition to its large size, Batu Baginde also has several features. The stone with a height of 250 meters and a diameter of 1.5 meters does indeed have two large stones close together. Based on the beliefs of the surrounding community, these two stones are male and female pairs.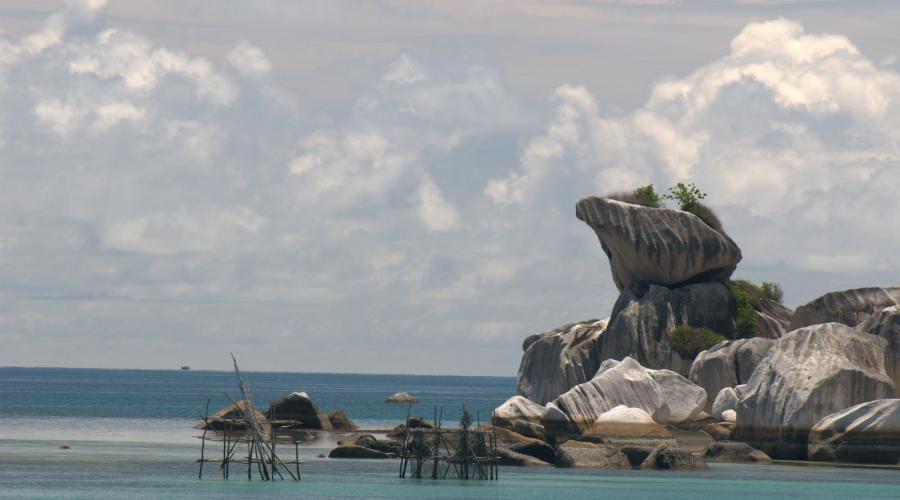 http://www.belitungisland.com
From this belief, many people then made the location of Batu Baginda a sacred place. Even some of those who believe in the sacredness of the Stone of His Majesty make this place as a place of dignity and also seek pesugihan. But when you come here, you don't need to go along in search for pesugihan. Because besides listening to the history of Batu Baginde from the guide, you can also do some interesting things here. An interesting thing you can do here is enjoy the beautiful view from the top of Batu Baginde. With its height reaching 250 meters, Batu Baginde is able to present a beautiful panorama from the summit. Some of the sights that we can see from the top of Batu Baginda are the expanse of sea, coast and green forests below the hill. The scenery is even more enchanting when it arrives late afternoon, where a twilight appears in the beautiful western horizon. While sitting relaxed and supported by the gentle air, making you at Batu Baginda can rest and relax optimally.
3. Batu Garuda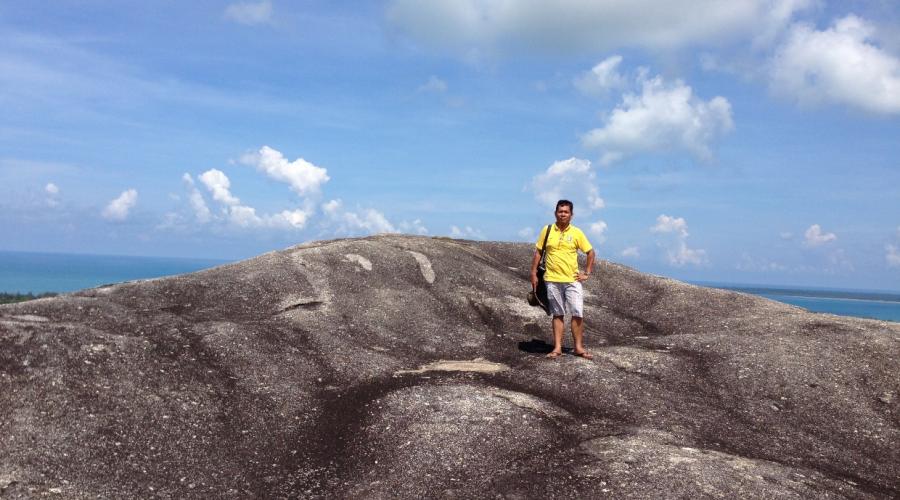 Finally, a new granite tour that is unique and has an interesting myth to be explored in Belitung is Batu Garuda. As the name implies, here we will find a granite shaped like an eagle. Although only visible on the head, but this granite is quite popular and attracts a lot of sympathy from tourists. Moreover, its location in front of Tanjung Kelayang Beach makes Batu Garuda always not to be missed to visit. Batu Garuda which is off the coast indeed later gave rise to another mention, namely Batu Garuda Island. As explained earlier that Garuda Stone has a unique shape that is like the head of an eagle. Interestingly again, the shape of the eagle's head was formed naturally, not created by humans. According to his history, no one has ever known the emergence of Batu Garuda like this. But certainly with this unique granite formation, it makes Batu Garuda very interesting to visit. Especially for you lovers of photography, Batu Garuda will become a cool photography object. Not only doing photography, but in this Batu Garuda tour you can enjoy the private island.
Batu Garuda which is off the coast indeed makes it an island hopping destination or tourist tour to the islands. In Batu Garuda we can find clear waters and clean and fine white sand. Do not forget also the existence of a granite cave and lake of angels that are here. But to find this granite cave and angel lake, you have to do exploration or exploration. One thing to note while in Batu Garuda is that you are prohibited from conducting vandalism or vandalism on existing granite rocks. From some treats in Batu Garuda, your holiday in Belitung will be more exciting and memorable.