Hearing the word Belitung our imagination will immediately be drawn to its beautiful beaches. The beaches in Belitung are well-known for their charm both at home and abroad. But if you want to explore further the Laskar Pelangi country, then there are actually other interesting things that we can find in Belitung. One of the interesting offerings that we can find in Belitung is tourist villages that present a variety of offerings. Well here are some tourist villages that are unfortunate if you miss when visiting Belitung.
1. Lenggang Village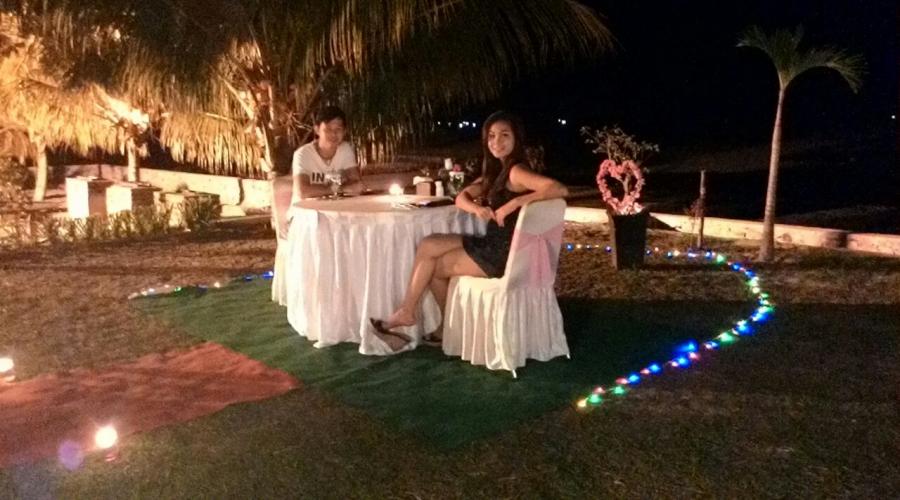 http://www.belitungisland.com
First, an interesting tourist village that you should visit while in Belitung is Lenggang Village. The village which is known from the story in the Laskar Pelangi fonemenal novel is indeed very interesting. This is because here there are several tourist destinations or destinations that we can visit. Since Andrea Hirata's Laskar Pelangi novel is booming, many people are curious about Lenggang Village. As a result, the village of Andrea Hirata's birthplace became crowded and several new attractions were built. One of the new attractions that we can go to in the Village of Lenggang is the Andrea Hirata Word Museum. The museum which is listed as the first and only literary museum in Indonesia will get you many references about Laskar Pelangi, the world of literature and writing. In addition to the Word Museum, in Lenggang Village, you can also find a replica of the iconic Laskar Pelangi Elementary School as the location for film shooting and Laskar Pelangi children's school. Other destinations in Lenggang Village are the Conch House, Pice Dam and Kampung Ahok. Because it keeps some of the history of the triumph of tin mining, this makes Desa Lenggang very interesting to explore. Because with the traces of tin mining that are here, you will be able to find some old buildings such as offices, warehouses, swimming pools and official houses from PT. Tin first. In the afternoon don't forget to visit the historic Pice Bridge. At the location of the bridge which was built in the 1930s by architects from the Netherlands you will be able to relax while fishing or enjoying the sunset.
2. Burung Mandi Village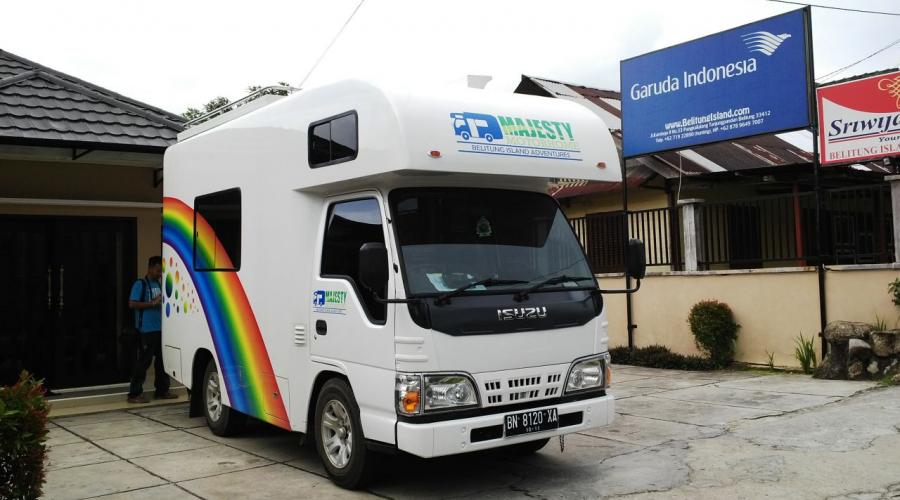 http://www.belitungisland.com
Located in Damar Subdistrict, East Belitung, you can also visit an interesting tourist village called Burung Mandi Village. With the participation of village officials and local communities who are members of the Tourism Awareness Group (Pokdarwis), making the Mandi Mandi Village continues to grow rapidly. To develop the Mandi Mandi Village, Pokdarwis works by exploring the village's potential, creating, preserving the good ones and spreading them out of the attractive potential they have. From this Pokdarwis's hard work, several destinations that attract tourists to come then emerge. Some interesting tours that we can find in Burung Mandi Village include Burung Mandi Beach, Burung Mandi Waterfall, Bukit Batu Beach, Batu Sembahyang, Sun Gokong Temple and Tang Island. With the variety of tours in the Bird Bath Village will certainly make your vacation here more colorful, exciting and satisfying.
3. Tanjung Binga Fishing Village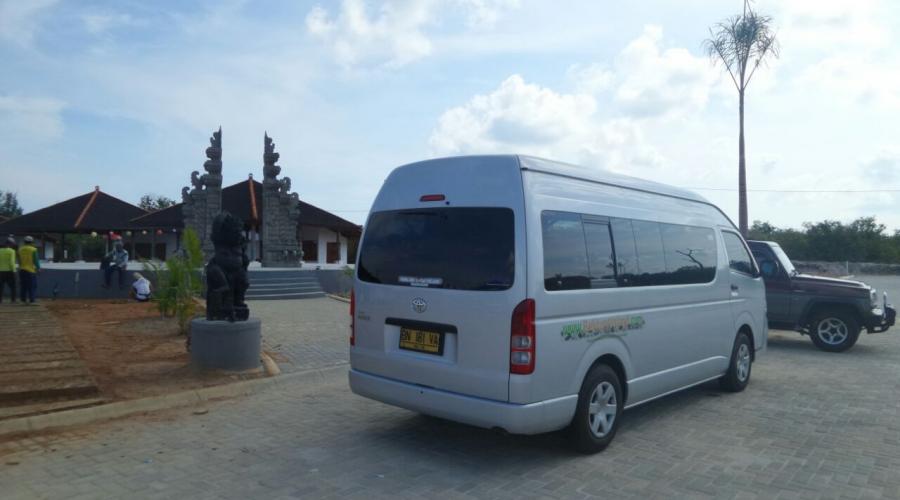 http://www.belitungisland.com
Not far from Bukit Berahu Beach, you can find a tourist village called Tanjung Binga Fishing Village. As the name implies, here you can find people who work as fishermen. With the existence of these fishing activities, you can enjoy the atmosphere of the people who are doing activities in the field of marine and fisheries here. Maritime and fishery activities in Tanjung Binga Fishing Village itself cannot be underestimated. The reason is, this village is the largest producer of salted fish in Belitung. Some interesting activities that we can find in Tanjung Binga Fishing Village include watching fishermen going to sea, watching the activities of reducing sea products, seeing the activities of selling seafood and also drying fish. From the fish processing activities carried out by the residents of the Tanjung Binga Fishing Village, you can also buy souvenirs in the form of salted fish chips typical of Tanjung Binga. In this village you can also see several boats or fishing boats leaning on the beach. Tanjung Binga Fishing Village in Sijuk District alone is inhabited by around 100 households. Interestingly, almost all residents in this village are not native Belitung. But the residents in Tanjung Binga Fishing Village mostly come from Bugis, South Sulawesi. But even though you are a newcomer, residents of Tanjung Binga Fishing Village will welcome you kindly to make you feel calm and comfortable.
4. Seliu Village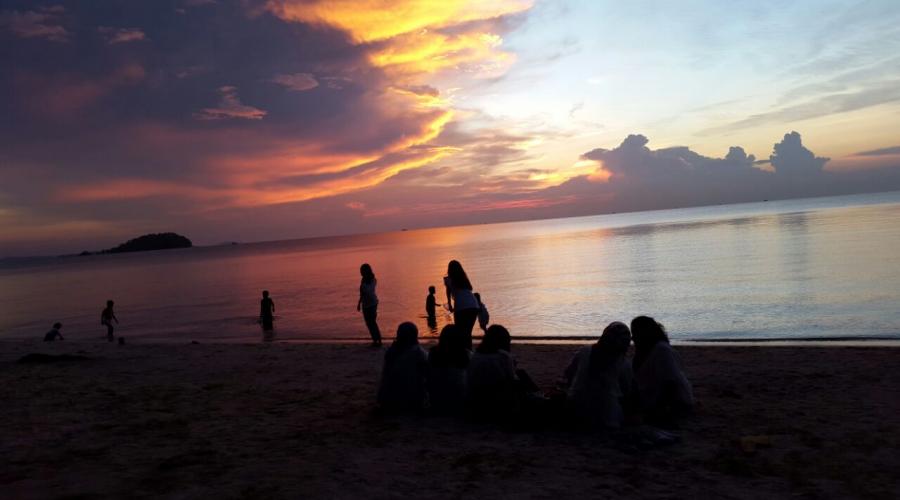 http://www.belitungisland.com
Furthermore, a tourist village in Belitung that is interesting for you to visit is Seliu Village. The village on Seliu Island, Membalong District is indeed very impressive. The reason is, Seliu Village presents a true village atmosphere. This Seliu village does have a very sustainable atmosphere with clean air and close intimacy between residents. The clean air in Seliu Village is due to the lack of motorized vehicles here. Being in the village of Seliu you will not find a car. Meanwhile there are only a few two-wheeled vehicles. Most of the residents in Seliu Village alone here are many who use paddle bikes or Kentangin for their transportation facilities. On this 1,530-hectare island you can also find an attractive beach, the exotic Marangbulo Beach. From the many people of Seliu Village who work as fishermen, you can also see the activities here and also buy salted fish as souvenirs. Besides salted fish in Seliu Village, you can also buy souvenirs in the form of chips, copra and mango when it is harvesting season.
5. Eggplant Creative Tourism Village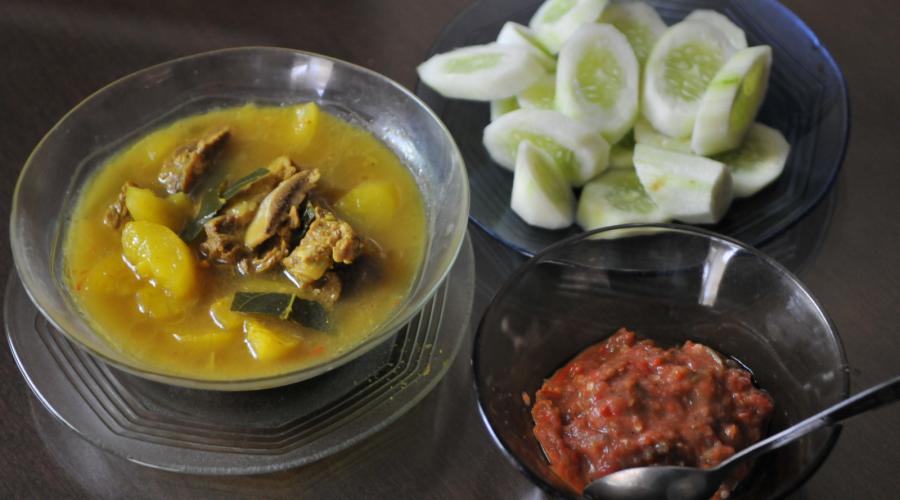 http://www.belitungisland.com
Finally, there is the Creative Eggplant Tourism Village that you can visit while in Belitung. This tourism village is fairly new because it was launched softly in December 2016. By establishing cooperation between the Local Work Group Destination Management Organization (LWG-DMO), the Government of Terong Village and also four community groups, making this Terong Creative Tourism Village you can make as vacation destination with family. There are four community groups that help develop Terong Village, namely the Bukit Tebalu Simpor Laki Group, the Berehun Deer Water Group, the agrotourism farmer group and also the nature-loving youth group. Some interesting things that we can find in this Creative Eggplant Tourism Village include mangrove tourism, Tebalu hill view tours and agro-tourism charm. In addition by also developing the potential of existing customs, making Terong Creative Tourism Village also has a cultural tourism dish. Some of the cultural activities that you can do in the Creative Tourism Village of Eggplant are learning to weave, nyumek, nyulo, nyungko, ngeremis, mukat and fishing bejaor. Not only nature and culture tourism, but those of you who like culinary trips can also enjoy it in the Creative Tourism Village of Eggplant. For those of you who are interested in exploring everything in the Creative Eggplant Tourism Village can take the tour packages that have been provided. Meanwhile, if you need more time in the Village of Terong, then don't worry because here are already available 40 homestays that you can live in.