If you come on holiday to Belitung and make Kelapa Kampit as a destination, you must not forget some of the attractions there. As one of the regions and sub-districts in Belitung Regency which has a history of tin mining, Kelapa Kampit will present several places that present interesting stories to explore. In addition to the former tin mining, in Kelapa Kampit you can also find a variety of attractions that are not interesting. Here are some places or attractions that you can go while on vacation in Kelapa Kampit.
1. OPEN PIT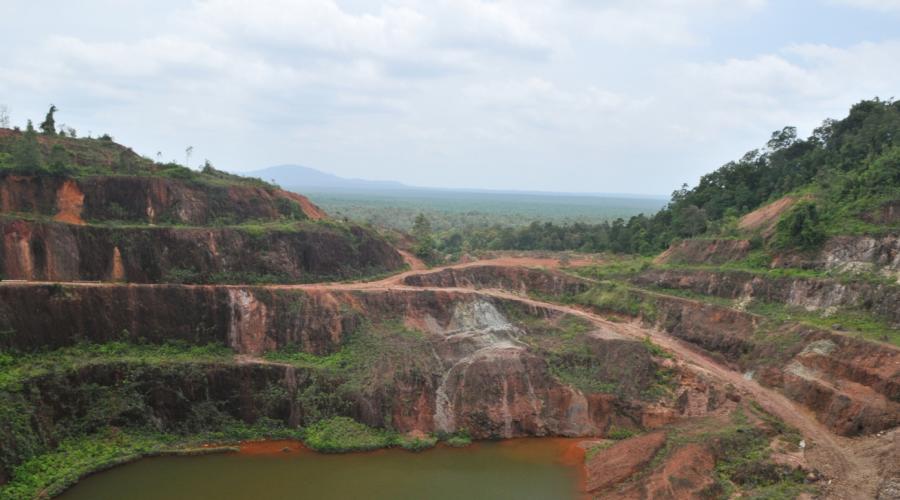 http://www.belitungisland.com
The first tourist attraction that you can visit at Kelapa Kampit is the Open Pit. Open Pit itself is a place of historic tin mining in Belitung. How not, Open Pit including open tin mining is classified as the largest in Southeast Asia. The tin mine which was once managed by BHP Billiton, an Australian mining company from 1971-1985 and Preussag GmbH of Hannover, a German company from 1985 to 1989, will give you lots of interesting stories. By coming with a guide you will be able to get the story of tin mining in the Open Pit in the past. Besides that, with the big turquoise lake, you can enjoy an interesting view here. So interesting is the view of the destination in the village of Senyubuk Kelapa Kampit that is also often used as a pre-wedding photo. Another thing we can find in the Open Pit is the existence of a former mining cave and also some rock and rare plants Semar bag. Being in this Open Pit you can also feel the thrill of adventure. This is because here the vehicle can not go all the way inside, thus making visitors have to get off the vehicle and walk.
2. BEACH SMALL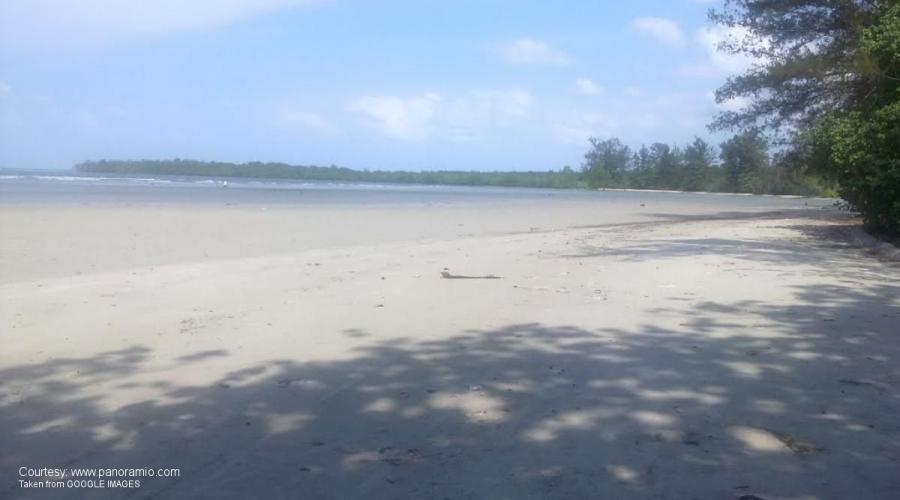 http://www.belitungisland.com
The next tourist destination that you can visit at Kelapa Kampit is Searing Beach. Pantai Sengar itself is perfect for those of you who want to feel the sensation of relaxation and maximum relaxation. This is because the beach which is located in Mayang Village, Kelapa Kampit Subdistrict, East Belitung Regency is classified as a virgin beach that has not been touched by many people. Thus, here you will find many things and atmosphere that is still very beautiful and natural. The beauty and naturalness in Searing Beach can be found in the clear sea water and clean white sand. With a shallow beach, making swimming and playing in the water here very enjoyable. Another thing from the sustainability of Searing Beach that we can find is the existence of a green area in the form of mangrove forests. Even so the lush mangrove forest in Searing Beach makes not many people dare to enter it because many say there is a ferocious estuarine crocodile in it. The atmosphere at Searing Beach itself is so calm and optimal to be a place of relaxation and relaxation. Even so calm the atmosphere at Searing Beach allows you to feel the sensation of a private beach or private beach.
3. HILL CRANK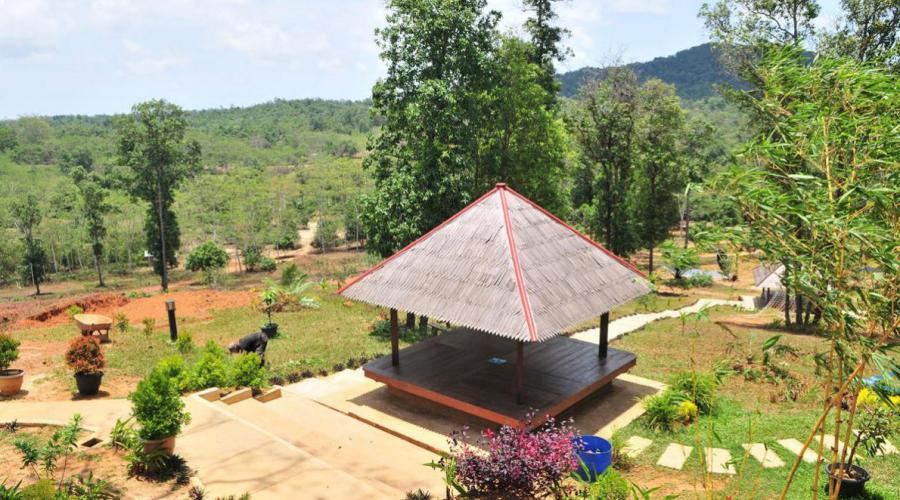 http://www.belitungisland.com
For you lovers of heights tours, you can come to Bukit Pangkuan. Bukit Pangkuan with an altitude of 200 meters above sea level and an area of 120 hectares will provide many things to its visitors. This is because in this Pangkuan Hill you can not only enjoy the beautiful scenery but also can find some interesting facilities such as game rides. Some of the game rides that we can enjoy on the Bukit Pangkuan include trompolines, giant swings, flying fox and high rope. Not only that, the water park and swimming pool can also be enjoyed on the Bukit Pangkuan tour. You can enjoy the game on Bukit Pangkuan by paying an additional tariff of Rp. 20,000 to Rp. 35,000. In addition to the support of several game rides, here you can also find a variety of facilities and public infrastructure such as prayer rooms, parking areas, bathrooms, toilets, and also several food stalls. You can visit this tour in the village of Mentawak, Kelapa Kampit, East Belitung by paying a tariff of Rp. 8. 000 / person.
4. SOURCE OF HEAT BUDING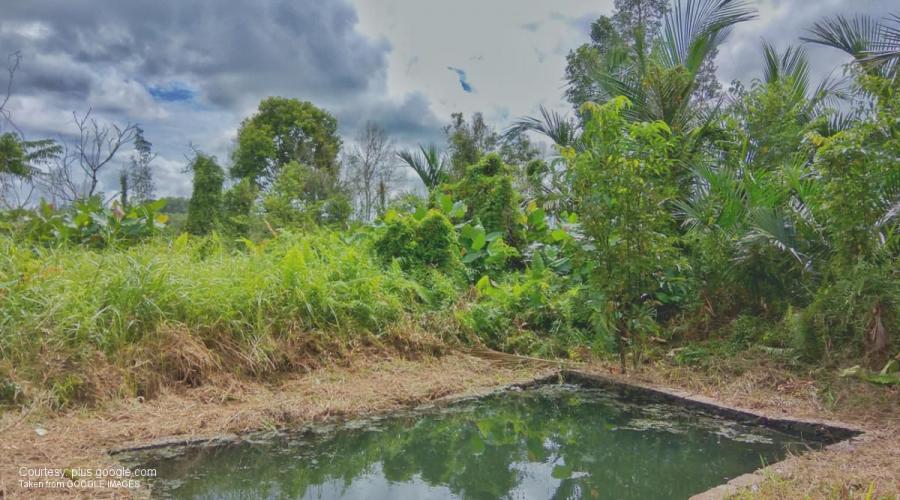 https://plus.google.com
The small number of hot spring bathing tours in Kelapa Kampit makes Buding Hot Springs very interesting to visit. Not only in Kelapa Kampit, but tourism in Bukit Jaya Hamlet, Buding Village is the only hot spring tour in Belitung. With the state of clear water it makes the sensation of a hot shower here will be more fun. You don't need to worry about the temperature of the hot water here, because the hot water is already mixed with swamp water so it feels warmer. So clear the water in the Buding Hot Springs allows visitors to see the bottom of the pool. The Buding Hot Spring is indeed a pond surrounded by a 30 cm concrete fence with a depth of about 1.5 meters. Interestingly the Hot Springs Buding Baths contain sulfur which is believed to eliminate several diseases, especially skin diseases. Not only that the sensation of a warm bath here will also make the body feel more relaxed. It's just that the local government has not been active in managing this destination makes the Hot Springs Buding Baths look poorly maintained and not found many supporting facilities.
5. ISTIQOMAH MUSEUM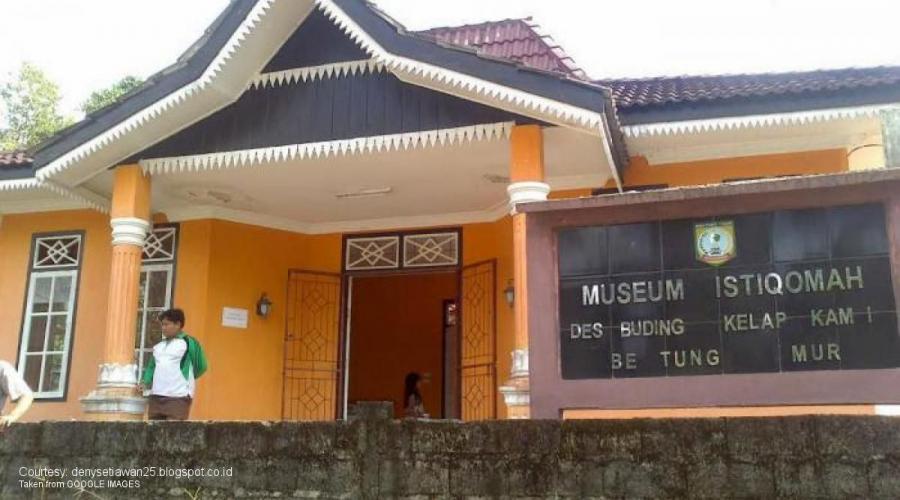 http://denysetiawan25.blogspot.co.id
Finally, an interesting tourist attraction that you can visit while on vacation to Kelapa Kampit in East Belitung is the Istiqomah Museum. In the Istiqomah Museum there will be many historic things that we can find such as sharp weapons with spears, krises, swords, machetes, rats and weapons from deer antlers. Another unique weapon in the Istiqomah Museum is a long sword with carvings that are thought to have existed since the 5th century AD. The museum which was first present in East Belitung also has a number of other collections such as the Kingdom of Buding clothing, Dutch kepeng currency, a place of fruit made of brass, a very old gong (kempul) which is very old, past household appliances and also old wood part of the mosque. The most interesting collection in the Istiqomah Museum is the dome of the mosque which is estimated to be around 4 centuries old. Previously, around the Istiqomah Museum there was indeed the oldest mosque in Belitung. Unfortunately this mosque has been replaced by a new mosque that is next to the museum. With a number of collections in the Istiqomah Museum, you will certainly have more knowledge about the history of Belitung, especially East Belitung. To come to the Istiqomah Museum you have to move in the direction of Buding Village, Kelapa Kampit District, East Belitung.