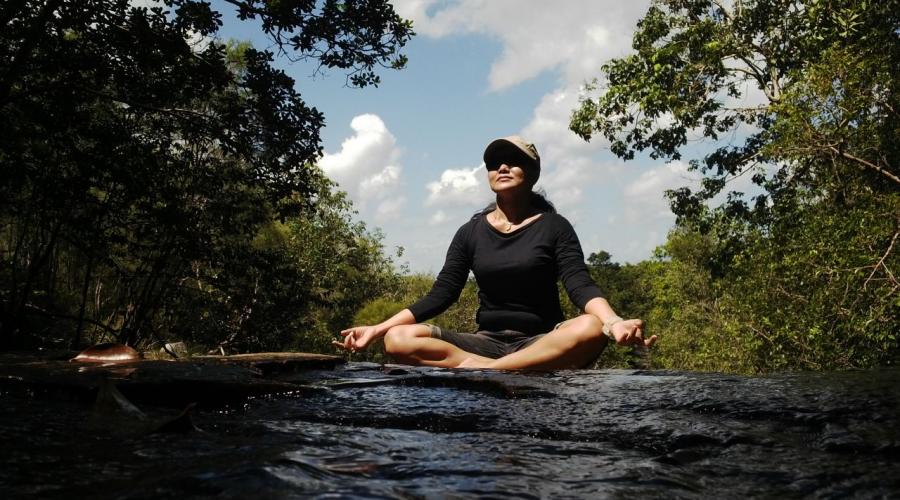 Vacationing is an agenda where someone wants to have fun and be happy. Not infrequently some people run holiday activities or tours for the purpose of refreshing from all the fatigue that exists. From here it is no wonder then that we find many people relaxing in tourist attractions while on vacation. In the land of the Belitung Laskar Pelang itself we will also find many travelers who relax in attractions. Especially if you see Belitung as a favorite destination for tourists now. So from here there will be several attractions in Belitung that are indeed interesting to make leisure activities more optimal. Now, here is a list of some tourist objects in Belitung that you have to go to if you want to relax to the maximum while you are tired.
1. Batu Berlayar Island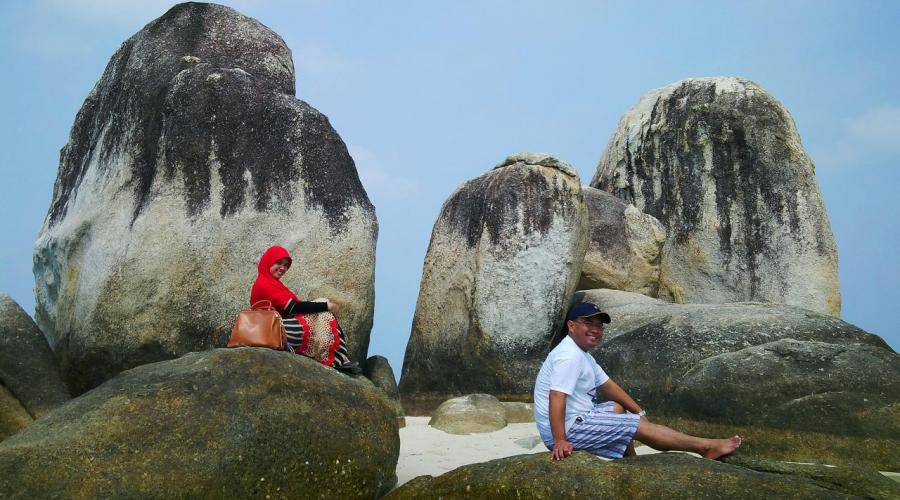 https://belitungisland.com
First, the place in Belitung that you have to go to to relax and unwind at its best is Batu Berlayar Island. The beach which is located in Sijuk Subdistrict, Belitung Regency will indeed make you satisfied with the relaxation activities carried out. Why is that? Because the island located on the west coast of Tanjung Kelayang has a very calm atmosphere. The calm atmosphere on the island itself is due to the absence of residents who live here. Now from the calm atmosphere on the Batu Berlayar Island, then you can relax to the maximum. In Batu Berlayar Island, you will not only find a calm atmosphere. But here you can also find some interesting things such as a large granite shaped sailboat. From the existence of the granite shaped sailboat that is indeed what later led to the name of Batu Berlayar Island. Another interesting dish that we can find on Batu Berlayar Island is clear sea waters and clean white sand beaches. From the clean waters, you can play water freely. While from the presence of clean white sand, you can play white sand with great fun. Do not forget also very beautiful sunset dish during the afternoon on this beach. With the support of this beautiful and solemn sunset, you will be able to relax with such a deep impression.
2. Kawai Head Waterfall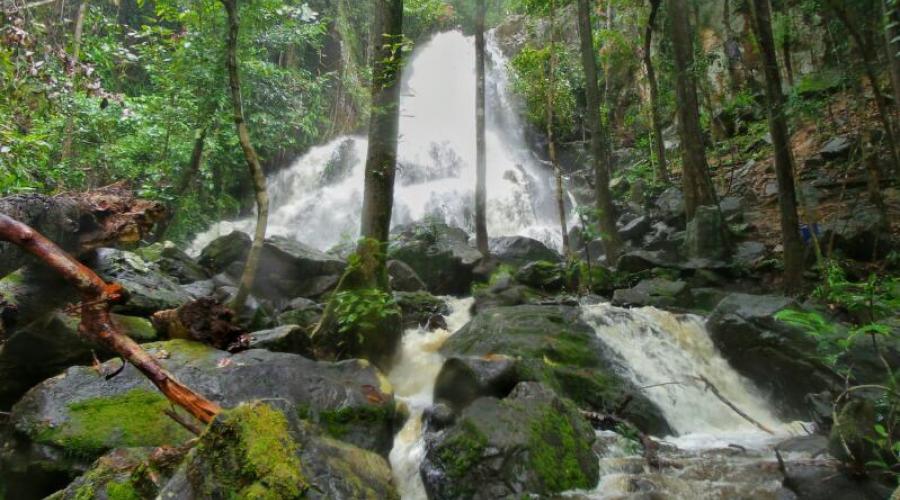 https://belitungisland.com
Located in Aik Nangka Hamlet, Simpang Rusa Village, Membalong District, Belitung Regency, there is a place that will make you feel optimal relaxation. The place is called the Kawai Chief Waterfall or the Kawai Insum Kepala Jurak Waterfall. This waterfall is indeed very interesting to visit. Because here are some offerings that will make all your tired and tired tired instantly. The first dish of the waterfall which has a height of about 15 meters is the water that is so clear. From this crystal clear Kawai Head Waterfall, you will be able to perform bathing and swimming to the full. Another interesting dish that you can do here is rock climbing. With the boulder-shaped rock that is erect upward in the Kawai Head Falls, this rock climbing activity can be carried out well. Do not forget also relax activities that will be very optimal to do here. The optimal leisure activity at the Kawai Head Falls is due to the calm atmosphere in the 10 hectare protected forest area. The maximum relaxing activity here is also supported by the presence of cool and fresh air from the hill area with an altitude of 200 meters above sea level.
3. Bukit Samak Resort A1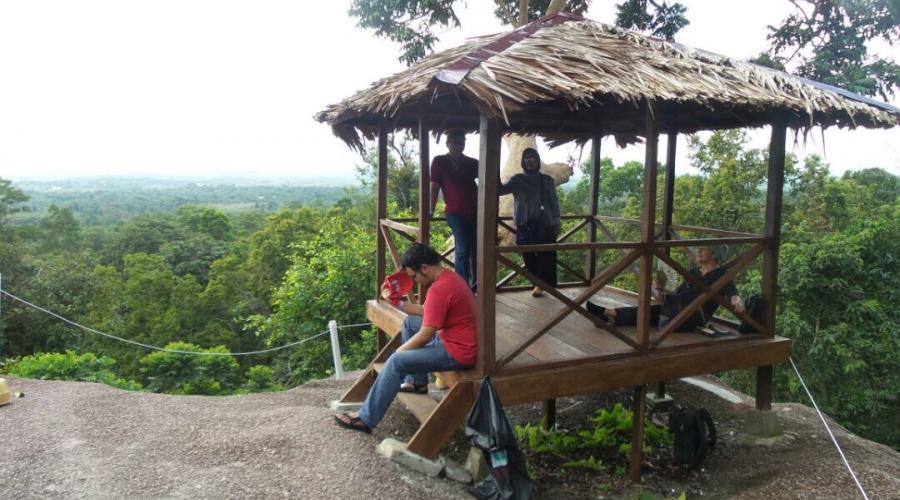 https://belitungisland.com
This place is already known as a resting and relaxing place since ancient times. The reason is, Bukit Samak Resort A1 used to be housing Dutch officials. Then in the days of independence, this area remained as a resting place for company executives of PT Timah Kota Manggar. And after PT Timah went bankrupt, this place was made a tourist attraction by the government and surrounding communities. Bukit Samak Resort A1 is indeed very qualified to be a place to relax. This is because there is a lot of support that makes Bukit Samak Resort A1 a very qualified place for relaxation. Some of these supports include the presence of cool air from a height of 130 meters above sea level from this hill. In addition there are also a number of small trees called Samak which are shady and beautiful. Especially if you can come here in the morning, then the leisure activities will be more optimal because of the serene atmosphere presented by the panoramic sunrise. While relaxing at Bukit Samak Resort A1, you can enjoy the beautiful view of Nyiur Melambai Beach, Olie Pier Beach, Tebing Beach and the ocean. From the panoramic beauty on the Bukit Samak Resort A1 then many tourists, especially from young people who come here to relax or take pictures. To enjoy the optimal leisure activities at the Bukit Samak Resort A1, you must go to Lalang Village, Manggar District, East Belitung Regency.
4. Baginde Stone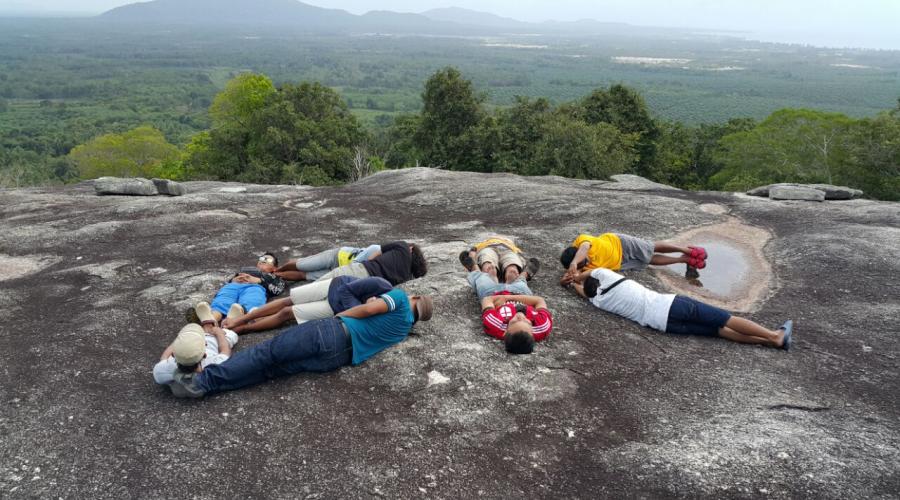 https://belitungisland.com
The next place in Belitung for you to be able to relax to the maximum so that you can get rid of boredom and fatigue, Batu Baginde. You can also visit this attraction called Bukit Batu Baginda in Padang Kandis Village, Membalong District, Belitung Regency. This Baginde stone is a giant granite stone that rises like a hill or mountain. How not with a height of about 250 meters above sea level and a diameter of 1.5 meters makes this place so unique and interesting. Even so phenomenal Batu Baginde, there are some residents who connect their uniqueness with myths and beliefs. From here then many residents make Batu Baginde as a place of residence and also a place of pesugihan. But for those of you who want to relax, this Batu Baginde attraction is also very supportive. Because with the cool air and the breeze, then you will be able to enjoy maximum leisure activities. Not to mention the support of beautiful natural scenery from the top of Batu Baginde, then this place must be so satisfying for leisure activities. But so that your leisure activities here are more special, it is recommended that you come here in the afternoon. In this afternoon it will indeed be more interesting, because in addition to the air that is no longer hot, on this Baginde Stone at that time you will also find a beautiful sunset panorama and solemn.
5. Tirta Marundang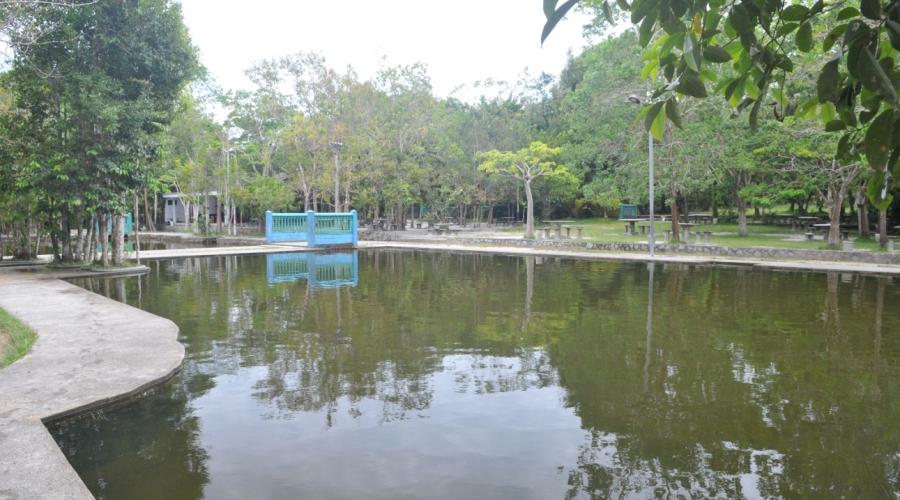 https://belitungisland.com
Finally, the place in Belitung that you have to go to relax while fatigue is Tirta Marudang. Tirta Marundang itself is a nature bath in the Air Seru Village, Sijuk District, Belitung Regency. With the support of clear water from the Marundang River then you will be able to get satisfaction while doing bathing, swimming or just relaxing. Even though it originates from the Marundang River, the water clarity in Tirta Marudang cannot be underestimated. The proof of the clear water here is that you can watch the bottom of the pond and fish directly with the naked eye. In Tirta Marundang we can also find shady trees and grow naturally. Now with the support of nature from the atmosphere in Tirta Marundang, the leisure activities you do will be even more optimal. And from here the boredom and fatigue that you bring will soon disappear.