Belitung Island does not only have beautiful beaches to enjoy while on vacation. But on the island in the Province of the Bangka-Belitung Islands, it also has exotic waterfall tours. Well, here are some waterfalls that you can visit while on vacation in Belitung.
1. Kawai Head Waterfall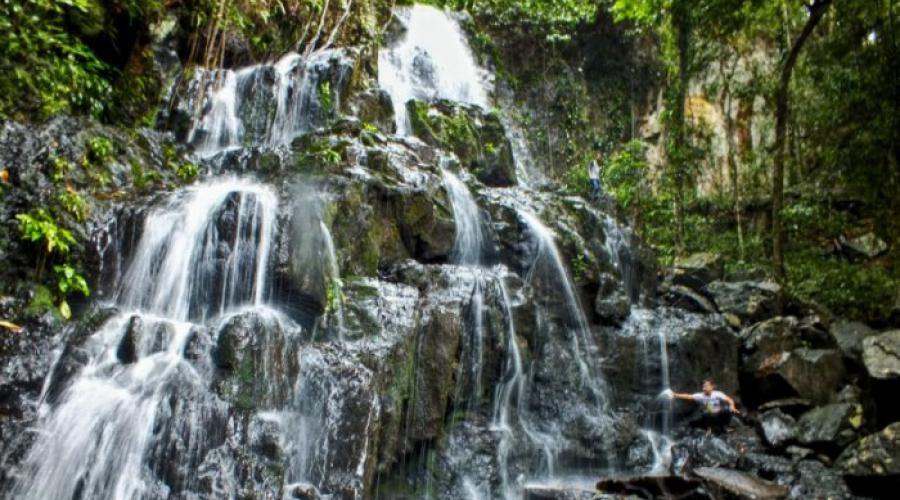 http://belitung.tribunnews.com
The first interesting waterfall to visit while on holiday in Belitung is Kawai Heads Waterfall. The waterfall on a hill 200 meters above sea level has seven levels that make the water flow slowly downward. With a height of about 15 meters, the waterfall, also called the Kawai Insum Head Kawai, will look stunning to watch. Coupled with the support of nature that is still very beautiful makes anyone who is in the Head of Kawai Waterfall will feel comfortable. The Chief of Kawai Waterfall is indeed in a protected forest area which has an area of 10 hectares. In addition to bathing, swimming, relaxing and taking pictures, in this Kawai Waterfall you can also do rock climbing activities. The existence of a rock with a boulder that is erect upward around the waterfall indeed makes the rock climbing activities here qualified to do. To go to the Head of Kawai Waterfall you have to go to Dusun Aik Nangka, Simpang Rusa Village, Membalong District, Belitung Regency.
2. Gurok Beraye Waterfall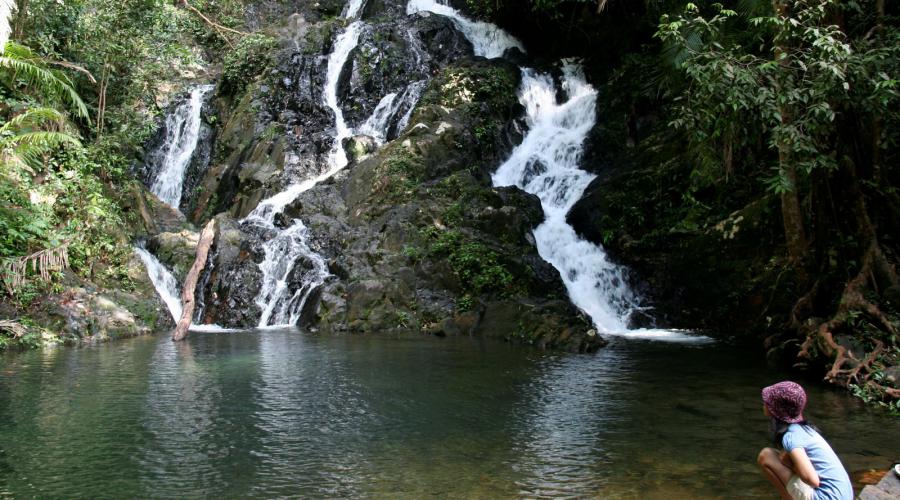 https://awibowo325.files.wordpress.com
Next, the waterfall that you can visit in Belitung is Gurok Beraye Waterfall. This waterfall in the Air Pegantung Hamlet, Kacang Botor Village, Badau District, Belitung Regency, Bangka-Belitung Islands Province will impress you. This is because Gurok Beraye Waterfall has a beautiful and natural natural dish. Here you will find clear water which makes bathing and swimming activities more refreshing. Because it is so clear the Beraye Gurok Waterfall you can also do a selfie underwater. Do not forget also the existence of coral reefs at the bottom of the waterfall pond makes us here can find a lot of fish at the bottom of the pond. With a height of 300 meters below Mount Sharp, the Beraye Gurok Waterfall presents a stream of water that crosses rocks slowly. The best time to come here is during the rainy season because if you come in the dry season you will find little water.
3. Marsilla Falls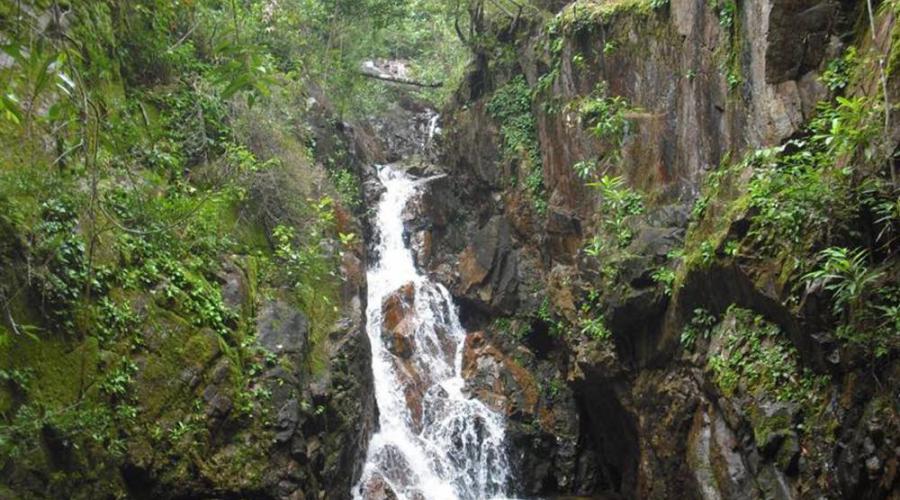 http://beautifulbelitung.com
This waterfall looks like a white curtain from a distance. Being in an area that has not been much touched by humans makes this Marsilla Waterfall look so exotic and enchanting. The beauty of Marsilla Waterfall itself is not only seen in the green environment. But the crystal clear water that proves that the Marsilla Waterfall is still so natural and beautiful. With this clear water, you can also perform satisfying bathing and swimming activities. Meanwhile, the beautiful environment allows you to take pictures and relax to the fullest. Marsilla Waterfall itself has two waterfalls that are above and below. From the existence of these two waterfalls, you can do trekking activities to the maximum. The name Marsilla in the waterfall itself is taken from the name of the owner and manager. You can go to the self-managed waterfall in Bentaian Village, Nyuruk Village, Dendang District, East Belitung Regency.
4. Gurok Pakuk Waterfall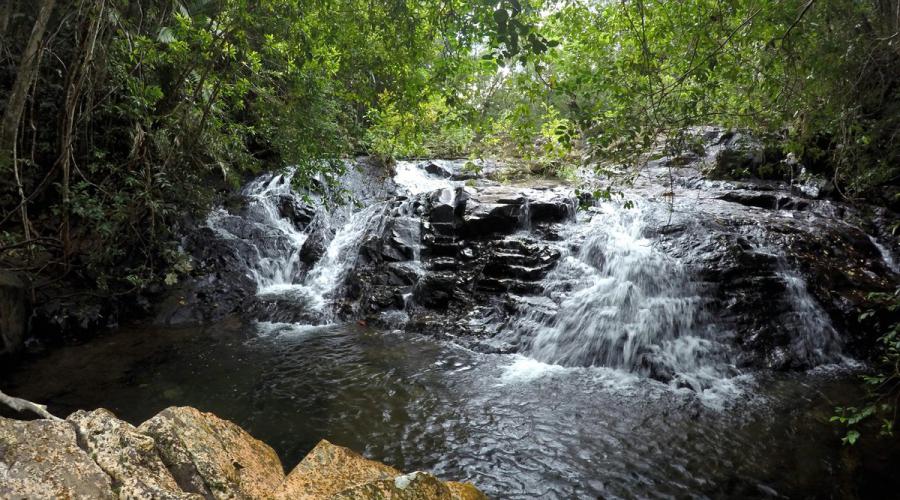 https://twitter.com/pulaubelitong
In addition to the Beraye Gurok Waterfall, you can also find another waterfall named Gurok Pakuk Waterfall in the tourist area of Mount Sharp. Although not as popular as the Beraye Gurok Waterfall, the Gurok Pakuk Waterfall cannot be underestimated. Because the waterfall which has a height of seven meters and a width of one meter has an environment that is so beautiful and natural. Especially for you lovers of trekking and exploration activities, the destinations in Badau Village, Badau District, Belitung Regency will make these activities more optimal. This is because the access road to Gurok Pakuk Waterfall is still quite challenging. Its location which is not too far from the Gurok Beraye Waterfall also makes the Gurok Pakuk Waterfall projected as the next Belitung tourist destination.
5. Mount Kubing Waterfall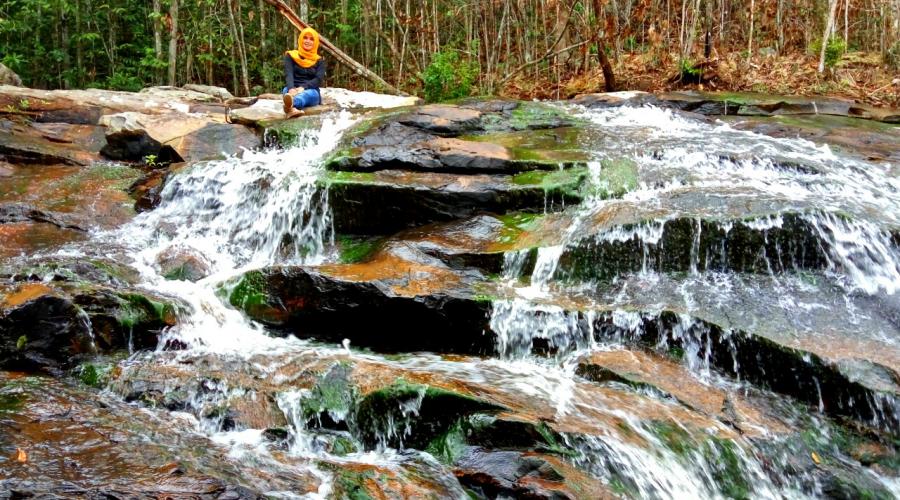 http://www.belitongupdate.com
As the name implies, you can find this one waterfall in the Kubing Mountain area, Perpat Village, Membalong District, Belitung Regency. Not much different from the attractions of Gurok Pakuk Waterfall, the location of Gunung Kubing Waterfall is also still isolated. Although access is difficult, but the natural treats that we can enjoy in Mount Kubing Waterfall will make us unnerved. This is because Mount Kubing Waterfall is in an environment that is not yet much touched by people. In addition, Gunung Kubing Waterfall is located at the height of the hilltop, so we can enjoy the wide view of Belitung Island while bathing. The splash of water from Mount Kubing Waterfall itself slowly descends over the rocks so that you don't need to be afraid to soak in a pond.
6. Batu Mentas Waterfall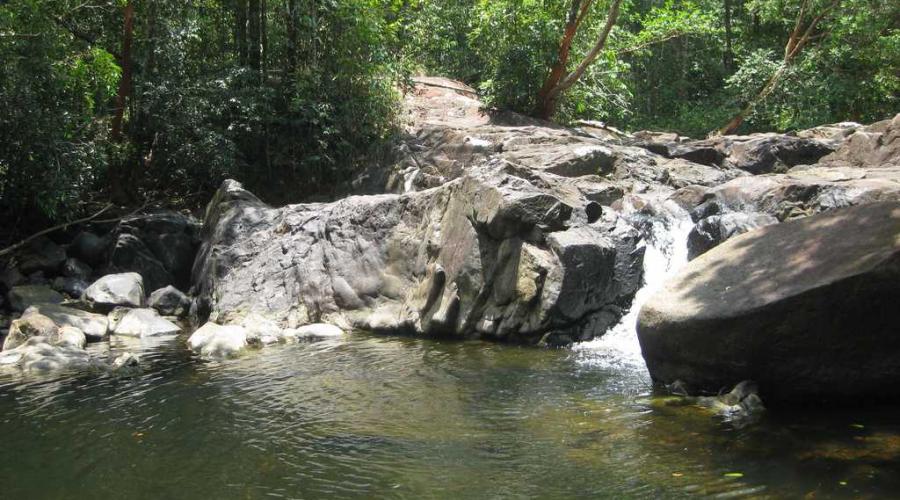 https://belitong.wordpress.com
If you want to enjoy a waterfall tour combined with a flora and fauna conservation area, Batu Mentas Waterfall is the right destination. This is because in Batu Mentas Waterfall there is indeed an endeavor to preserve endemic animals and plants such as Semar sac plants, Tarsius SP plants, deer, banners and others. Batu Mentas Waterfall itself has a waterfall that is very clear water so you can take a bath with a refreshing sensation. The waterfall in a protected forest area also allows you to enjoy a beautiful and comfortable atmosphere. Interestingly in this Batu Mentas Waterfall tour we can also find qualified facilities such as a large parking area, gazebo and also several places to eat. To enter Batu Mentas Waterfall you only need to pay a ticket of IDR 5,000 / person. You can visit Batu Mentas Waterfall in Kelekak Datuk Village, Badau District, West Belitung, Bangka Belitung Islands Province.
7. DAM Waterfall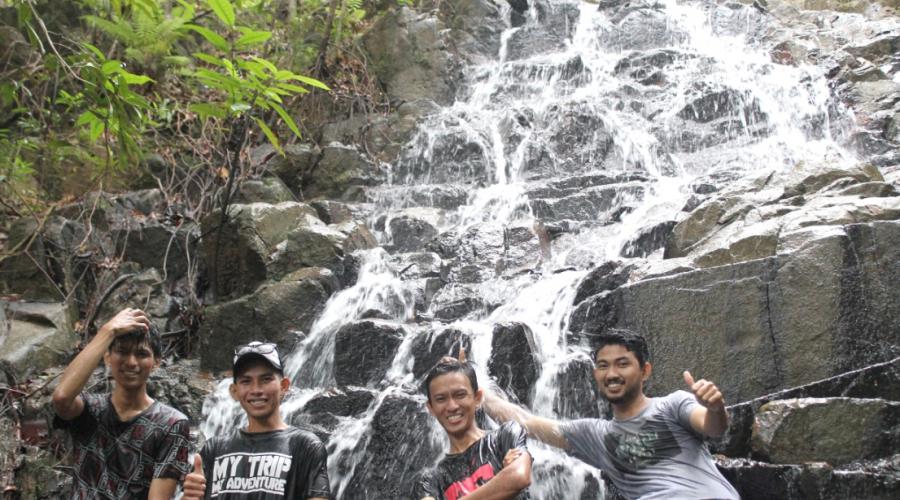 https:
Finally, an exotic waterfall tour that you can come to in Belitung is DAM Waterfall. This waterfall in Burung Mandi Village, Damar District, East Belitung Regency allows us to find not only waterfall offerings. This is because here there is a former Dutch DAM heritage building. From here it is in DAM Waterfall that we can also learn history. In its history, DAM Waterfall which is a hiking trail at Burung Mandi Mountain is also known as a Dutch bathing place.