The popularity of hill tourism that presents a beautiful panorama in several regions in Indonesia can also be felt on Belitung Island. The State of Laskar Pelangi, which is currently also having high prestige, keeps making you have nothing to lose if you visit several hills in Belitung to fill your vacation. With stunning views, of course the hills in Belitung will provide a more memorable experience for you. Even some of the hill tourism in Belitung has been well managed so that you do not need to worry about the facilities. With good management, you can also find a variety of other tourist offerings that make a satisfying semaki vacation. Now here are some hills with some interesting treats that you can visit in Belitung.
1. Bukit Berahu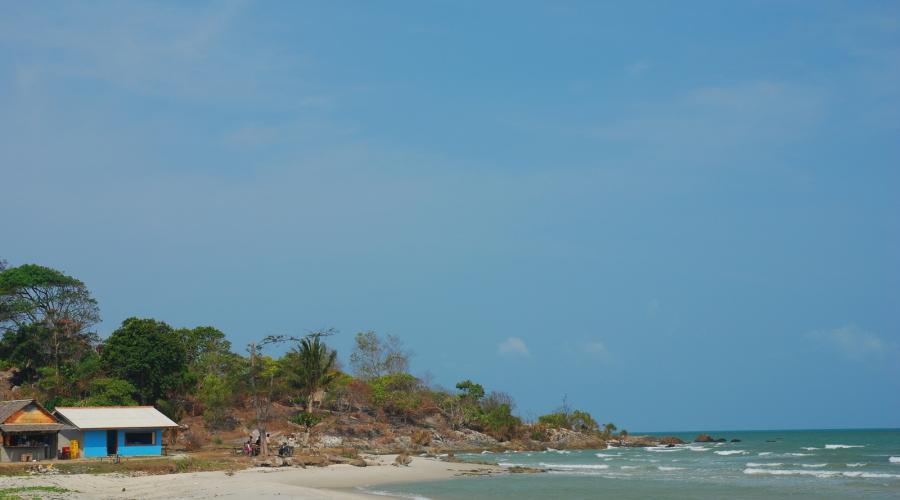 http://www.belitungisland.com
First, the hill that you can visit in Belitung is Berahu Hill. Boat-shaped hill upside down when viewed from a distance this presents a treat that can make you captivated. How not, in this place we can enjoy several tours such as hills, beaches, swimming pools and also hotels. You could say this Bukit Berahu destination is a complete tour. With good management, your vacation in Bukit Berahu will be very satisfying. When you arrive at Berahu Hill in Tanjung Binga Village, Sijuk District, Belitung Regency, Bangka Belitung Islands Province, we will find a hotel that has a small terrace shaped as a pyramid and glass windows along the walls. Meanwhile above the hotel which is also filled with glass windows, we can enjoy views of the pool, beach and sea from a height. This Bukit Berahu hotel is indeed the entrance to a destination that is also a hill environment. After entering the hotel we will start going down through 96 stairs to get to the pool. In this swimming pool area we can swim and relax optimally. This is because here we can find shady parks and gazebos for a place to rest. Relaxing activities here are more leverage with the support of the cool air. It is enough? Of course not. From the swimming pool area, you can go down again to go to Bukit Berahu Beach. With a clean white sand dish, Bukit Berahu Beach will make you feel at home. In addition to white sand, on the Bukit Berahu Beach we can also find fishing boats in the Kampung Bugis, a row of houses on stilts and also a view of a small coral island filled with trees that appear in front of the beach. Because there is already a hotel here, you who want to spend the night do not have to bother looking for a place to stay. Just come to the hotel earlier to book a room. In addition to the hotels and various facilities mentioned earlier, in Bukit Berahu we can also find restaurants and cafes for thirsty visitors or want to fill their stomachs growling. To enter the Bukit Berahu tour, you only need to spend very cheap funds, which is Rp. 2,000 / person.
2. Bukit Peramun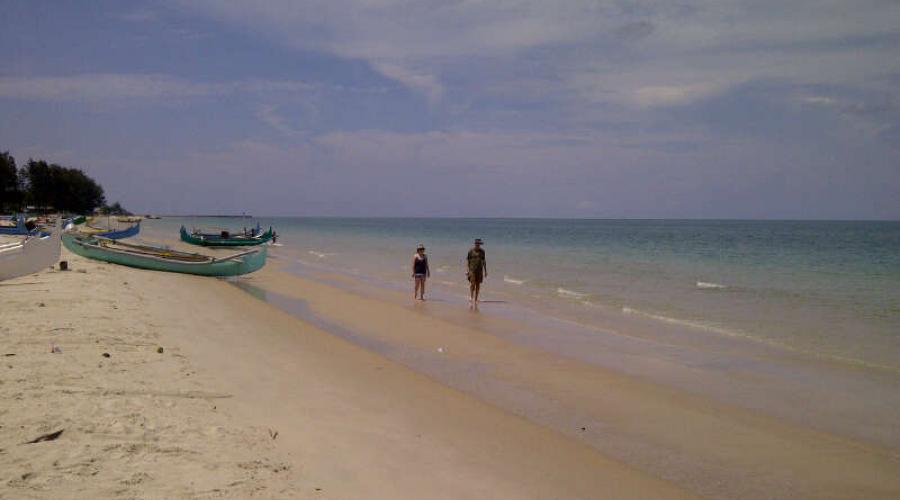 http://www.belitungisland.com
The next hill tour that you can visit in Belitung is Peramun Hill which is located in Selumar Village, Sijuk District, Belitung Regency. The hill that is managed by the ARSEL Community is no less interesting than Berah Hill. This is because at Peramun Hill we can not only enjoy views from a height, but also can enjoy nature conservation tourism. In Peramun Hill we can indeed find flora and fauna as well as dense tropical forests. It seems that the flora here even makes Bukit Peramun been used as a place to gather herbal medicines. Interestingly, some of the trees here have barcodes that can be scanned by visitors to find out detailed information about the tree. In addition, in Peramun Hill, we can find a rare animal typical of Bangka-Belitung namely Tarsius (Tarsius Bangkanus Saltator). This rare animal you can observe with a guide at several points (spots) in the hill area. The location of Bukit Peramun, which is in Gunong Peramun, made this area also often used as a place to monitor the movements of pirate ships and Dutch ships. In Bukit Peramun, we can also find some Instagramable photo spots that are popular and are popular with tourists. Some Instagramable photo spots in Bukit Peramun are the Hanging Bridge, Batu Kembar, and Batu Ampar which are located at the top of the hill. Interestingly, there is a photo spot for flying cars that can be taken while taking pictures. Other photo spots that we can find at Peramun Hill are the Hobit House, Puncak Selfie and also the Panggong Kerite Unte. For you lovers of trekking and petrification activities, then in the Bukit Peramun tourist area you can also do it. Because here is offered Geological Tracking which presents exciting adventure activities such as crossing the granite rocks in the faraway bulin fig valley up to the Strait Hill. Not only that in this Geological Tracking, you will also be invited to explore several caves such as the caves of kayang, caves of apes, caves of bats and caves of dinosaurs. In this adventure you will also be invited to pass through gaps in giant granite rock formations and hundreds of years old Bulin forest. To enter the Bukit Peramun tourist area, an entrance ticket with an affordable tariff of Rp 10,000 per person is applied.
3. Bukit Lap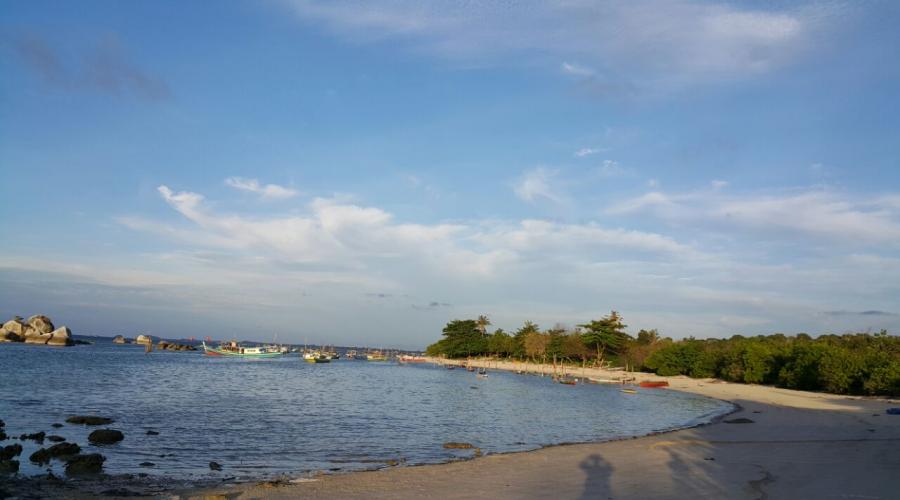 http://www.belitungisland.com
If you want to go to the tourist sites of the hill with the support of complete facilities, then you can come to Bukit Pangkuan, located in Mentawak Village, Kelapa Kampit. The hill which was originally a plantation area with fruit and tree cultivation has now turned into an attractive tourist place to visit. Even though it has been turned into a tourist attraction, environmental conservation efforts in Bukit Pangkuan are still maintained. With an area of 120 hectares, Bukit Pangkuan presents many offerings for its visitors. In addition to beautiful views of the height of 200 meters, in this Bukit Pangkuan we can also enjoy various games. Some rides that you can try are flyingfox, trompoline, giant swing and also high rope with a height of 15 meters and 12 passes. For those of you who like to swim, the Pangkuan Hill also has a swimming pool with slides and a water game. In Bukit Pangkuan, which has been well managed, you also don't need to worry about the facilities and infrastructure. Because here there are various facilities such as a large parking area, places of worship, toilets, bathrooms and food stalls with a delicious Belitung special food menu. To enter Bukit Pangkuan tour, you only need to pay an entrance fee of Rp. 8. 000. Meanwhile to enjoy the game game there is an additional fee of Rp. 20. 000 to Rp. 35,000.
4. Bukit Samak Resort A1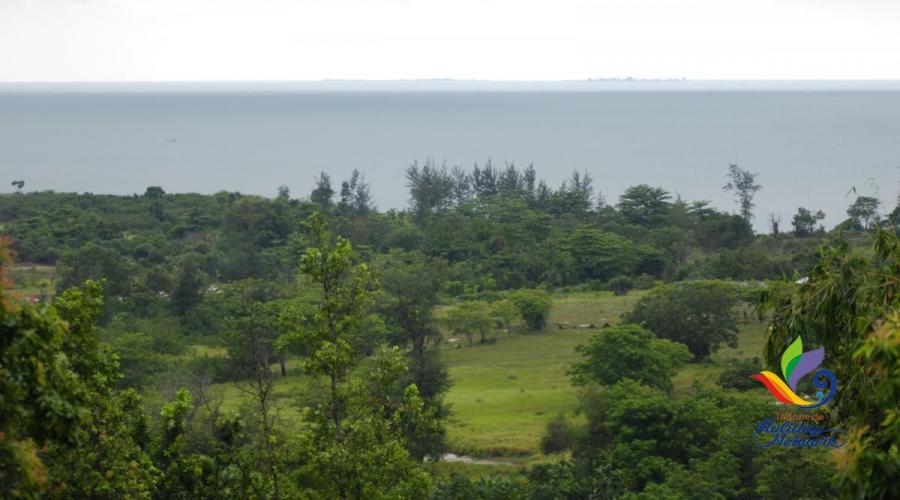 http://www.belitungisland.com
Do you want to capture Manggar City from the height? Just come to Bukit Samak Resort A1. Named Bukit Samak Resort A1 because here there is indeed a resort that was built since the Dutch colonial period. So this hill resort was used as a residence for Dutch officials. In addition to a resort here, we can also find luxurious buildings that were used as a residence for tin mining companies in the executives of PT Timah Kota Manggar. After PT Timah broke up due to bankruptcy, this place was transformed into a recreational and tourist area. Meanwhile, for luxury homes, Dutch officials are now being changed to the official residence of the Regent and Deputy Regent of Manggar Regency. Some of the officials' dwellings built on this hill are a sign that Bukit Samak has advantages to be a place to relax and relax. With a beautiful view and cool air from the trees that do make anyone who comes here will feel welcome. Some of the beautiful views that we can see from a hill with an altitude of 130 meters above sea level include Nyiur Melambai Beach, Olie Pier Beach and Tebing Beach. Not to forget also in Bukit Samak, we can watch Manggar City from a height. Because face to face with the ocean then from Bukit Samak we can also see passing ships and fishing boats that are looking for fish. In the morning and especially in the afternoon, Bukit Samak will be visited by many visitors to relax, enjoy the view or to take pictures to capture the sun that forms a beautiful sunset.
5. Bukit Batu Majesty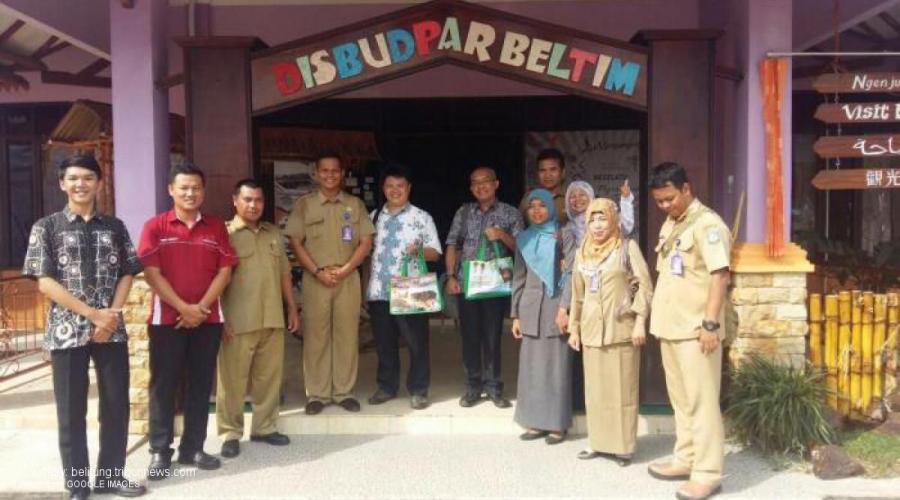 http://www.belitungisland.com
Finally, an interesting hill tour to visit in Belitung is Bukit Batu Baginda or Baginde. This hill is different from hills in general because it is formed by a giant granite rock. As we know that in Belitung the phenomenon of granite rocks is often found. There are some granite rocks that are indeed large or even very large. Now granite rocks in Bukit Batu, this king is the biggest one to create a hill formation. Bukit Batu Baginda located in the village of Padang Kandis, Membalong District, Belitung Regency is quite high because it has a height of about 250 meters from the ground surface. From this height then on this hill we will be able to witness some of the views. In addition to the panoramic view of the green forest from the top of Bukit Batu Baginda, we can also find views of the beach and the ocean from a distance. Not only that, the conditions and activities of residents in the village of Padang Kandis can also be seen from this hill. The most beautiful scenery in Bukit Batu Baginda can be found in the morning with a sunrise dish and also in the afternoon with a beautiful sunset treat. Being in Bukit Batu His Majesty we can also make optimal relaxation. This is because on this hill the atmosphere is calm and also a gentle breeze that makes it comfortable. Another interesting thing that you should not miss on this Bukit Batu Baginda is the story of two large rocks that are close together. Because according to some local community beliefs these two rocks are a pair of male and female sexes. Some other people even believe that Bukit Batu Baginda is a sacred place. This is evident from the presence of several people who came here for some interests such as having dignity or even seeking pesugihan.