Being on Belitung Island will indeed make you able to explore many things. And one of the most popular exploration activities for tourists while on holiday in Belitung is enjoying the beach. The beaches in Belitung cannot be doubted by their beauty. Even the beauty of the beaches in Belitung is already famous in other countries. From the popularity of the beaches in Belitung this will be very unfortunate if you miss it during a visit. But apparently not all beaches in Belitung offer enchanting beauty. With the growing trend of photography and selfies in instagramable places, you really should be able to choose a beautiful beach that is worthy of being immortalized with a camera while in Belitung. Well, here are some beaches whose panoramas are worth capturing with cameras.
1. Tanjung Tinggi Beach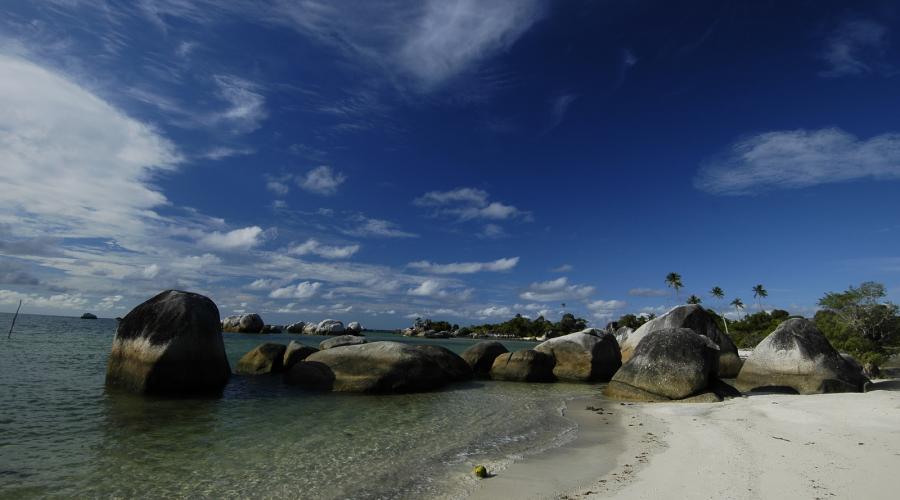 https://www.belitungisland.com
The first beach in Belitung whose panoramas are worth capturing with cameras is Tanjung Tinggi Beach. The beach in Sijuk Subdistrict, Belitung Regency itself is already well-known among tourists. This is because Tanjung Tinggi beach is the main and most popular tourist destination in Belitung. Especially since this beach is used as a shooting location for the film Laskar Pelangi and Sang Pemimpi, the name of Tanjung Tinggi Beach has become increasingly known. The name of Tanjung Tinggi Beach as the main destination in Belitung is indeed not excessive. This is because here we can find many interesting things, including the beautiful panorama. Being in Tanjung Tinggi Beach we can find granite rocks with a large size. Granite rocks on the beach which is also called Laskar Pelangi Beach itself is the most of the other beaches in Belitung. This cluster of granite rocks at Tanjung Tinggi Beach is indeed very iconic and will make you able to get instagramale pictures. Coupled with the support of white beach sand and clear sea water, making the panorama on the 80-hectare beach is more charming. Especially if you come here late in the afternoon, then the view of the scenery at Tanjung Tinggi Beach will be perfect to be immortalized with a camera. Because the crystal clear waters of Tanjung Tinggi Beach make you a hobby with underwater photography able to do well here.
2. Tanjung Kelayang Beach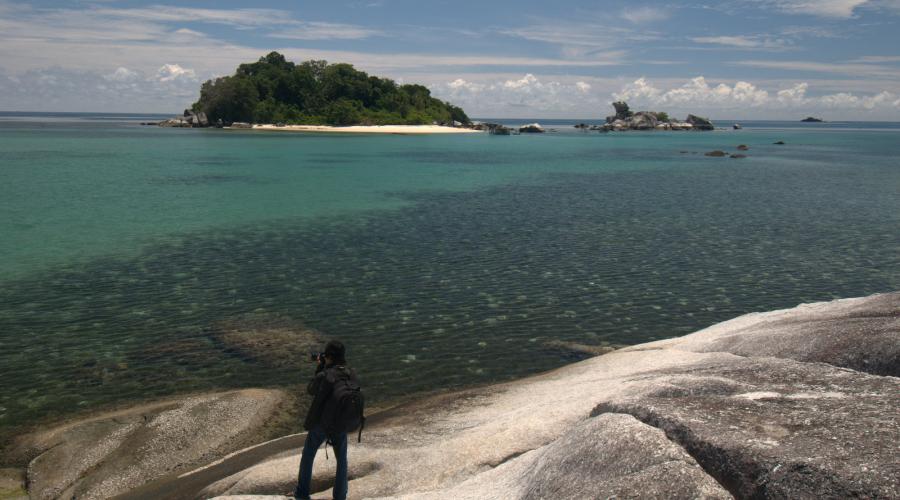 https://www.belitungisland.com
Furthermore, the beach in Belitung that deserves to be immortalized with a camera is Tanjung Kelayang Beach. The beach which is located not far from Tanjung Tinggi Beach will also get you a large collection of special images. Because on this beach there are a variety of interesting offerings for you to watch and you capture. One of the interesting things that you can find here include the presence of large size granite rocks. In addition, here we can also find the state of clear sea water and white sand that is clean and smooth. One of the most interesting things from the 324.4-hectare beach to capture the camera is the presence of eagle-shaped granite rocks. With the rock shaped head of the eagle this makes Tanjung Kelayang Beach very instagramable to capture the camera. Being in Tanjung Kelayang Beach will also make you lovelorn. This is because the beaches that have been designated as Special Economic Zones (KEK) provide a soothing atmosphere. Especially if you come here in the late afternoon, there will be a beautiful sunset dish that makes the atmosphere more solemn.
3. Tanjung Kiras Beach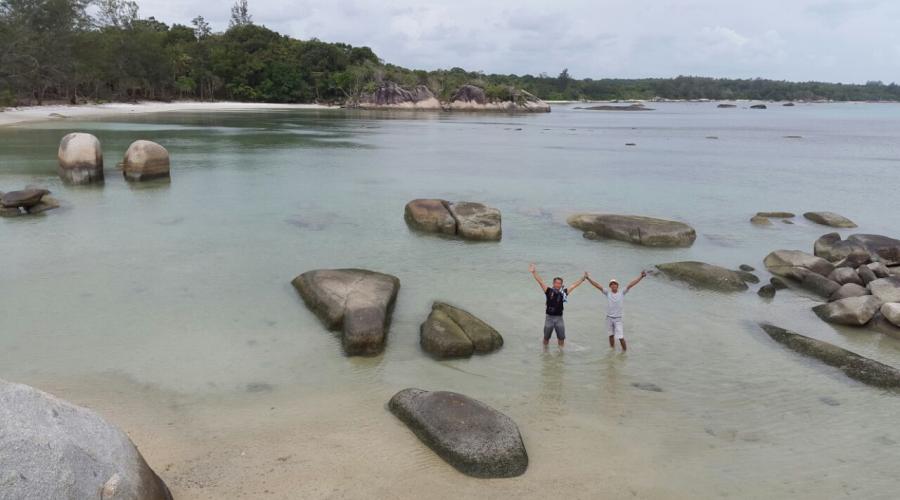 https://www.belitungisland.com
Want to capture beautiful beach views with a calm atmosphere? Just come to Tanjung Kiras Beach. On the beach in the village of Tanjung Kandis, Membalong District, Belitung Regency, you will indeed be able to feel the atmosphere of a capable private beach. Although the atmosphere is not as busy as Tanjung Tinggi Beach and Tanjung Kelayang Beach, the presentations will make photography lovers satisfied. This is because here there are a number of natural offerings that support each other to make an amazing sight. Granite rocks combined with calm and clear waters and clean white pasit, will certainly get you a cool picture. Not to mention if you are facing forward, then there will be a dish of Seliu Island that is so charming to watch, especially when the sunset appears. The calmness of Tanjung Kiras Beach makes you who likes to take selfies take style in front of the camera. Because of the calm atmosphere, then you at the beach which is also called Awan Mendung Beach can also do a qualified relaxation to eliminate boredom and fatigue.
4. Nyiur Melambai Beach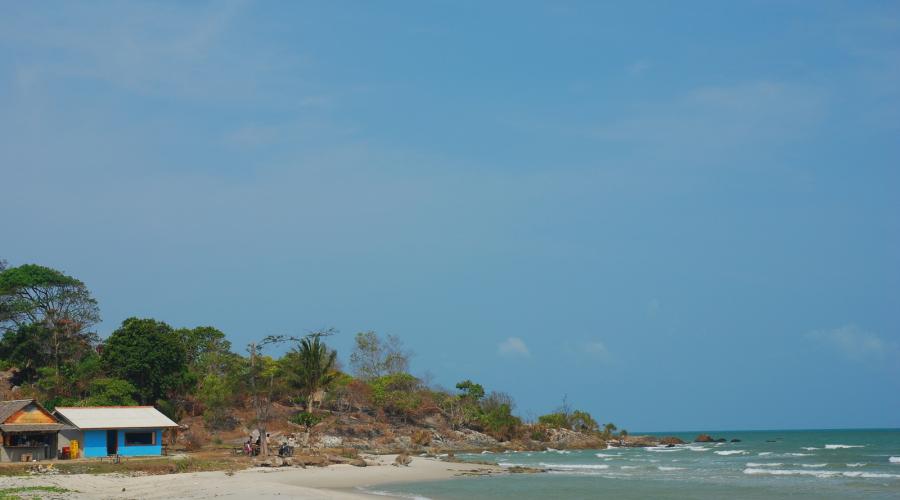 https://www.belitungisland.com
Although it does not have granite rocks like on other beaches, Nyiur Melambai Beach is also not less to present beautiful views and instagramable. The natural dish at Nyiur Melambai Beach that is qualified to be immortalized with a camera is like clear waters and also clean white sand. The view at Nyiur Melambai Beach will be even better if you come here in the morning. This is because Nyiur Melambai Beach, located on the eastern side of Belitung Island, makes the appearance of the sunrise more clear and enchanting. From the presence of this beautiful sunrise, the results of your shots with a camera at Nyiur Melambai Beach will be very cool. The beach in Lalang Village, Manggar Subdistrict, East Belitung Regency itself not only presents beautiful natural scenery. Because here you are, there are some photo spots that can be enshrined, namely satam stone replicas and colorful cup photo spots as a symbol of the city of 1001 coffee shops. And one more thing that you can find here is the phenomenon of palm trees waving from the wind that hit the evergreen trees. From this phenomenon you can relax at Nyiur Melambai Beach optimally.
5. Bukit Batu Beach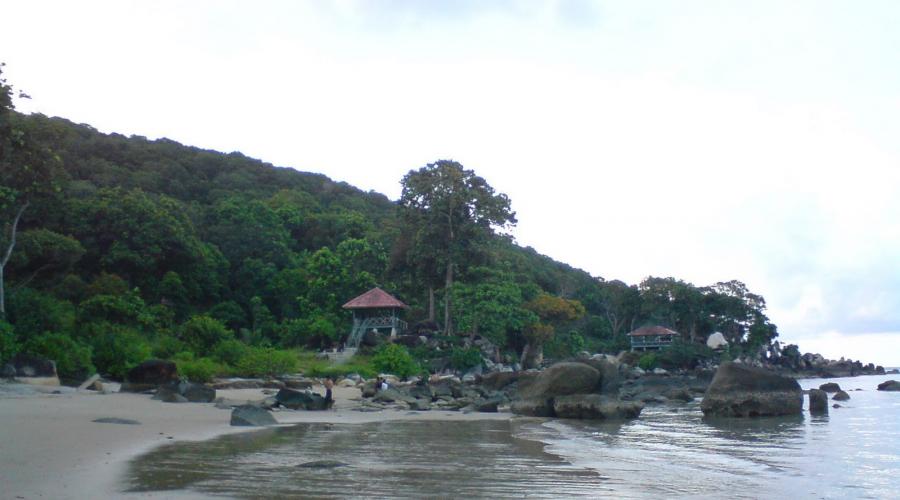 https://www.belitungisland.com
Finally, the beach in Belitung whose panoramas are worth capturing with cameras is Bukit Batu Beach. The beach, located in Damar Subdistrict, East Belitung, does indeed have several qualified dishes to be documented. In addition to its crystal clear beaches, here you can also get a clean white sand beach dish. Besides that, in Bukit Batu Beach, you can also find a big stone called Batu Betarak. Batu Betarak is indeed unique because its shape is similar to people who are praying. From here the Batu Betarak is then called the Stone of Prayer. Some of the presentations will certainly be very qualified for you to capture with a camera to produce cool images. If you are not satisfied with some of the natural dishes above, then at Bukit Batu Beach you can still get an impressive panorama. The way you live up the hill around the beach to get a broader landscape and certainly more amazing. Another interesting thing that we can find in Bukit Batu Beach is the gelatinous seaweed that is rarely found on Belitung Island.