Vacation to Belitung Island is indeed fun. This is because Belitung has many tourist offerings for us to enjoy. Even so many destinations that we can visit here make you need a long time to explore it. So for those of you who really have a lot of time while in Belitung, some of the following exotic islands will be the right choice to fill the agenda of holiday activities.
1. Chicken Island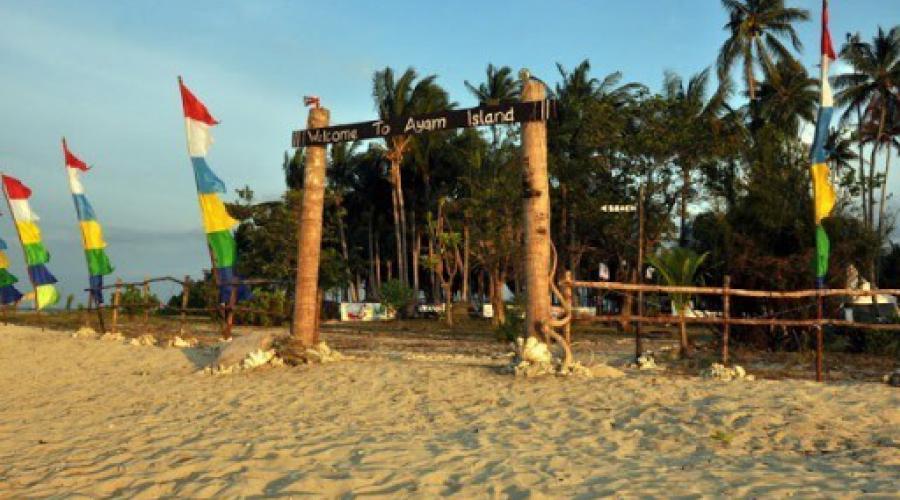 https://www.tourbelitung.co.id
The first interesting island that you can go to for a vacation in Belitung is Chicken Island. The island in Batu Penyu Village, Gantung District, East Belitung Regency will amaze you. This is because Chicken Island has a natural dish that is still very natural and sustainable. Because it has not been much touched by humans, Chicken Island is able to present a treat of clear sea water, clean white sand and smooth and shady coconut trees. With waves that are not too big then you can swim here freely. In addition to relaxing, swimming and playing with white sand, on the island where there used to be a lot of chickens, you can explore optimally. This is due to the island having a fairly large area of about 1.5 hectares. Interestingly the position of the island that slightly leads outward to the South China Sea makes the sunrise and sunset views look so perfect without any obstruction. To get to this Chicken Island you can cross by boat or boat from the Hanging Fish Market Harbor (PPI). Travel time from the Hanging Fish Market Harbor (PPI) to Pulau Pulau Harbor takes about 1 hour.
2. Pulau Limau Book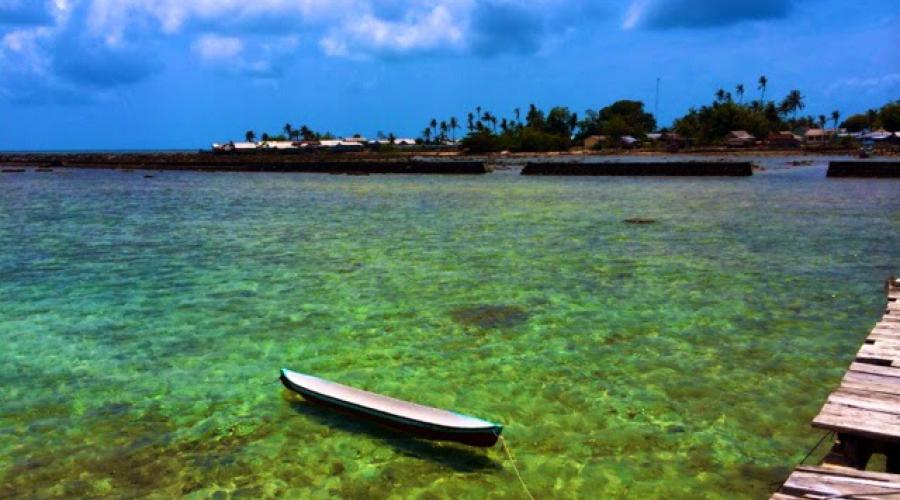 http://sumawijaya-pandu.blogspot.co.id
With clear sea water and well-maintained coral reefs, on the Limau Book Island you can do satisfying underwater activities. Underwater activities such as snorkeling and diving have become a favorite activity of tourists who come here. When diving and snorkeling in Pulau Limau you can also find colorful fish at any time. Not only doing maritime activities, on this 87.75 hectare island you can also witness the activities of fishermen looking for and processing marine products. One interesting activity that we can see here is salted fish salting technique. Salting techniques of salted fish in Pulau Limau Book is indeed very interesting because it is done without using preservatives. The popularity of salted salted fish here even makes Pulau Limau Island now a well-known salted fish center in East Belitung. Buku Limau Island, located in Buku Limau Village, Manggar District, East Belitung Regency, can be visited by motorboat from the Manggar Sungai ASDP Port for 45 minutes.
3. Kelayang Island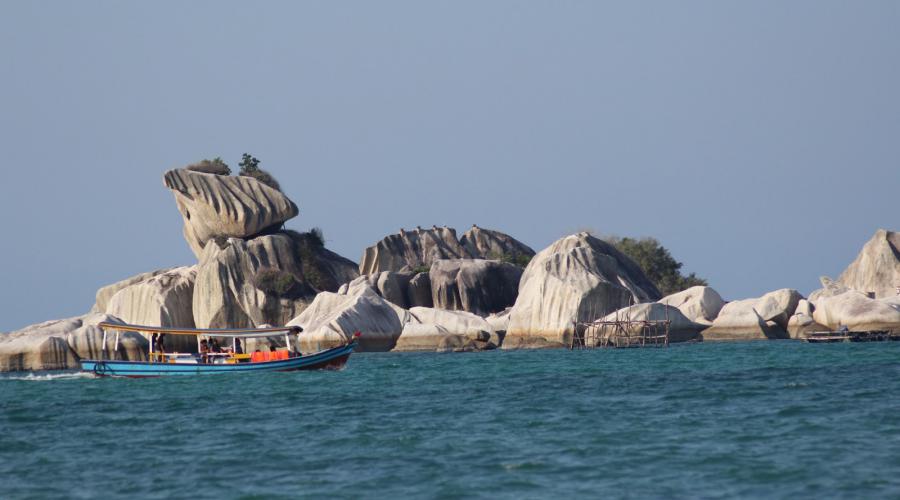 http://www.belitungbackpacker.co.id/
The island in front of Tanjung Kelayang Beach is also one of the interesting islands for you to visit. Only by crossing for 10 to 20 minutes from Tanjung Kelayang Beach already allows you to enjoy the Kelayang Island tour. On Kelayang Island, you can find special dishes that are not found anywhere else. Special dish on this Kelayang Island is the composition of granite rocks that resemble the head of an eagle with its beak. Granite rock with the shape of the eagle's head itself is not formed by humans, but formed naturally. From the existence of granite rocks with this unique shape then you can do photography activities that produce cool images. Besides that, on the island called Batu Garuda Island, you can also find clear sea water and clean white sand. Exploring Kelayang Island will also make you find a lake of angels and also natural caves formed by piles of granite rocks. At night in Kelayang Island you will also be able to find the colorful flickering lights that are deliberately facilitated by the Belitung Regional Government.
4. Tap Island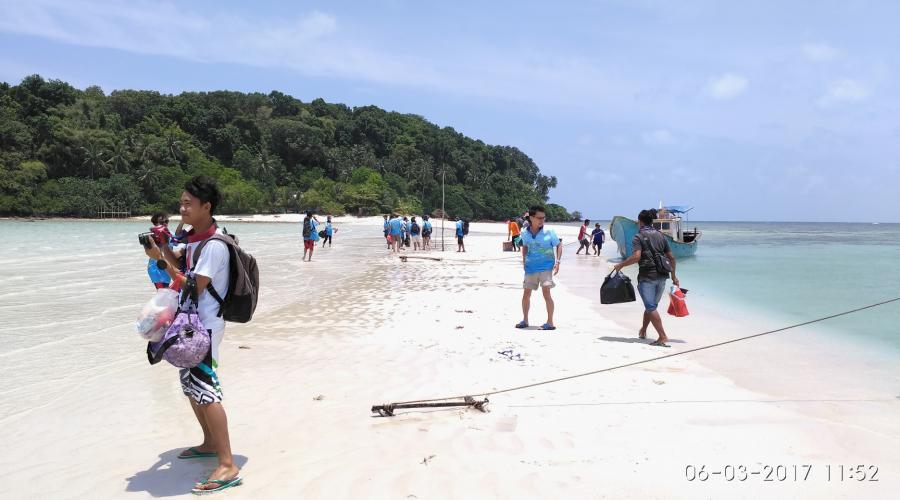 http://disbudpar.belitungtimurkab.go.id
Located in Buding Village, Kelapa Kampit Subdistrict, East Belitung Regency, you can find Pulau Keran that is no less exotic than other islands. The exoticism of Pulau Keran can be seen from the clear water and clean white pair. Not only swimming, but with the presence of a well-maintained coral reef, you can also do underwater activities such as snorkeling and diving to the maximum. When diving here you can also find views of ancient ships from the 6th century to the 18th century buried under the sea. Because of the many fish that are here, there are several fishing spots that you can use for you who like fishing. Another interesting dish that we can find here is the iron rock hill that can be climbed to see the view from a height. Another interesting treat that we can find here is the cultivation of pearl oysters from local residents. To get to Pulau Keran, you can start the crossing by boat at Sungai Buding Pier for 45 to 1 hour.
5. Pandan Island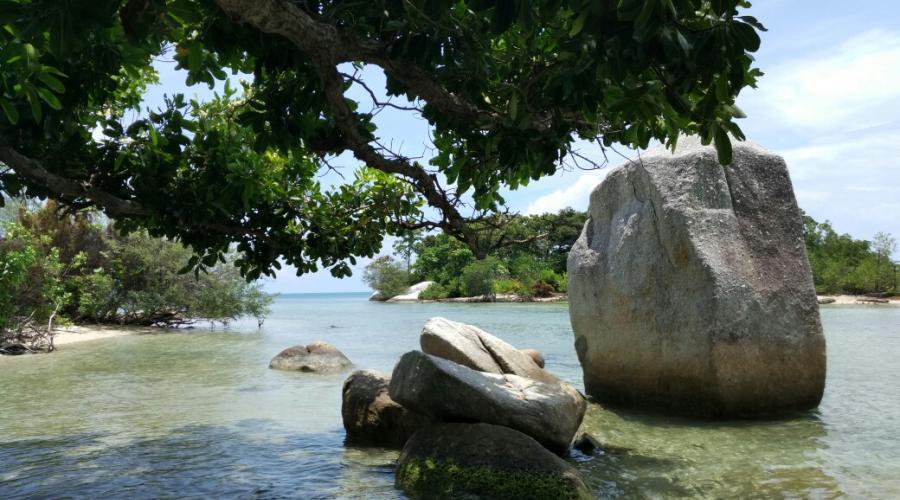 https://id.pinterest.com
Finally, the island that you can make a vacation destination on Belitung Island is Pandan Island. This island is not just any island. Because on this island you can find a trace of mystery from the pirate's legacy (lanun). In its history, the island located in Tanjung Kelumpang Village, Dendang District, Tanjung Kelumpang, East Belitung was indeed used to be frequented by pirates to rest. Evidence that the Pandan Island is often visited by pirates is the existence of a ship's anchor and a ship that has been petrified. In addition, the existence of pirates on Pandan Island can also be seen from the existence of a pair of footprints that are suspected pirate footprints. Another unique granite rock that we can find here is the stone with the shape of a dolphin head on the seabed. For those of you who want to get rid of tiredness and fatigue then this Pandan Island will be the right place. The reason Pandan Island has a calm atmosphere because it is far from the crowd. From this situation, you will be able to perform activities optimally. One thing that is unique and rare that we can also find on Pandan Island is a well on granite rocks. The one meter deep well itself is always runny and never dries even though the dry season arrives. Uniquely even though near the beach, this well on Pandan Island tastes fresh and is not affected by salt water.