When discussing Belitung the beaches, granite, lighthouse and culinary will be the main topics. The beach is one of the best destinations to enjoy the natural beauty of Belitung. But if you want to feel the totality of a vacation while in Belitung, then Galangal Island is the answer. This beautiful, tiny island is arguably the most popular tourist destination for Belitung.
Beautiful Little Island with a Unique Name
When you first set foot on this island which has an area of only 1 hectare, you will be fascinated by the panorama. Stretch of white sand that is so contrast with the blue sea water makes the eyes will not be bored to look at it. Do not forget to also with a collection of giant granite boulders on this island add to the exoticism of Lengkuas Island. The swaying palm on Lengkuas Island also successfully attracts tourists to set foot on this island.
The clear water in the waters of Lengkuas Island will allow you to see the seabed. Even you will be fascinated by the beauty of the coral and also the small fish that swim here and there. Not quite up there, large chunks of granite that lay on the beach will attract you to explore it.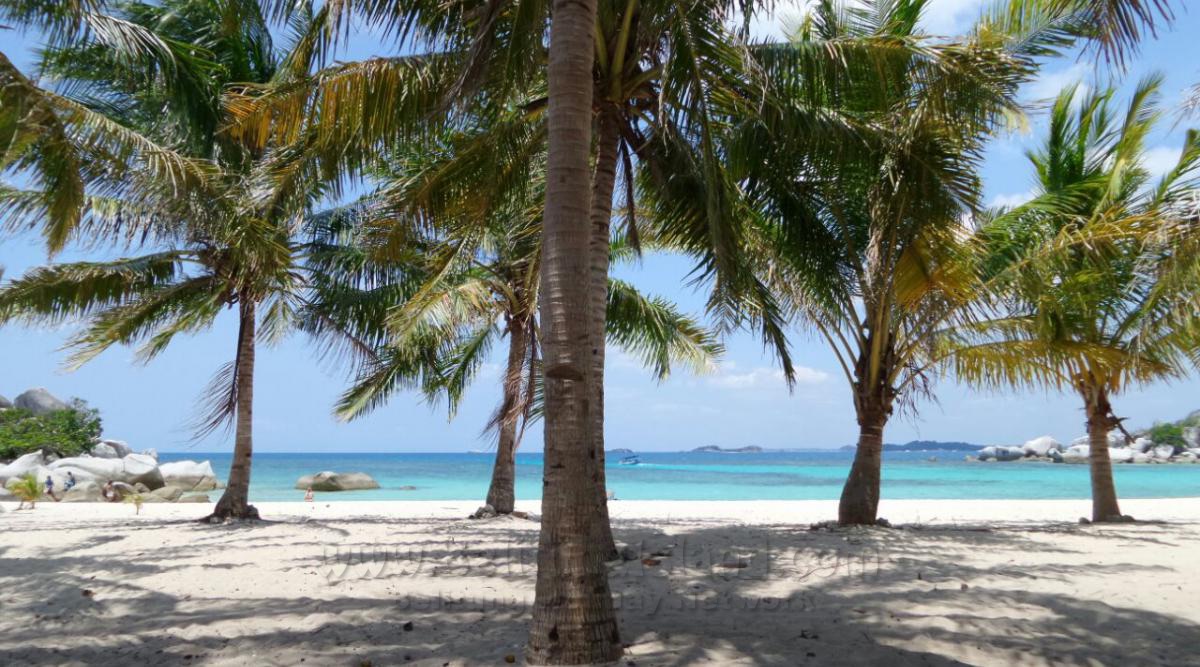 As additional information, maybe some of you are curious why this island is called Lengkuas Island. This name has absolutely nothing to do with the name of the spice used for cooking. That said, the Netherlands used to call this island a lighthouse which has a lighthouse meaning. But because the Indonesian tongue is quite difficult to pronounce words in English, then the lighthouse pronunciation gradually turned into galangal.
Fun Vacation on Lengkuas Island
There are quite a lot of exciting activities you can do on Lengkuas Island. Some of them are as follows:
Enjoy the beauty of the beach in Belitung from the lighthouse
You won't find this excitement in other similar tourist destinations. On Lengkuas Island you will find a lighthouse up to 62 meters long, which was established in 1882, stands firmly in the center of the island. Although since May 2017 visitors are prohibited from climbing or entering the lighthouse. But the good news is that visitors have been able to climb back up the flare tower since June 2017, although visitors can only go up to the 3rd floor. According to the provisions in force, the lighthouse or lighthouse should be sterile from visitors. But considering this lighthouse is not only used as a place to monitor ship traffic in and out of Belitung Island. But also tends to be used as a tourist destination, the government will impose SOPs that must be obeyed by visitors and also the local government as a manager. Total 18 floors in this lighthouse will drain your energy. But calm, because on each floor there is a window that makes you able to enjoy the panorama around. At its peak, you can see the beaches and small islands in the Belitung area very clearly.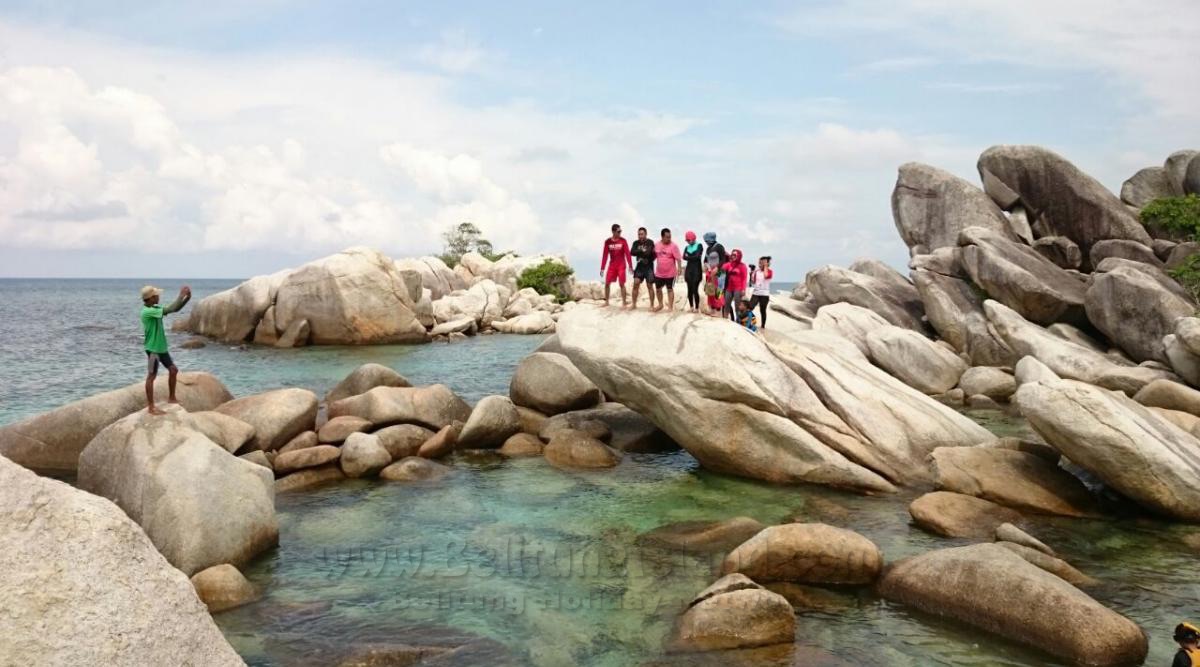 Snorkeling and Swimming
Other exciting activities that you can do while on Lengkuas Island are swimming and snorkeling. Especially for snorkeling, you can bring your own equipment or rent equipment on Lengkuas Island. Clean water conditions and the blue color of the sea water will make swimming and snorkeling activities more enjoyable. Collection of corals that are still young and passing fish around you will make fatigue disappear.
Traveling around Lengkuas Island
Given the area of this island is only about 1 hectare, then you can easily surround this island. In total, you only need about 20 minutes to get around Lengkuas Island. It seems you need more energy to ride the lighthouse, rather than going around the island.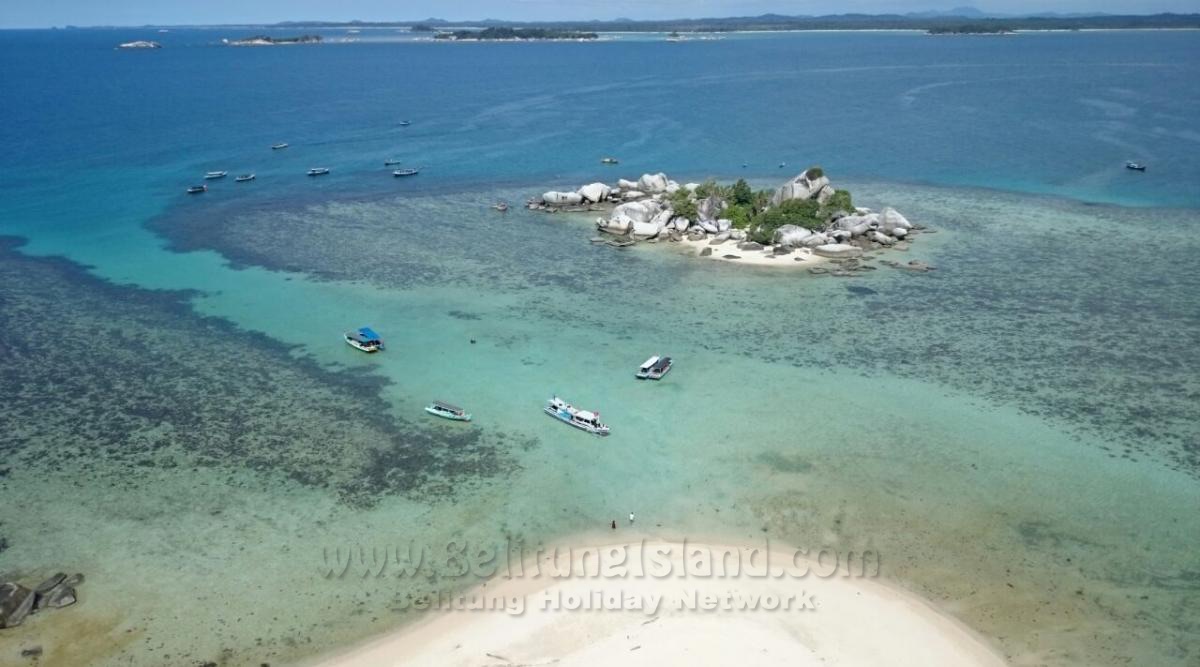 Stay overnight at Lengkuas Island
Another excitement that you can feel when you are in Lengkuas Island is staying overnight. Staying here is not like staying at a hotel or resort but rather tends to the conventional way of setting up a tent. You can take a vacation with friends or loved ones then set up a tent on the beach. This way you will be able to feel the silence and tranquility that is so synonymous with Lengkuas Island. As additional information for those of you who don't want to stay at Lengkuas Island, you can stay at a hotel or inn located around Tanjung Kelayang. But are you willing to let go of the opportunity to be able to stay overnight on this beautiful island?
Fishing
Do you like fishing? Take it easy, because in Lengkuas Island you can still run a hobby that requires this extra patience. You can rent a boat to get to the best fishing spots around Lengkuas Island. In fact, reportedly the best fishing spots in Belitung are around Lengkuas Island. Some types of fish that are hunted by anglers are red snapper and mayong fish.
In addition to the excitement above, there is one thing you should know about Lengkuas Island. On this island there is still no adequate source of clean water. Even to meet the needs of clean water, Lengkuas Island still has to take water from other nearby islands.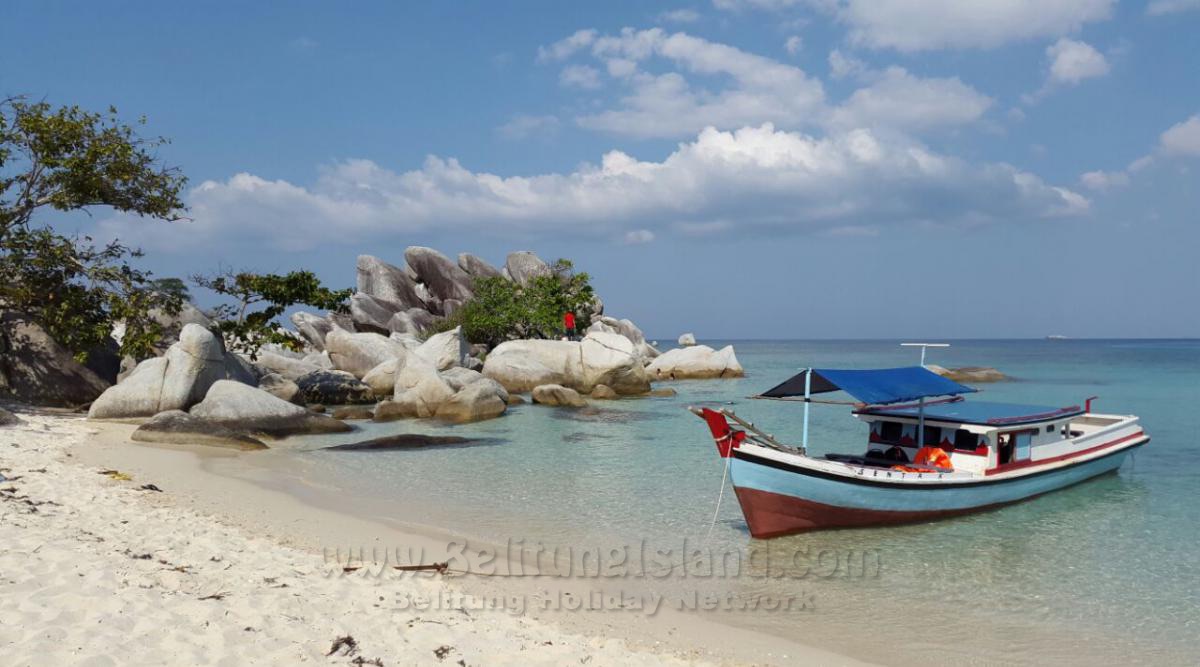 How to get to Lengkuas Island?
Administratively, Lengkuas Island is located in Sijuk District, Belitung Regency. For those of you who want to visit Lengkuas Island, you don't need to worry anymore because there are 2 starting points that you can choose to go to Lengkuas Island. The two points are Tanjung Kelayang and Tanjung Binga. From these two points, you can rent a boat to Lengkuas Island. The total sea journey you have to take is around 25-45 minutes. Although the duration is quite long, but during the trip, you will see the beauty of the Belitung sea and small islands that are traversed. Here are details of the route you can take from these two points:
Tanjung Kelayang Route
If you start the journey from Tanjung Kelayang Village, then you will be able to enjoy the beauty of several islands with beautiful beaches. This route will take you past Sand Island, Babi Island (Kepayang Island), and Pegadoran Island before arriving at Lengkuas Island.
Tanjung Binga route
Then for those of you who start the journey from Tanjung Binga, then you will pass two islands before you can get to Lengkuas Island. The two islands are Lutung Island and Pulau Burung.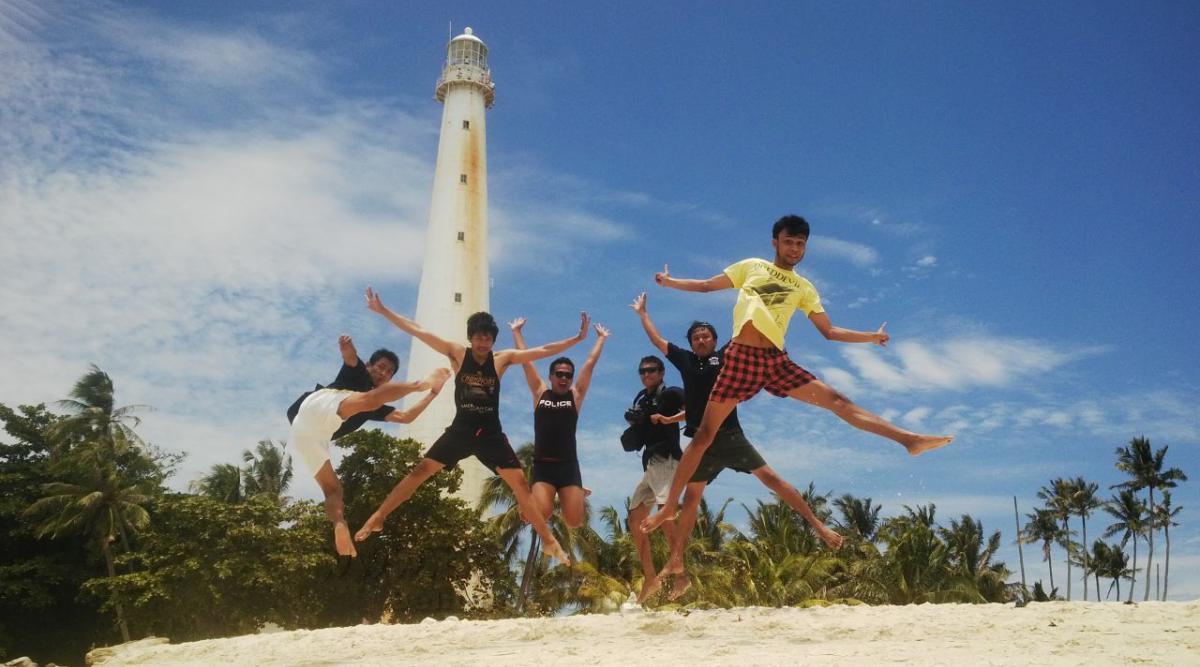 When is the Best Time to Visit Lengkuas Island?
Some tourist destinations have the best time range to visit. This also applies to Lengkuas Island. Considering the island is quite small, weather and climate change can be quite influential. It is better for you to visit this island from March to December. Even though the weather is difficult to predict at the moment, visiting Lengkuas Island during the dry season is the best choice.
When entering the dry season, you will not be faced with high tides or strong sea winds. So your vacation will feel more fun right? Have a good vacation.