Located in Belitung, there is an area called Sijuk that can be visited. In the sub-district which consists of 9 villages itself, we can enjoy tourism with more satisfaction. The reason is that in the region which is in the North of Belitung, there are many tourism potentials that we can explore. In addition to beautiful and beautiful beach tourism, in Sijuk District, we can also enjoy other kinds of tourism. Now here are some tours in Sijuk District that will complement your tour in Belitung.
1. Tanjung Tinggi Beach

http://www.belitungisland.com
First, tourism in Sijuk District that will complete a vacation in Belitung is Tanjung Tinggi Beach. This destination is no longer something strange in Belitung. The reason is that Tanjung Tinggi Beach has a very popular name both in Belitung and also in Bangka-Belitung Province. The popularity of this beach itself is due to the presentation of beautiful natural scenery consisting of clean white sand and clear sea water. Even the water clarity at Tanjung Tinggi Beach is the clearest compared to other beaches. From the clarity of the water at Tanjung Tinggi Beach, you can swim freely and satisfied. When swimming, you only need to be aware of the jellyfish attacks that sometimes come. Another dish on the beach which was used as a place to shoot the film "Laskar Pelangi" and "The Dreamer" is a beautiful sunset in the afternoon. And one more dish at Tanjung Tinggi Beach which is the main and most charming dish is the presence of granite rocks of various sizes, including large or giant sized houses. Granite rocks in Tanjung Tinggi Beach are considered the most numerous compared to other beaches in Belitung. With a variety of interesting treats, it certainly makes the beach which is 31 km to the north of the City of Tanjung Pandan will make your vacation more enjoyable.
2. Tanjung Kelayang Beach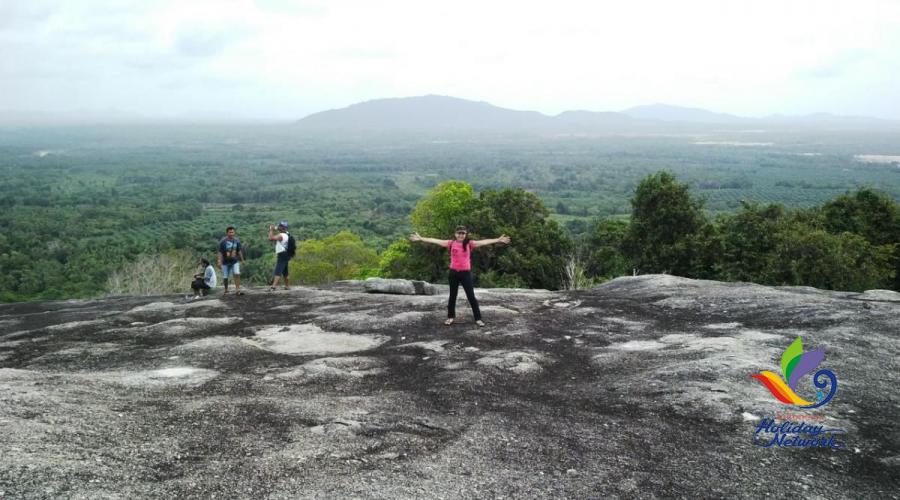 http://www.belitungisland.com
The beach that is no less popular than Tanjung Tinggi Beach in Belitung is Tanjung Kelayang Beach. This beach is called Tanjung Kelayang because it is located on a peninsula and there are granite rocks that are tangible similar to Kelayang birds, one of the many species of birds found in this area. The beach which is also used as the location for filming the film "Laskar Pelangi" also has beautiful treats such as exotic granite rocks, clean white sand and clear sea water. On the beach which has an area of 324.4 hectares, we can also see the view of Batu Garuda Island from a bridge that is located not too far from Tanjung Kelayang Beach. Because it is so beautiful and the great potential of Tanjung Kelayang Beach, in 2011 the government through the Ministry of Tourism then set this beach as a Special Economic Zone (KEK). Not only being a Special Economic Zone (KEK), but the charm of Tanjung Kelayang Beach makes this place later designated as the location of Sail Wakatobi Belitong.
3. Bukit Berahu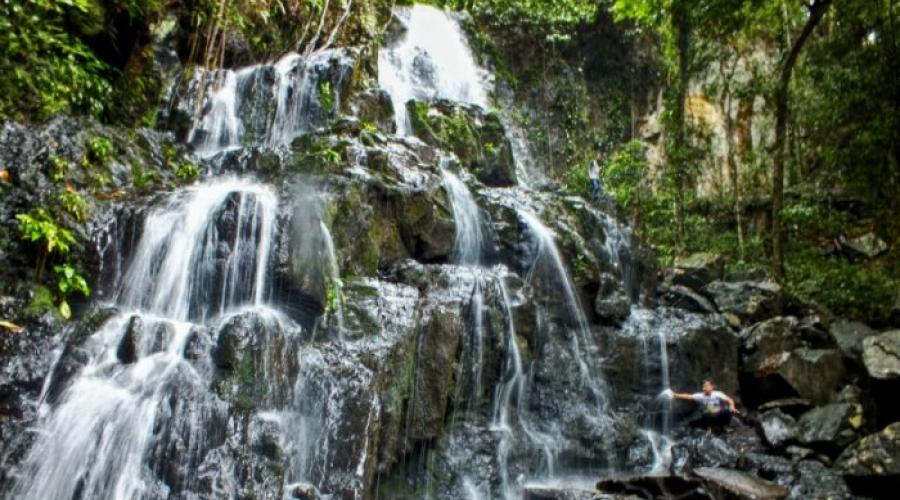 http://www.belitungisland.com
Not only beach tourism that you can enjoy in Sijuk District. But here you can also enjoy other types of tourism, Bukit Berahu. Tours in the village of Tanjung Binga will make your vacation will be satisfying. Because Bukit Berahu presents a complete tour with a variety of treats to be enjoyed. So here you can not only see the beautiful scenery from a height which is a typical dish of hilly tourism. But in Bukit Berahu you will be able to do a variety of other interesting things. Some of the activities in the Berah Hill tour that you can do are exploration and trekking from the top of the hill down. When trekking down there will be some interesting spots that can be found such as hotels on the hill, swimming pool and beautiful garden in the middle of the hill and the beach at the bottom of the hill. Located in the middle of the hill itself you will be able to enjoy views of the beautiful garden and swimming pool and equipped with a gazebo to rest. Meanwhile at the bottom of the hill there is a beach so you will be able to swim and also enjoy the panoramic view of the beach to the maximum. Because in Bukit Berahu Beach there are many interesting treats such as clean white sand, rows of stilt houses, fishing boats in the village of Bugis, as well as a view of a small coral island filled with trees.
4. Mabai Beach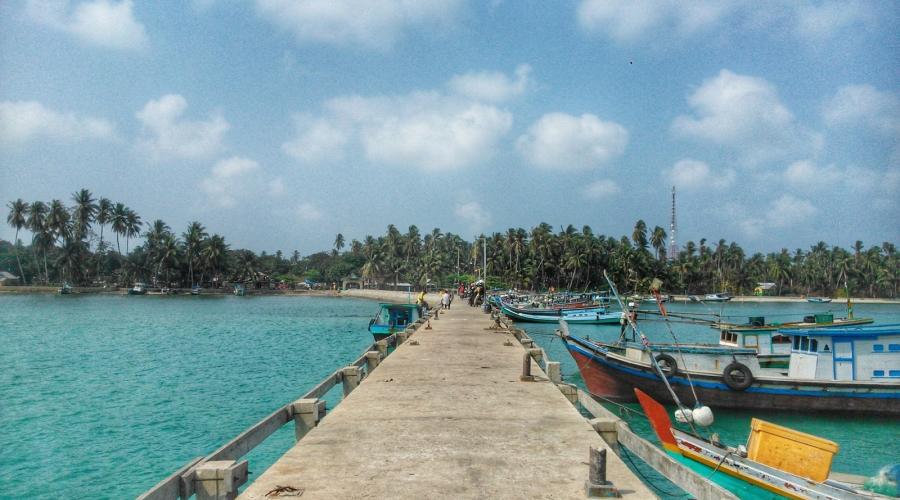 http://www.belitungisland.com
If you want to enjoy a calmer beach atmosphere, then you can come to Mabai Beach, located in Keciput Village, Sijuk District, Belitung Regency. Named Mabai Beach itself because here there is a restaurant that has the name Mabai. So the name Mabai Beach is taken from the name of the restaurant. This beach is known from the restaurant Mabai which is just behind the beach. So those of you who want to enter the beach will inevitably have to pass the Mabai Restaurant first. Located on Mabai Beach, you can enjoy the beach with granite rocks, clean white sand and calm waves. The beach which is not far from Tanjung Tinggi Beach and Tanjung Kelayang Beach itself has a long and wide coastline. One more dish that you can find at Mabai Beach is a peaceful and calm atmosphere. With such calm and peace, anyone who comes here will be able to relax and relax optimally. Relaxing and relaxing activities at Mabai Beach itself are even more optimal with the presence of a breeze that comes from the shady trees around it.
5. Kulong Island Nature Tourism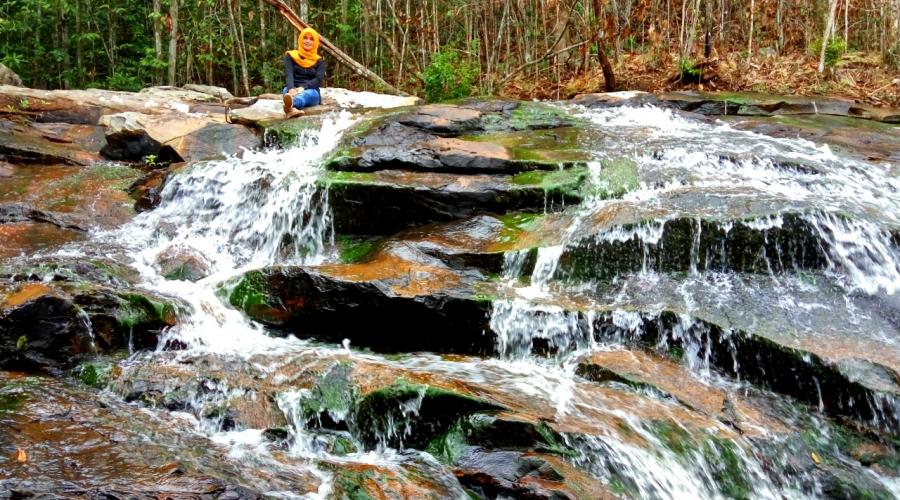 http://www.belitungisland.com
Finally, tours in the Sijuk District that you can go to complete the holiday namely Nature Tourism Kulong Island. The tour, which is located in Air Selumar Village and is 16 km from Tanjungpandan City, is very suitable for you to visit with your family. Because here you and your family will be able to do a variety of exciting and fun things. Some of the activities that you can do in this tour which was opened to the public on July 6, 2016 include bathing and swimming in bathing pools, watching ornamental fish and fishing. In this Kulong Island Nature Tourism you can fish with satisfaction to get several types of catfish, cork fish and tilapia. You can return the catch or bait to the pond or bring it home by paying for it. In addition to bathing and fishing ponds, in Kulong Island Nature Tourism you can also explore several spots such as fish parks, lobster shrimp parks and also culinary places that sell a variety of snacks and food. The first tour on Belitung Island that utilizes the former tin excavation itself can be enjoyed by paying a cheap entry ticket, which is only IDR 10 rupiah.