There is no end to exploring Belitung. There are so many attractions that you must visit from the beach to the exotic islands. Panorama in Belitung will make your Instagram feed more beautiful and cool. But besides the beauty of nature, the fact that culinary in Belitung can shake your tongue you know. Do not believe? Check out the following review.
Belitung Noodle
To Belitung without eating Belitung Noodle? That means you haven't been to Belitung yet. You must taste this culinary when visiting Belitung. You will have no difficulty in finding places to eat that sell this culinary. Belitung Noodle tastes so delicious because of the perfect combination of various ingredients in it. Savory and thick shrimp curry sauce makes anyone unable to turn away. Not to mention the thickness of the yellow noodles combined with bean sprouts, sliced fried tofu, chips and mashed chili Belitung, all of these make your mouth full of saliva.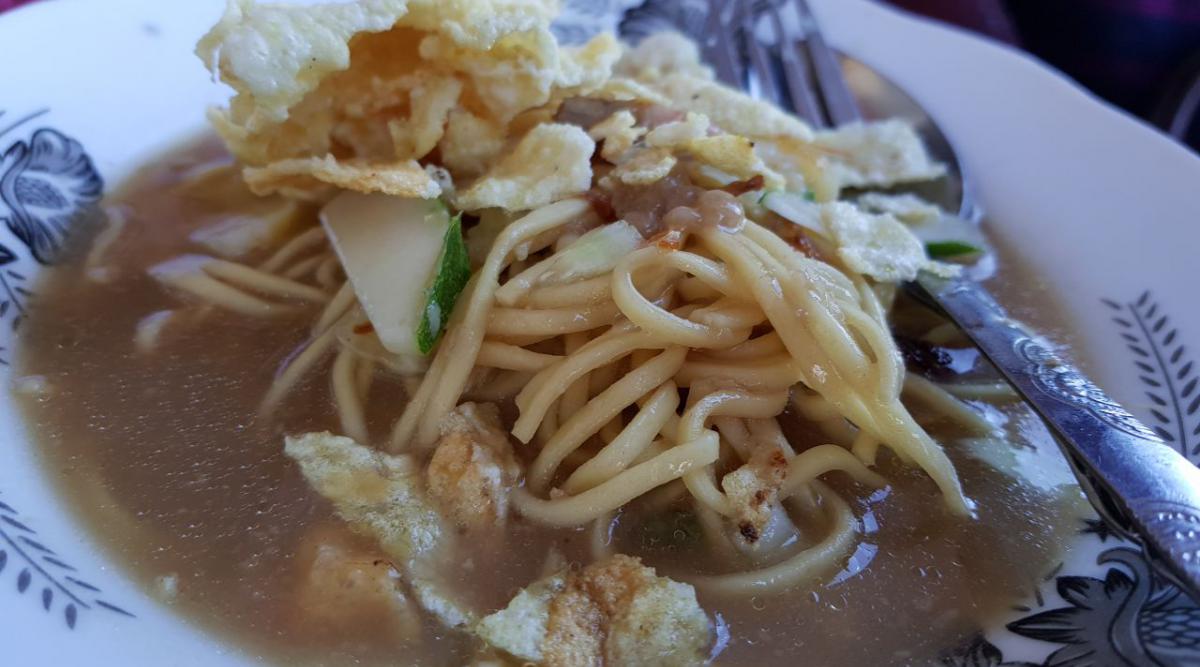 One of the places to eat that sells Belitung Noodle and is often used as a recommendation is Atep Belitung Noodle on Sriwijaya Street, Tanjung Pandan City. This place to eat is popular with tourists. If you have the chance to come to Belitung Mie Atep, then don't hesitate to try the Chicken Team Rice menu too.
Gangan
You are a fish-based culinary lover? If so, then you should try this Gangan. Belltung's special culinary is a special fish soup dish. The delicious secret of Gangan lies in the broth. The combination of pineapple sour taste, spicy yellow sauce and the distinctive taste of turmeric makes Gangan so delicious and fresh when touching your tongue. Spices used for cooking Gangan are turmeric, galangal, lemongrass, candlenut, bay leaves, tamarind, onion, garlic, red chili and cayenne pepper. The types of fish that are often used to make Gangan are ilak fish, red snapper, ketarap and also baronang. The selection of these types of fresh fish contributes to the delicacy of Gangan.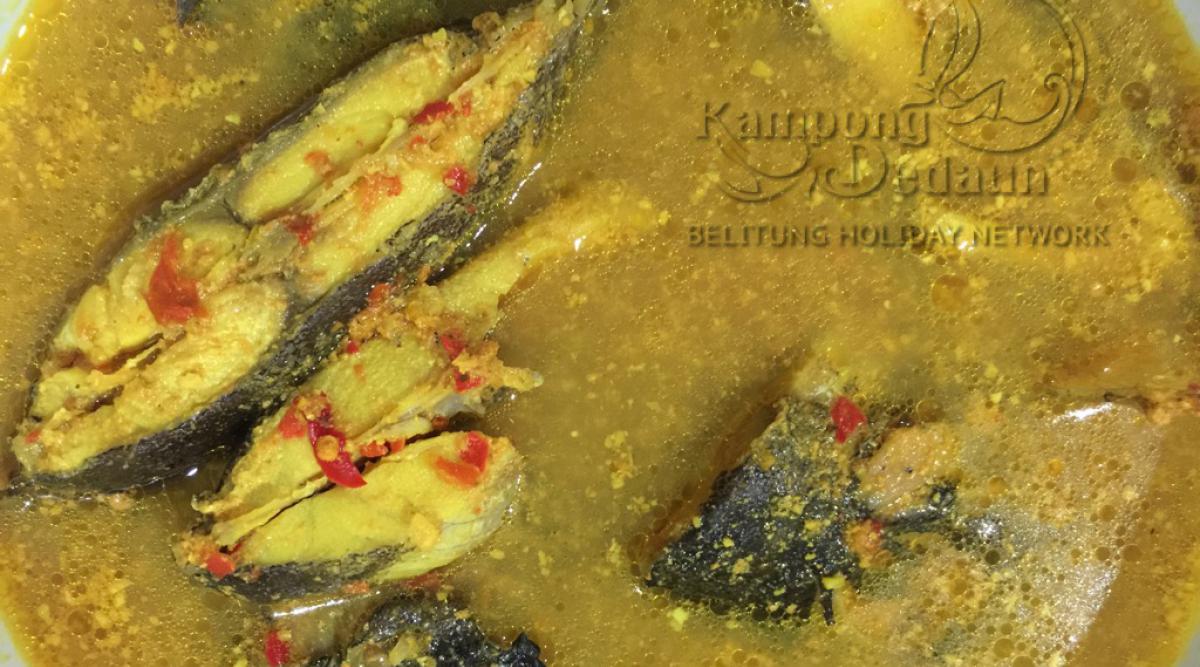 Besides Fish Gangan, it turns out you can also taste Crab Gangan, Spicy Sour Gangan, Salted Fish Gangan, Catfish Gangan and Land Gangan. One of the places to eat that offers Gangan menu and is often recommended is Kampong Dedaun which is located on Jalan Raya Sijuk Tanjung Tinggi, Belitung.
Pais
Belitung's special culinary is a grilled fish dish which is seasoned like gangan. This spice will be added to the fish before baking, so the aroma is so distinctive. Some types of fish commonly used to make Pais are ilak fish and pinch fish. Almost in every seafood restaurant, you can find this special culinary.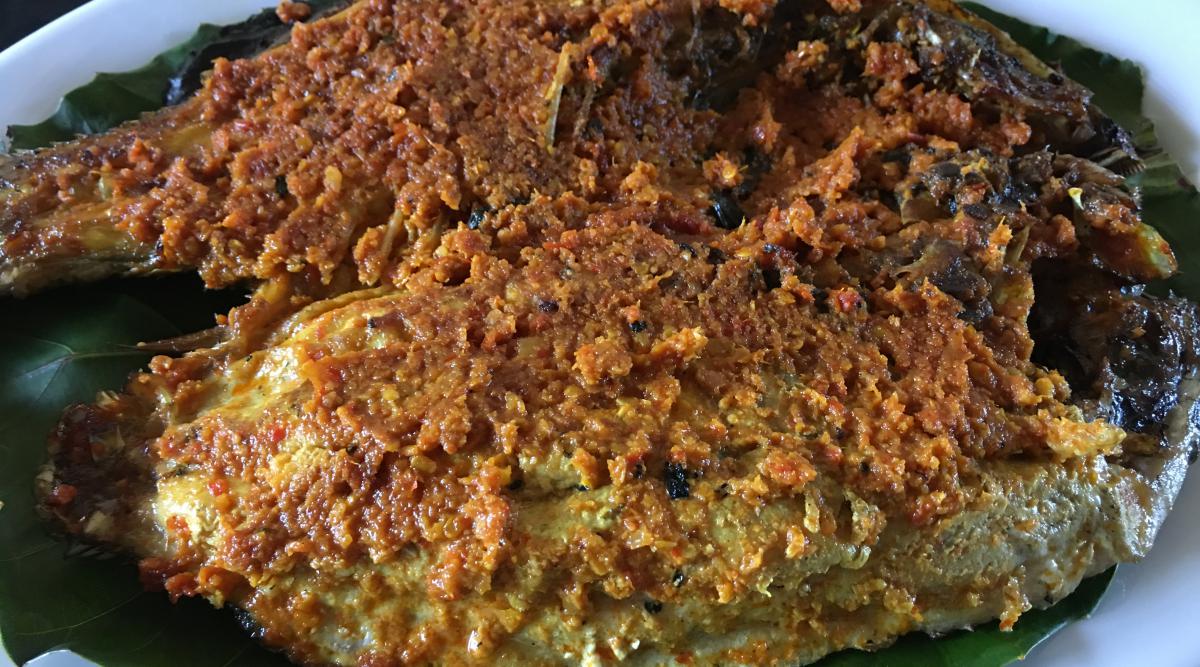 Belitung Coffee
Besides food, Belitung also has a special drink, Belitung Coffee. This coffee has a distinctive taste and aroma. As additional information, the taste of coffee in Belitung Coffee is quite hard so it is suitable for you coffee lovers. You can easily find coffee shops in all corners of Belitung.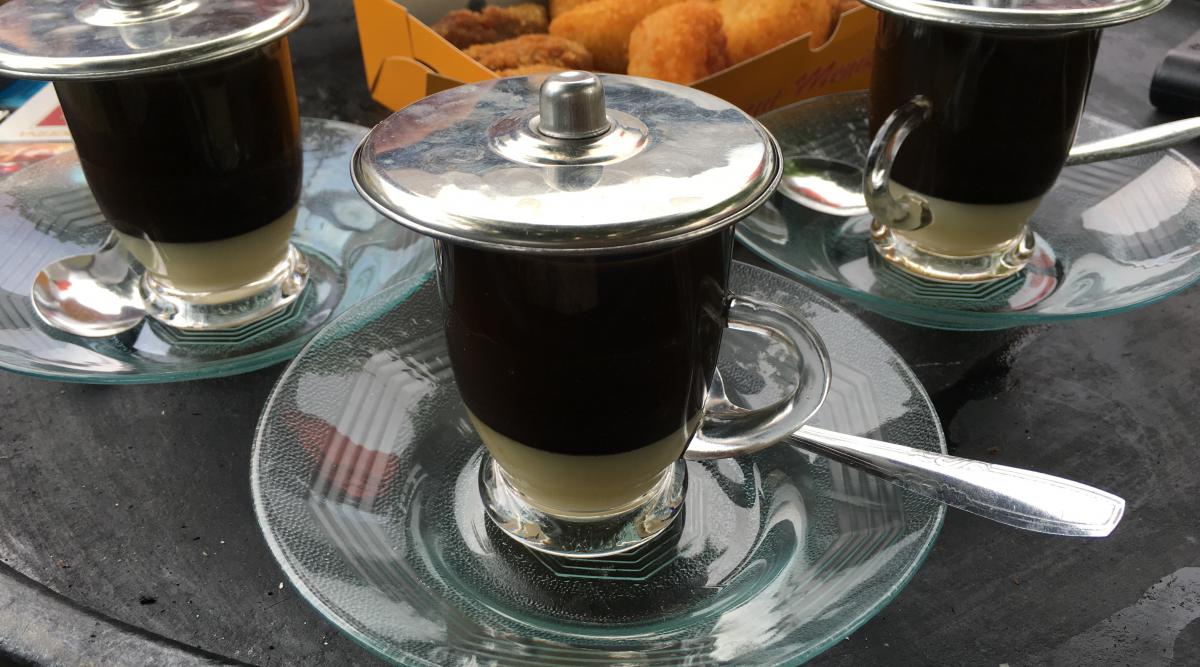 Belitung Coffee is made traditionally. So the water for brewing coffee will be cooked on a charcoal stove so that the aroma is also distinctive. One of the traditional coffee shops that you can visit is Ake Coffee Shop . This stall is located in Tanjung Pandan and is one of the oldest coffee shops here. Even the equipment for making coffee at Ake Coffee Shop still uses equipment from generation to generation. Then there is also the Kuli Butterfly which is located behind the Andrea Hirata Kata Gantong Museum which is often a tourist destination for coffee.
Suto Belitung
This culinary glance is similar to a vegetable diamond, but obviously it feels very different. Suto Belitung will be served with a variety of other ingredients such as rice cake slices, vermicelli noodles, slices of meat and do not forget chips melinjo. Sauce from Suto Belitung is actually more similar to Mie Belitung sauce. This sauce is a mixture of boiled beef iiga curry, coconut milk and sliced meat. One of the recommended places to eat that serves Suto Belitung is Suto Belitung Mak Jana, which is right next to the Ake coffee shop.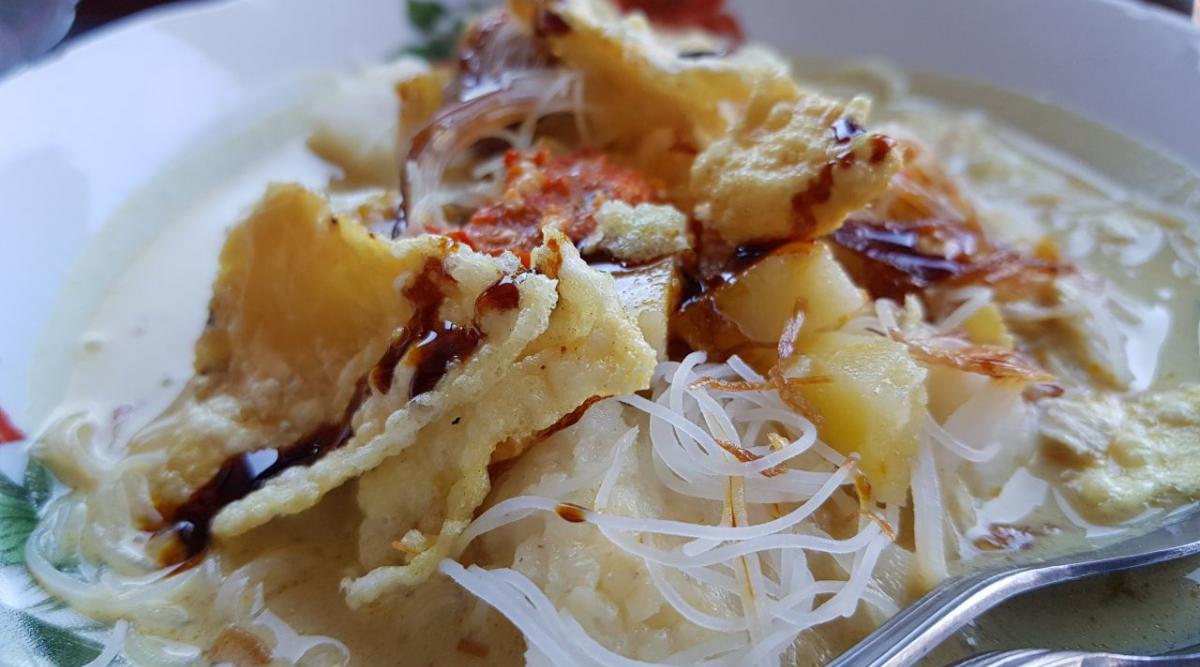 In addition to the 5 culinary above, there are still a number of culinary delights or rather snacks that you can taste in Belitung namely Crab and Keikian. Come on, take your vacation time by tasting Belitung's culinary delights.