Tanjung Pandan as the capital of Belitung Regency certainly has many things to explore. In vacation activities, the City of Tanjung Pandan has some charm that can make the tour experience more memorable. Plus the support of capable city facilities makes vacation activities around Tanjung Pandan City maximum. Well for those of you who are indeed planning a vacation around Tanjung Pandan City, then some of these destinations are worth a visit.
1. Tanjung Pendam Beach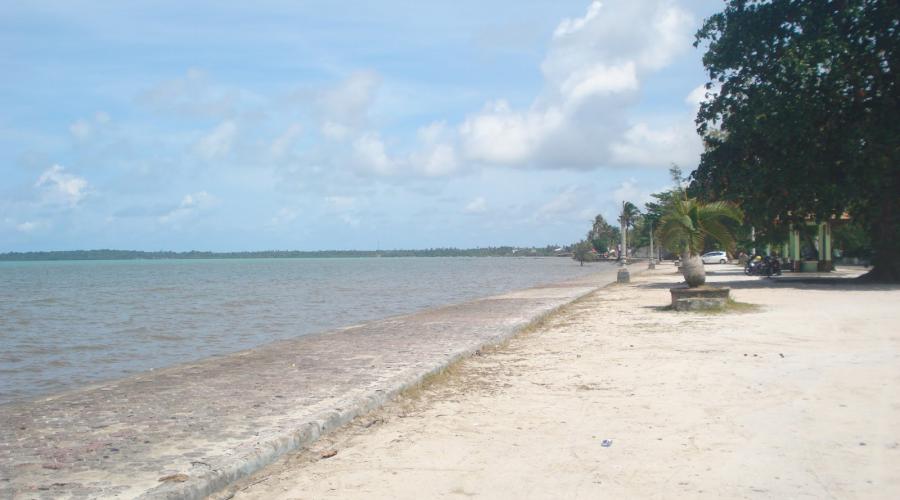 http://lejuuuk.blogspot.co.id
Destinations around the city of Tanjung Pandan first worth visiting is Tanjung Pendam Beach. The beach which is managed by the Belitung Regency Tourism Office is indeed very interesting. This is because there are many charms and treats that can make visitors feel at home for long. Even though it is near the city, it does not necessarily make Tanjung Pendam Beach dirty. This can be seen from the beach environment that is still beautiful and natural. Not only that, the sea water on Tanjung Pendam Beach is also still clear. With the support of waves that are not too large, Tanjung Pendam Beach is also capable to swim. The charm of Tanjung Pendam Beach is more beautiful with the presence of fine white sand around the coast. With the trees around the beach area that presents a gentle breeze also makes Tanjung Pendam Beach very optimal for leisure activities to unwind. Especially if you come here late afternoon, there will be a beautiful sunset dish to watch. Tanjung Pendam Beach facing west indeed makes the sunset that appears here look perfect. Another feature of the beach in Tanjung Pandan City, Sijuk District, Belitung Regency is the presence of several handicraft galleries and art shows. Meanwhile in front of Tanjung Pendam Beach we can see Kalimua Island which is considered as a place to get rid of bad luck. Besides culinary, at Tanjung Pendam Beach you can also shop for souvenirs and some typical Belitung snacks.
2. Jerry's Natural Baths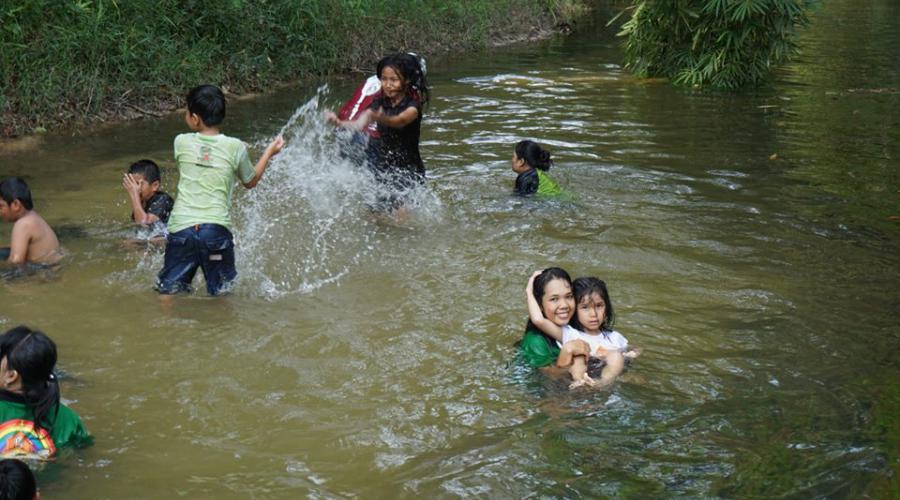 https://web.facebook.com
Located on Jl. Buluh Tumbang, Perawas Village, Tanjung Pandan, Belitung Regency, you can visit an attractive natural bath. Jerry's Natural Baths are not just ordinary baths. Because in this bath you can find rare flora and fauna. Some of the rare animals that are kept here are lukebird, parrots and nasik strait weasels. Meanwhile, for the flora we can see here, they are the keremunting tree, the namnam tree, the eucalyptus tree, the rambai tree and the maja tree. The baths managed by Jerry Uktoselja also present a number of fruiting trees such as sapodilla, rambutan and durian which you can enjoy for free at harvest time. For the baths themselves, here we can bathe and take a bath with a refreshing sensation. This is because Jerry's Natural Bath has clear water from the Bebulak River which is sourced at a spring under the foot of Mount Sharp. The offerings of tourism at Jerry's Natural Baths are even more perfect with parks and environment that are beautiful, shady and soothing.
3. Belitung Kaolin Lake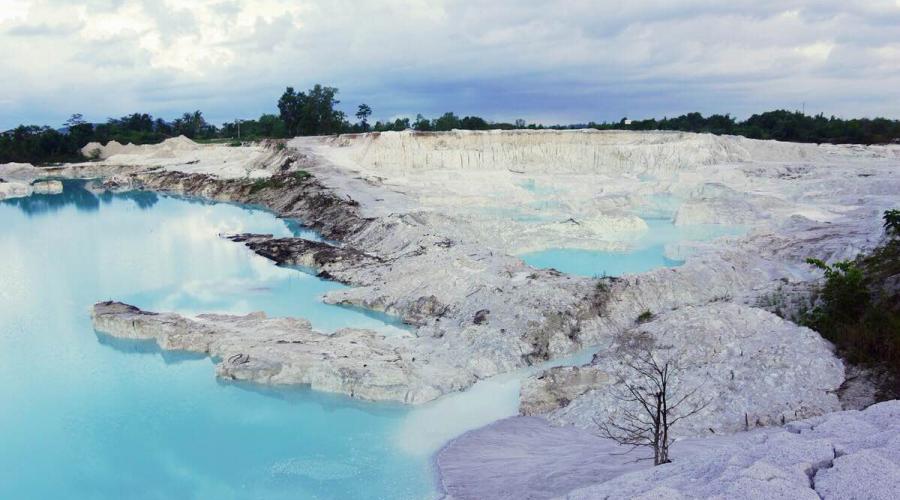 https://ksmtour.com
You are an Instagramable lover, then the destination of Kaolin Belitung Lake will be the right place. The lake that emerged from the former tin mining has always been a destination or photo spot that is hunted by photography lovers. By presenting the charm of a bright blue water lake that contrasts sharply with the white plain, Lake Kaolin is very attractive for cameras. Shots at Kaolin Lake itself are always cool and satisfying. If you've ever been to Ciwidey White Crater, Bandung then the view is almost the same as in Lake Kaolin. But the difference is if in Crater White Ciwidey you will find the smell of sulfur then in Kaolin Lake you will not smell it. From here you can also freely and linger for a tour of Lake Kaolin Belitung. Besides being bright blue, the water on Lake Kaolin is so clear. This is due to the nature of kaolin which is a mineral substance. The nature of kaolin also makes the surrounding soil bright white. As an aluminosilicate mineral substance, Kaolin is an industrial material that is often used for paper products, toothpaste, cosmetics and food. In the middle of Lake Kaolin itself is formed a kind of white island which is also an interesting dish to watch. Interested in coming? Just visit the Belitung Kaolin Lake on Jalan Murai, Air Raya Village, Tanjung Pandan District, Belitung.
4. Tanjung Pandan Museum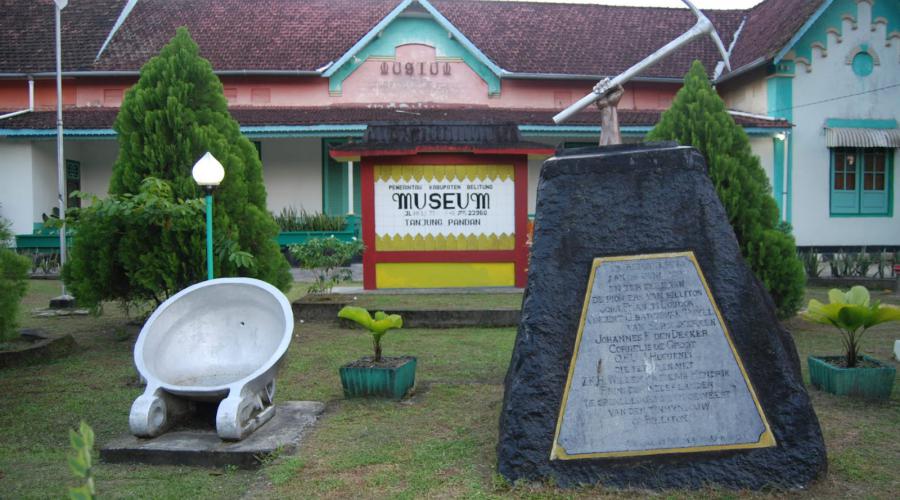 http://yundahamasah.blogspot.co.id
Belitung Island which has a long history of the past will be very interesting to study. Now if you want to learn the historical story of Belitung Island, you can go to the Tanjung Pandan Museum located at Jalan Melati No. 41A, Tanjungpandan City. Here we will be able to get a lot of useful information and insights. In the museum that was once called the Geology Museum, we can find several collections. Some collections at the Tanjung Pandan Museum include pottery from Thailand, old Chinese ceramics of various shapes and ornaments, various rocks and metal ore and so on. The most interesting exhibition space here is a replica of a shipwreck carrying property. From this shipwreck we can also find a treasure search story that is an interesting story that we can hear. When visiting the Tanjung Pandan Museum, you are indeed required to come with a guide. Because if you come alone then you will be confused with the existing collections. In addition to learning the history of Belitung Island at the Tanjung Pandan Museum, you can also see some animals such as Arapaima Fish, crocodiles and others at the mini zoo. In the area behind the museum, we can also find a children's playground (playground).
5. Belitung Traditional House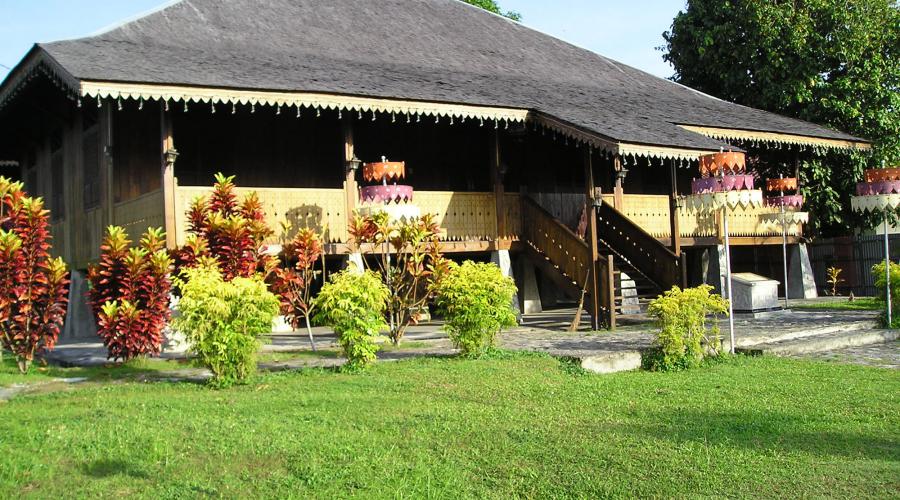 http://www.rumahbelitong.com
Finally, the tour around the City of Tanjung Pandan that you can visit is the Traditional Stage House. The Belitung traditional house called Rumah Panggong or Rumah Gede is indeed very interesting to watch. This is because the Panggong House is a traditional house that is typical of the Belitung people. The traditional house which was established by the local government was built with the aim that the community will know about the Belitung traditional house which is increasingly rare. Belitung traditional house on Jl. Ahmad Yani, Tanjung Pandan or precisely beside the Belitung Regent's Office itself is a Panggong house for a nobleman. The Panggong house, which was founded in 2004, is indeed different from an ordinary summon house. This is because the summon house was inaugurated in 2009 and has a larger room with five rooms. Whereas the call for houses for ordinary people only has four rooms.