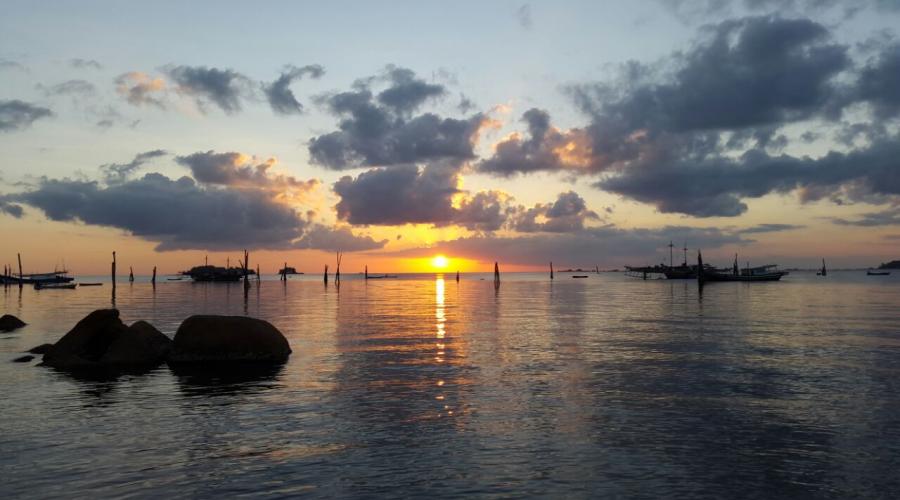 For those of you who want to enjoy a complete tour, the Bukit Berahu destination in Tanjung Binga Village, Sijuk District, Belitung Regency will be the right choice. Bukit Berahu itself is a well-managed tour. From here then you who come, will be able to enjoy a holiday to the optimum. Supported by several complete and qualified facilities, a vacation at Bukit Berahu will surely make you satisfied and impressed. Of course Bukit Berahu does not only have some of the things mentioned earlier. But here you will find a number of other interesting things. Well, here are some interesting things that you can find in Berahu Hill tour.
1. A Hill with a Beautiful View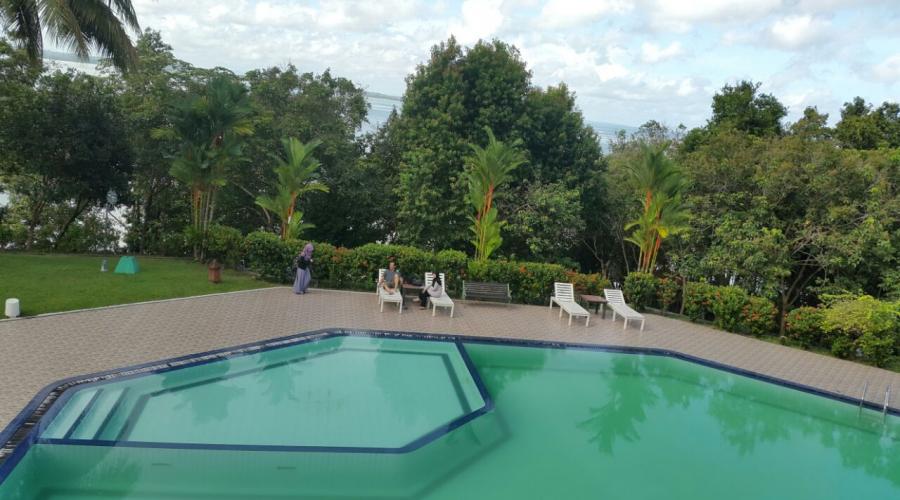 http://www.belitungisland.com
The first dish of the Berah Hill tour is of course the hill itself. Bukit Berahu here itself has beautiful views. Although not as high as the height of Mount Lumut, Mount Kubing or Mount Sharp, but being on Berah Hill will make you also able to enjoy the charming scenery. Some of the sights that we can see in Bukit Berahu include swimming pool views, beach views along with white sand, fishing boats leaning on the beach and small islands. Bukit Berahu itself has a name taken from the name of an upside down boat. This hill is indeed like a boat upside down when viewed from a distance. Interestingly, to get to the top of Bukit Berahu, we don't need to bother. Because for a moment we arrived at the tourist site, we are already at the top of the hill. The best time to enjoy the scenery in Bukit Berahu is in the afternoon. Because at that time there was a view of the sunset on the western horizon that was so beautiful and charming.
2. Beautiful and Clean Beaches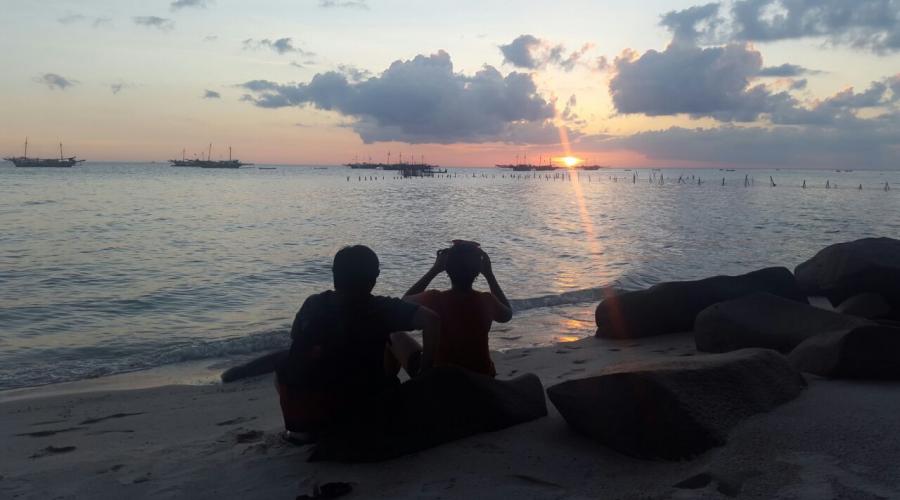 http://www.belitungisland.com
Next, an interesting dish in Bukit Berahu is a beautiful and charming beach. The Bukit Berahu tourist area does present a beach that tourists can enjoy. Because it is located in the Bukit Berahu tourist area, the beach here is called Bukit Berahu Beach. To get to this beach there really is a little struggle to do. Because to go to the beach area you have to go down 96 steps. The beach area at Bukit Berahu tour is indeed below which makes the visitors have to go down the stairs to reach it. But when going down this ladder you don't need to worry about being tired. Because in some travel spots provided a resting place such as a gazebo to rest. Arriving at the beach area, you will be able to enjoy a clean beach dish with clear and clear water. Don't forget the clean white sand that you can enjoy while relaxing or playing with sea water. Being in Bukit Berahu Beach, you who like fishing can also do it in several spots. Another dish that you can enjoy in the beach area is a row of houses on stilts. While relaxing on the beach, you can also see the view of a small coral island filled with trees that are right in front of the beach. Meanwhile on the right side of the beach, you can see several fishing boats in the village of Bugis whose existence is separated by large piles of rocks. In the afternoon, at Bukit Berahu Beach you will be able to enjoy a beautiful sunset dish. While at night, you can enjoy the atmosphere of the stars and the lights of fishing boats that are fishing.
3. Clean Swimming Pool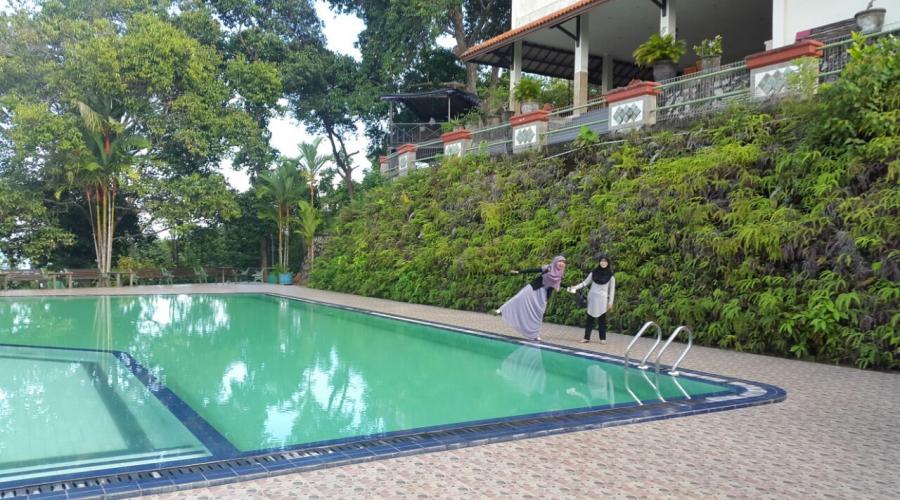 http://www.belitungisland.com
Being in the middle between the hill and the beach, we can also find a clean swimming pool in the tourist area of Bukit Berahu. To enjoy this pool dish you can not use it carelessly. Because this swimming pool is only and specifically intended for hotel guests who stay. Swimming pool in the tourist area of Bukit Berahu itself is fairly qualified. This is because the swimming pool is well managed by the management. In addition to swimming, you can sunbathe while relaxing in the sun loungers. But as mentioned before to enjoy this swimming pool facility, you must be a special guest by staying at the Bukit Berahu hotel.
4. Beautiful and Green Garden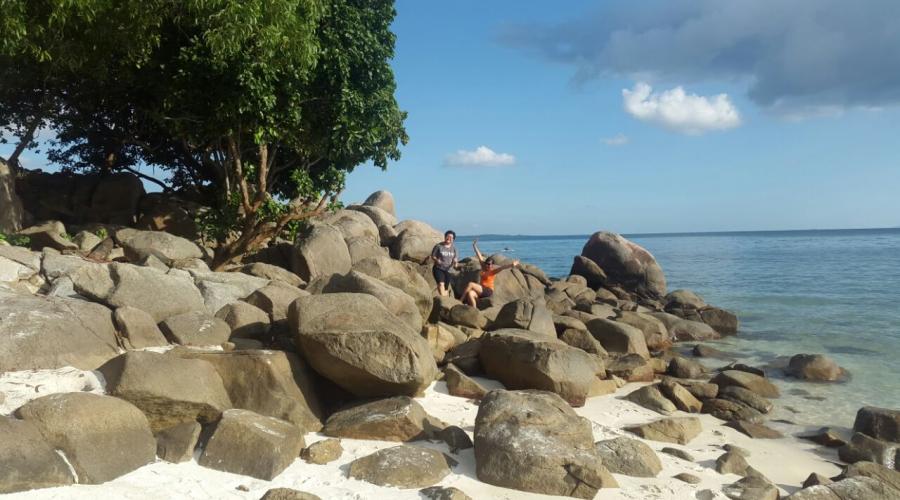 Bukit Berahu
Around the pool, we can also find beautiful gardens, beautiful and green. Parks in the tourist area of Bukit Berahu is indeed very interesting. Because with good management, we can see the unsightly garden. In addition to the beautiful and shady trees, here there are grass that is fairly neat because of the management. In this park area itself we can also find several resting areas such as gazebo and pool view. With the support of some beautiful and shady trees in the park, cool air will appear to make your resting activities more optimal in this area.
5. Culinary Place that Taste Your Taste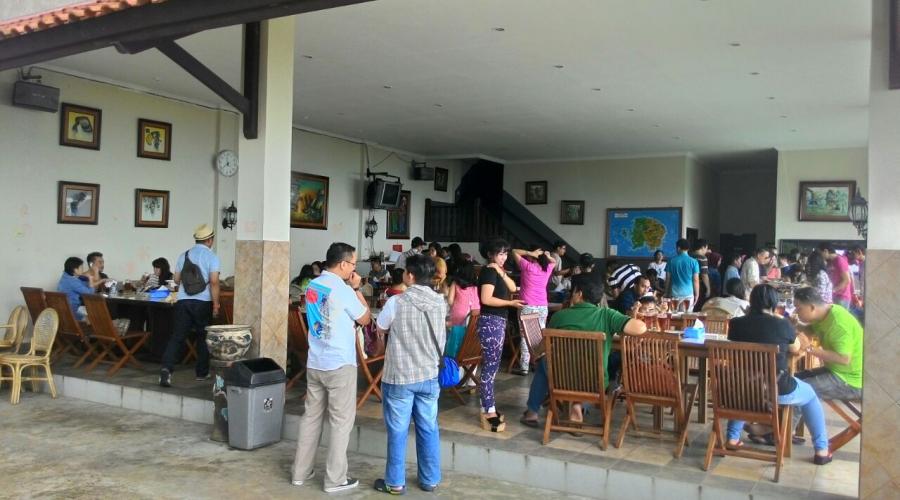 http://www.belitungisland.com
After tired of the activity and stomach growling, then the place to eat or culinary is a choice that will certainly be sought. In this Berah Hill Tourism you don't need to worry when you feel hungry. Because there are several culinary places that you can go to ward off the stomach growling. Not just a place to eat, but here you can also find restaurants and cafes that offer delicious food.
6. Classy Lodging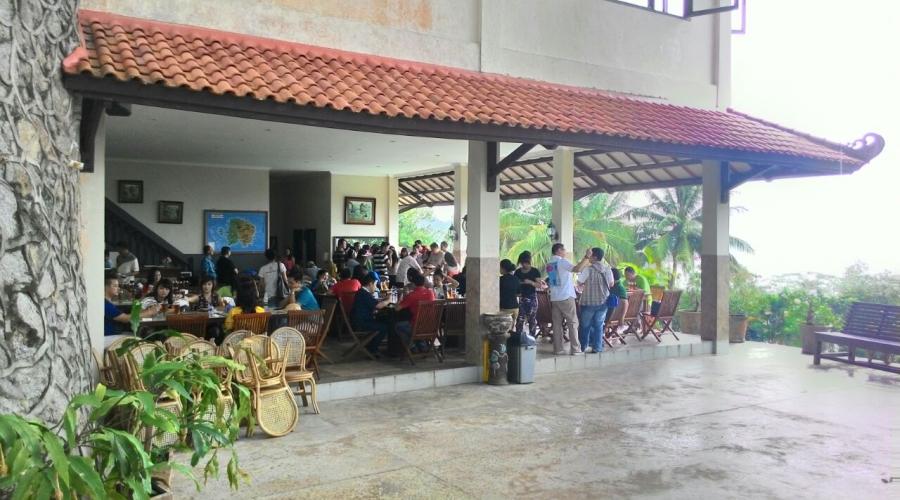 http://www.belitungisland.com
Finally, an interesting dish that you can find in this Bukit Berahu tour is a classy inn or hotel. The hotel at the top of the hill we can meet the first moment we arrive. Bukit Berahu Hotel is indeed the first entrance before we go down to enjoy some other dishes. Hotels in the tourist area itself is fairly qualified because it is well managed. With glass windows along the walls and a small pyramid-shaped terrace, is the hallmark of the hotel here. Once inside the hotel, we can witness professional services from the management. Heading to the top of the hotel, we will find a clear view of the beach and swimming pool. This is because at the top of the hotel filled with glass windows that make the view from the outside clearly visible.
Those are some interesting offerings that you can find in Berahu Hill tour. With some interesting offerings, of course you will be able to travel with a full impression on this Berahu Hill. Interestingly again to be able to enter and enjoy the Bukit Berahu tour, you just don't need to spend your pockets deep. Because, the entrance ticket to the Bukit Berahu tour is only Rp 2,000 / person. With the support of complete facilities such as parking areas, places of worship, places to eat, toilets and lodging here, you will be able to find satisfaction while on vacation here.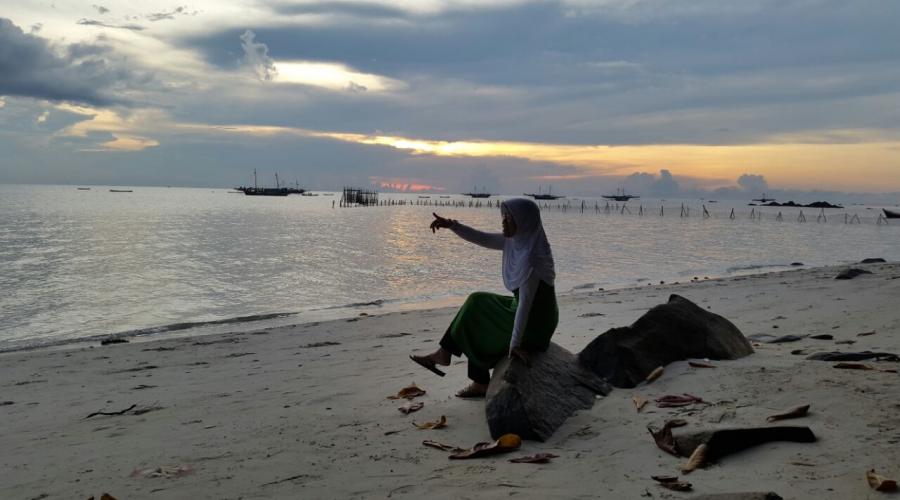 Sunset Beach @ Bukit Berahu