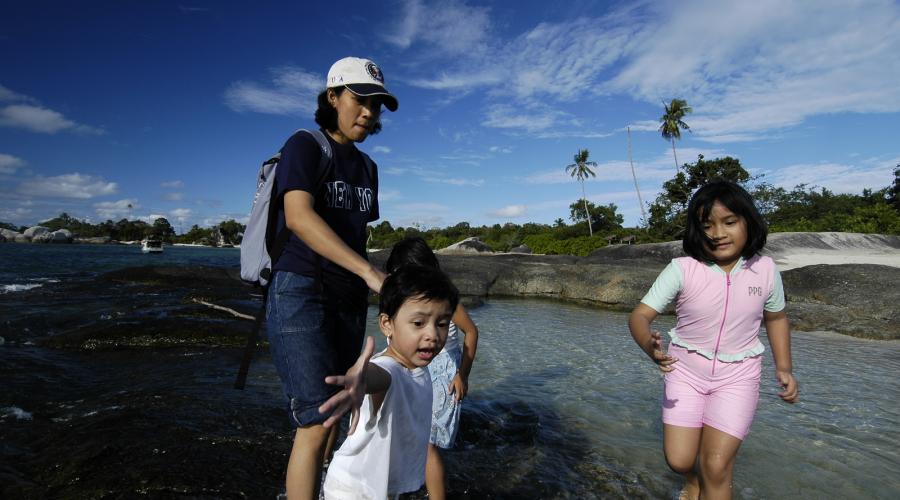 For those of you who are planning a Lebaran holiday in Belitung you certainly don't miss a lot of interesting things there. As an area that continues to develop tourism does make you have to maximize every time while in Belitung. Instead of staying at home or lodging, you who are on Eid holiday in Belitung, need to go to several destinations that will make your Eid holiday more memorable. Especially if you are on a Eid holiday in Belitung with your family. Of course you need to make family members feel happiness by visiting several tourist destinations in Belitung. Well, here are a few lists of vacation spots in Belitung that present fun for families when Eid.
1. Bukit Berahu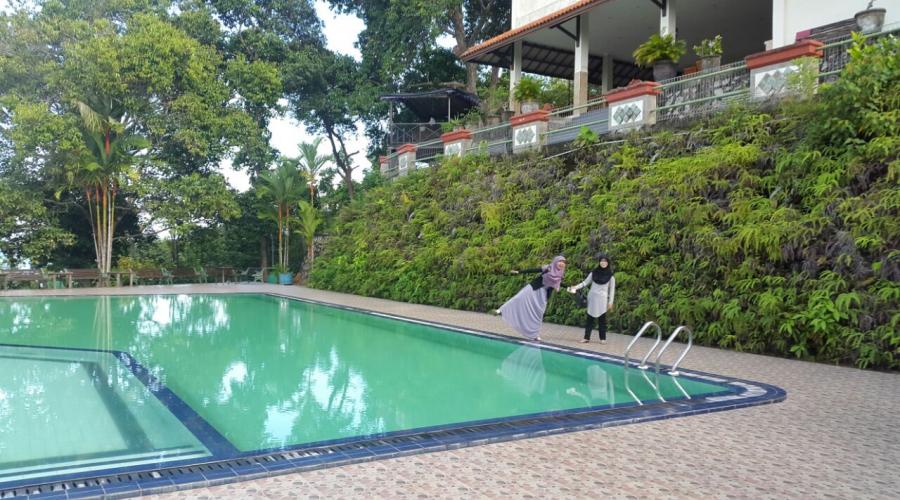 https://belitungisland.com
Eid holiday is fun for families in Belitung is Berahu Hill. Bukit Berahu will indeed be very appropriate for a family vacation because this tourist destination has a complete presentation. In addition to serving the hill as the name implies, here we will also find many offerings such as swimming pools, beautiful gardens, exotic beaches and so forth. On the hill where we first came on our own we will be able to find beautiful views from a height. Then from the hill we can go down to the beautiful pool and garden area. Not satisfied with the two previous dishes, you can go down again down the steps to find an exotic beach called Bukit Berahu Beach. In this Bukit Berahu Beach you and your family can play with clean sea water and clean white sand. Even on this beach you can relax while fishing, watch the fishing boats of the Bugis village or watch the small coral island in front of the beach.
2. Tanjung Pandan Museum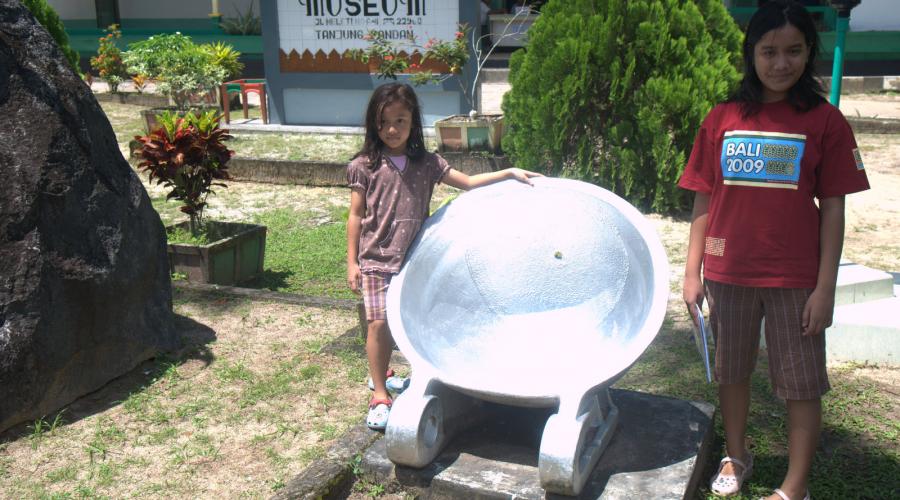 https://belitungisland.com
For those of you who want a family to travel while studying, then visiting the Tanjung Pandan Museum will be the right choice. This is because at the Tanjung Pandan Museum we can find many historic collections on many things including the legendary tin mining in Belitung. Some interesting collections that we can find in the Tanjung Pandan Museum include old Chinese ceramics, Thai pottery, ancient money, ancient sharp weapons and also some rocks and metal ore. One of the most interesting types of rock discoveries that we can find here is the satam stone which is very famous in Belitung. So that you and your family can get more accurate and more knowledge, then you need to hire the services of a guide or tour guide. With this guide, you will get interesting information from the story of a shipwreck replica that seeks and carries treasure. Another interesting story that we can find in the Tanjung Pandan Museum is the legendary history of tin mining in Belitung. For this story we will be supported by museum collections such as dredges and some equipment for mining tin. In addition to learning about history, in the museum located at Jalan Melati No. 41A, Tanjung Pandan City, we can also learn various animals. In this mini zoo area, we can find several collections of animals such as Arapaima Fish, crocodiles and others.
3. Gurok Beraye Waterfall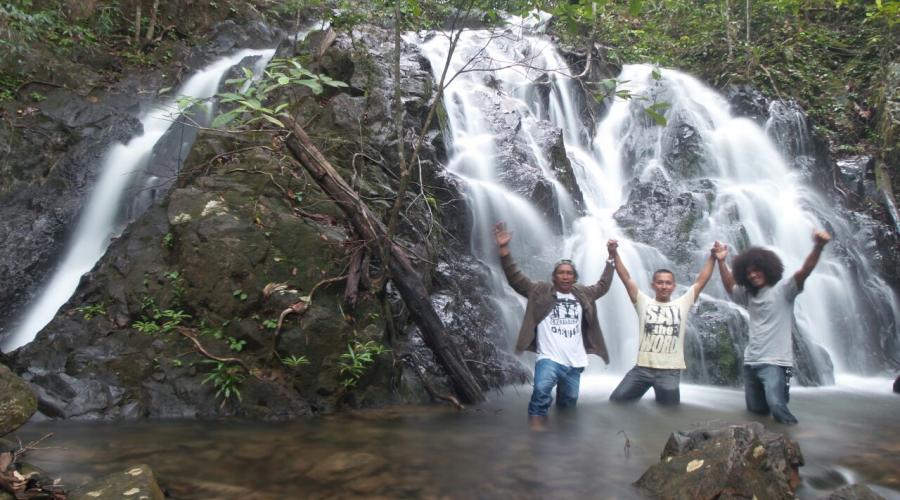 https://belitungisland.com
Do you want to get tired quickly? Just come to Gurok Beraye Waterfall which is located in Air Pegantung Hamlet, Kacang Botor Village, Badau District, Belitung Regency. In Gurok Beraye Waterfall the atmosphere for relaxing and relaxation is indeed very supportive. This is because of the support of the natural atmosphere that is so beautiful and calm. Besides enjoying the beautiful nature, at Gurok Beraye Waterfall we can also take a bath and swim in a waterfall pool with an incomparable sensation. This is because the waters in Gurok Beraye Waterfall are very clear so that the bottom of the pond can be seen easily. From the clarity of the water you can also make an underwater selfie with optimal at Gurok Beraye Waterfall. With all the things that are presented by the Guray Beraye Waterfall, all the boredom and fatigue that you have will immediately disappear.
4. Batu Mentas Baths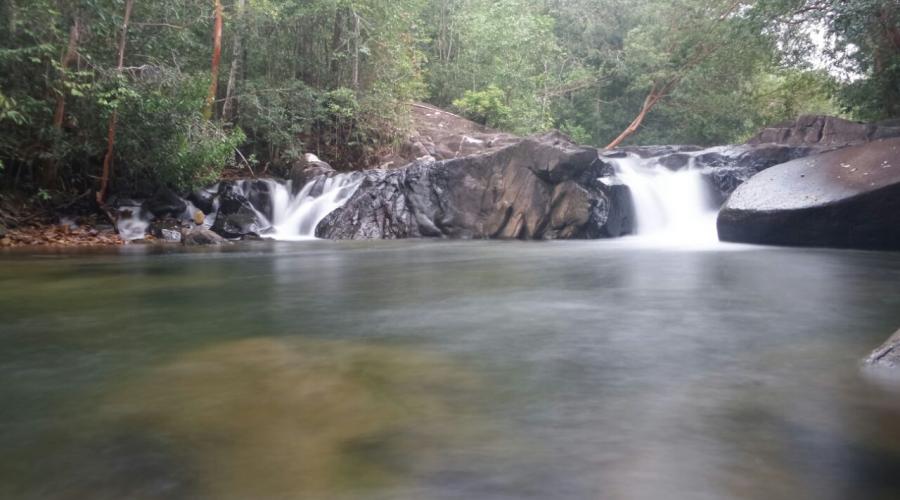 https://belitungisland.com
Furthermore, an exciting vacation spot in Belitung for you and your family that is interesting to visit during the Eid holiday is Batu Mentas Bath. Has a concept that is almost the same as Berah Hill, here we can find a complex and complete tourist area. So in addition to bathing tours in accordance with its name, in this Batu Mentas Bath we can also find a wealth of flora and fauna. Batu Mentas Bath indeed carries the concept of conservation tourism where here we will find an effort to preserve some rare flora and fauna. Some of the flora preserved here include Sisilan, Rukam, Nibong Palay, Pelawan, Simpor Pria, and so forth. Meanwhile, the fauna that are preserved here are the Siaw, the Squirrel Kelaras, the Tarsius Bancanus Saltator, the Deer and the Horn. From the existence of some of these flora and fauna, you and your family can travel with satisfaction because there is a lot of knowledge that can be obtained. For those of you who want to play water in the Batu Mentas Baths themselves, there will be a deep impression to be had. This is because here we will feel a refreshing sensation of bathing and swimming because of the clear and clean water coming from the foot of Mount Sharp. Do not forget that there are also outbound activities that you can do with your family in the bathing tour in Kelekak Datuk Village, Badau District, West Belitung.
5. Tanjung Tinggi Beach

https://belitungisland.com
Finally, a vacation spot in Belitung that presents excitement for families during Eid is Tanjung Tinggi Beach. This one beach is indeed without doubt its beauty. Because there we will find natural landscapes that spoil the eyes. One of the most interesting dishes here, of course, is the expanse of granite rocks of various sizes spread over an area of 80 hectares. This expanse of granite rocks later became the hallmark of Tanjung Tinggi Beach. But not only granite rocks of various sizes will amaze you and your family. But here you and your family can also find clear waters and exotic white sand beaches. With the state of the waters and white sand like this of course you and your family will be very satisfied playing around there. Don't forget also the captivating evening view in the form of a beautiful sunset on the western horizon. With everything that is presented by Tanjung Tinggi Beach, it is no doubt that this area was chosen as the location for the phenomenal Laskar Pelangi film. From the stipulation of Tanjung Tinggi Beach as the location for the film Laskar Pelangi, the beach located in Sijuk Subdistrict, Belitung Regency, Bangka Belitung also got the nickname Laskar Pelangi Beach.