Vacation to Belitung, of course the beach is the main destination chosen by tourists. No less with Bali, Belitung beach tourism is very beautiful and exotic. Uniquely in Belitung, you can find granite rocky beaches. Believe me, the beautiful granite rock beach tourism objects in Belitung Island are very suitable for filling your Instagram feed.
Tanjung Tinggi Beach
The most beautiful granite rocky beach predicate in Belitung might be suitable for pinning on Tanjung Tinggi Beach. The beach which is used as one of the shooting locations for the Laskar Pelangi film is located in Sijuk District, Belitung Regency. Panoramic beach in the form of a small bay and has a length of more than 1 km is very beautiful. The combination of clean white sand, super clear turquoise blue sea water and a stretch of granite rocks makes Tanjung Tinggi Beach very instagram-able. You can reach this beach from the City of Tanjung Pandan by traveling as far as 30 km. Besides enjoying exotic panoramas, you can also do various activities such as snorkeling, diving, sunbathing, swimming, fishing, jetski, and also canoeing or riding a rubber boat.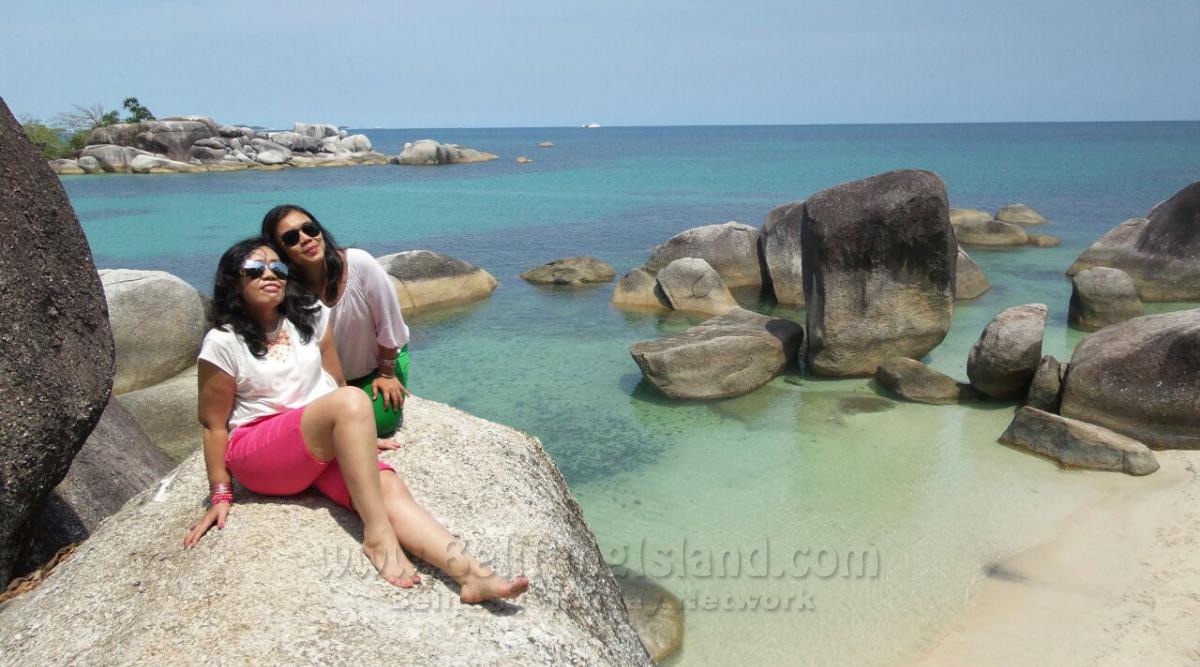 Bukit Batu Beach
One of the granite rock beaches that are no less beautiful is located in Burung Mandi Village, Damar District. East Belitung Regency. If you have ever visited Burung Mandi Beach, then you will have no trouble finding Bukit Batu Beach. This is because, the two beautiful beaches are located side by side. The two beaches are connected by a path in the middle of the forest which is quite easy to access.
Bukit Batu Beach is arguably unique because it is divided into two parts. The first part is a white sandy beach and the second part is a granite rocky beach with a fairly large boulder. The facilities on this beach are fairly complete, and the good news is that you can find turtles that are laying eggs if you are lucky. Complete your holiday at Bukit Batu Beach with white sand, granite and turtles lay eggs. What are you waiting for, pack your suitcase and try to set foot on this beach.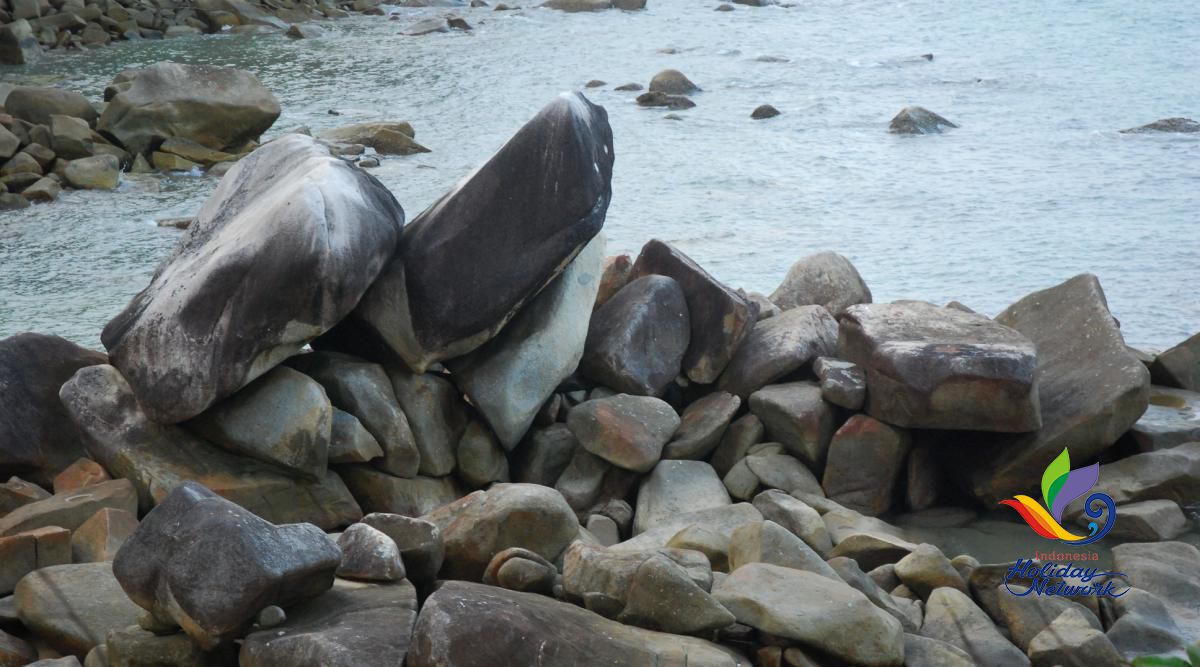 Punai Beach
The fifth granite rock beach that you must visit while on holiday in Belitung is Punai Beach. The location of the beach which is located in the village of Tanjung Kelumpang, Simpang Pasak District, East Belitung Regency is arguably quite far away. This is because you have to travel a distance of about 99 km from downtown Tanjung Pandan to get to this beautiful beach. From the name, it can be seen that the name of this beach is inspired by the many pigeons that live in this area. The combination of white sand and granite rocks of various sizes makes the panorama of Punai Beach so enchanting. Punai Beach is included in the category of gentle contoured beaches and has calm waves. When the water conditions are receding, then you can visit Punai Island which is a small island where the flock of birds is located not far from this beach.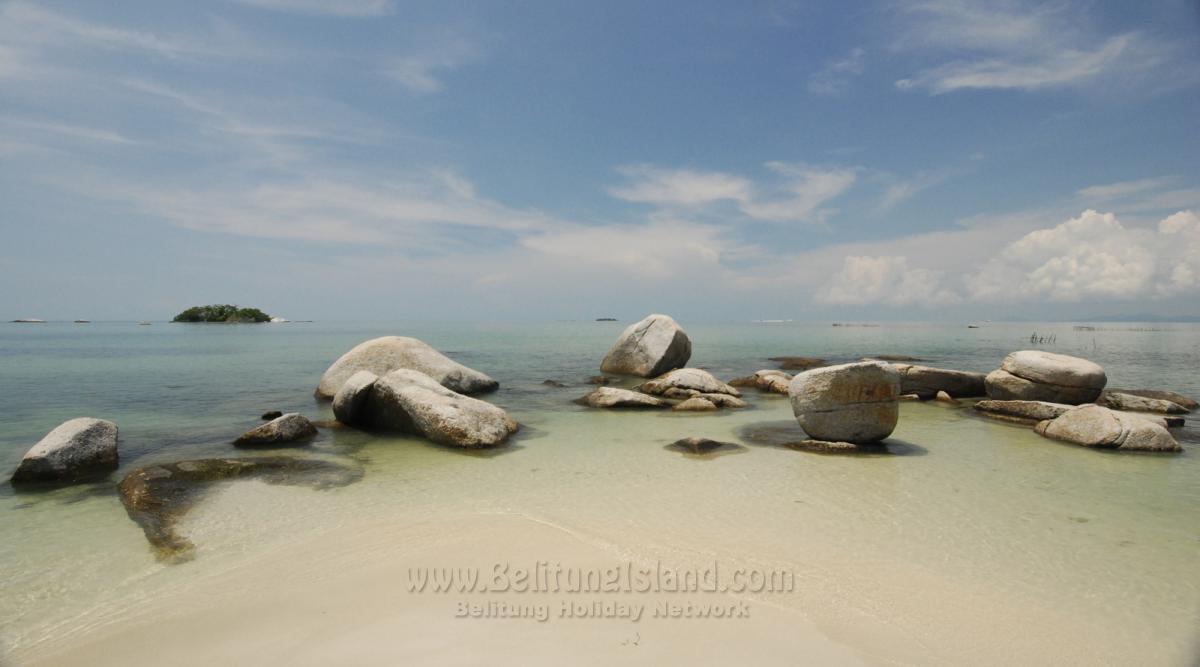 Tanjung Kelayang Beach
If you are a Laskar Pelangi film lover, then you must visit another granite rocky beach in Belitung, Tanjung Kelayang Beach. This beach is located in the north of Belitung Island and is about 27 km from the center of Tanjung Pandan city. Panorama at Tanjung Kelayang Beach is very unique and exotic because there are clusters of granite in various sizes and shapes. Even in the middle of the ocean, you can see two stones that look like giant turtles and large birds. In addition to its granite charm, Tanjung Kelayang Beach is also known as one of the best spots to enjoy the sunset.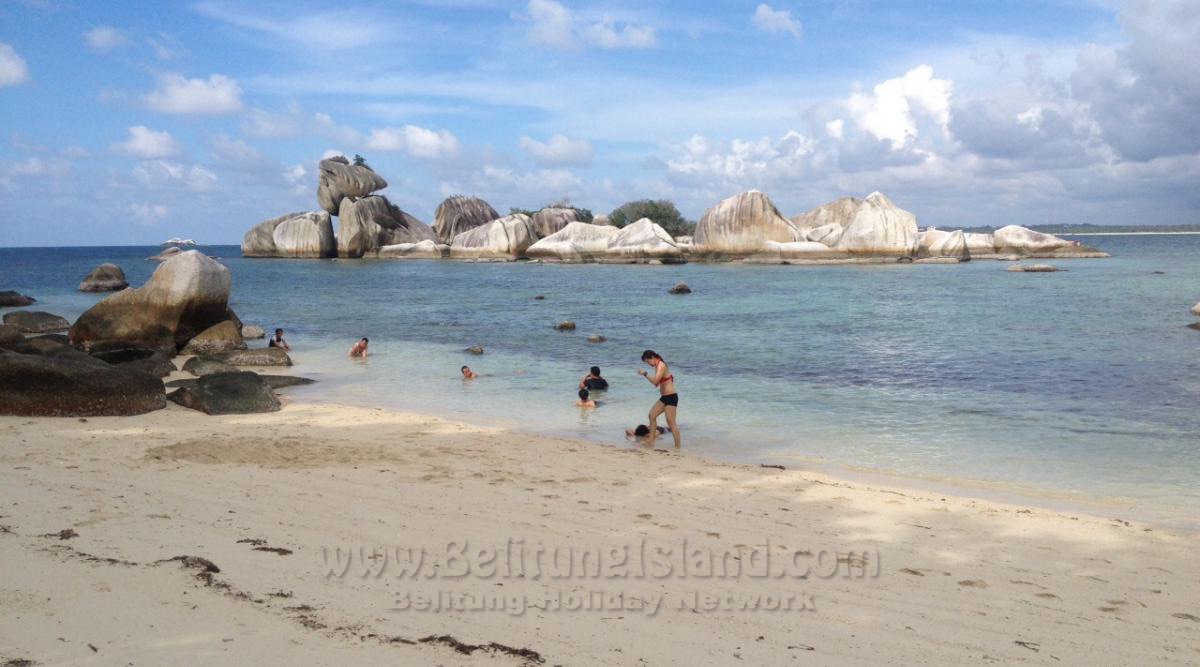 Penyabong Beach
Another exotic and beautiful granite rocky beach in Belitung is Penyabong Beach. In addition to Penyabong Beach, people also often refer to this beach as Batu Lubang Beach because its location is located in Batu Lubang Hamlet, Padang Kandis Village, Membalong District, Belitung Regency. To get to this beach, you have to travel as far as 56 km from the city of Tanjung Pandan. Uniquely, from a distance you like seeing the pier on this beach. In fact, this pier is actually a large granite rock that extends and connects to each other. These rocks jutting toward the sea so it looks like a natural pier. In addition, clear waters and calm waves make this place suitable for swimming activities.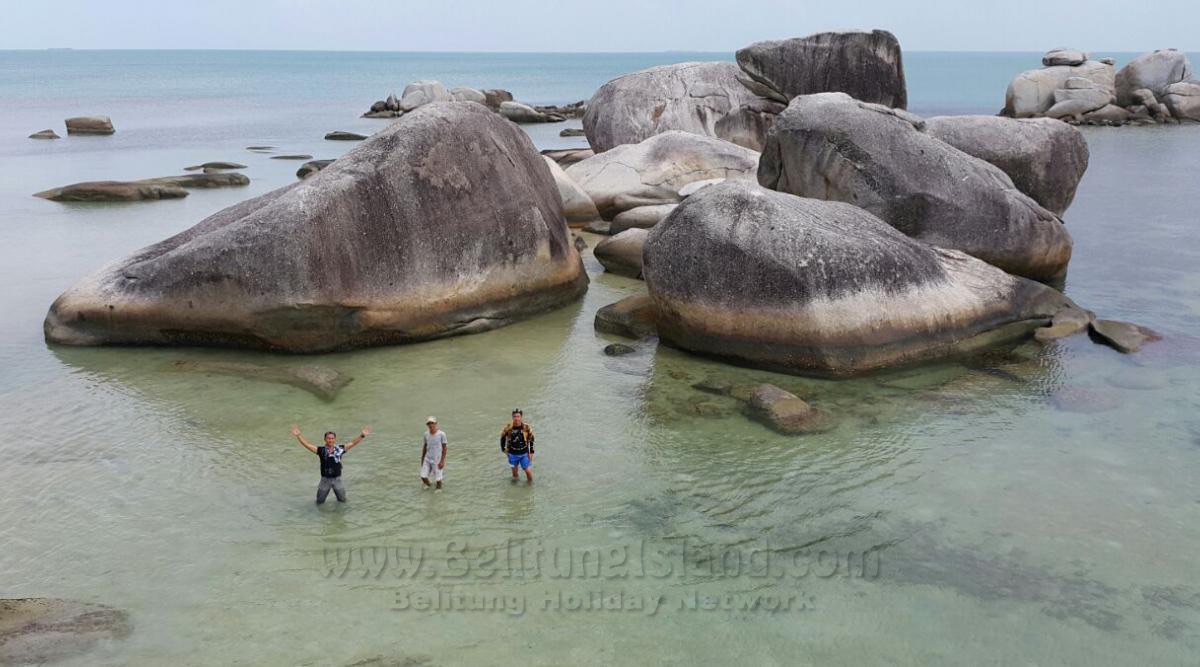 Batu Bedil Beach
The next granite rock beach in Belitung that you must visit is Batu Bedil Beach, located in Sungai Padang village, Sijuk District, Belitung. This beach is directly opposite the Limau Seri Island, which are two islands connected by a sand bridge. Access to this beach is quite difficult and hopefully the government will immediately take action so that Batu Bedil Beach will be more crowded. Bedrock is a unique name, right? This beach is called Batu Bedil Beach, not without reason. There are two reasons behind this unique name. First, there are 3 parallel granite clusters, each separated by the sea so that it resembles a cannon formation.
Then the second reason, during high tide conditions, you can hear sounds that resemble gunfire. This sound comes from two holes in granite. In addition there are reportedly several stones that will sound when struck. Apart from the uniqueness of this name, the clear waters make Batu Bedil Beach have a snorkeling spot and you should try snorkeling in Batu Bedil Beach. For additional information, local residents built a temporary bridge that was installed leading to the 3 large rock clusters on this beach. So, if you go there and the bridge is still there then also make sure to try taking photos of this large granite cluster.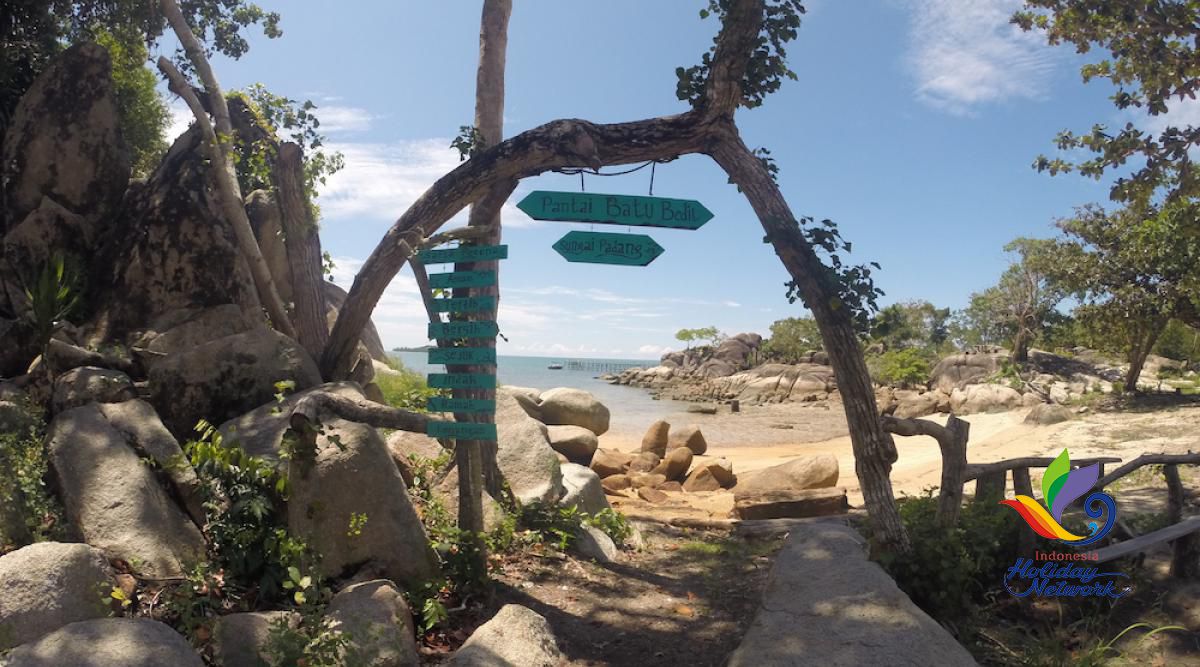 Mega Mendung Beach
This granite rocky beach is located in the village of Tanjung Kiras, Membalong, South Belitung. For information, Mega Mendung Beach is located between Batu Lubang Beach and Gembira Bay. So before going to this beach, you can also visit the two tourist attractions to explore the beauty of Belitung. On the way to Mega Mendung Beach, you will pass Batu Beginde which is a large granite stone at the top of the hill. The distance between Batu Beginde and Mega Mendung Beach is around 3 km. Then, to reach Mega Mendung Beach, you must pass through the forest. Uniquely when it will reach the shoreline, you must go down the stairs with a height of about 1.5 meters. This could happen because Mega Mendung Beach is located on the edge of the high land. Arriving at the beach, your fatigue will disappear because of the charm of the inevitable beauty. Stretch of white sand, exotic granite rocks of various sizes and crystal clear water make this beach a must-visit.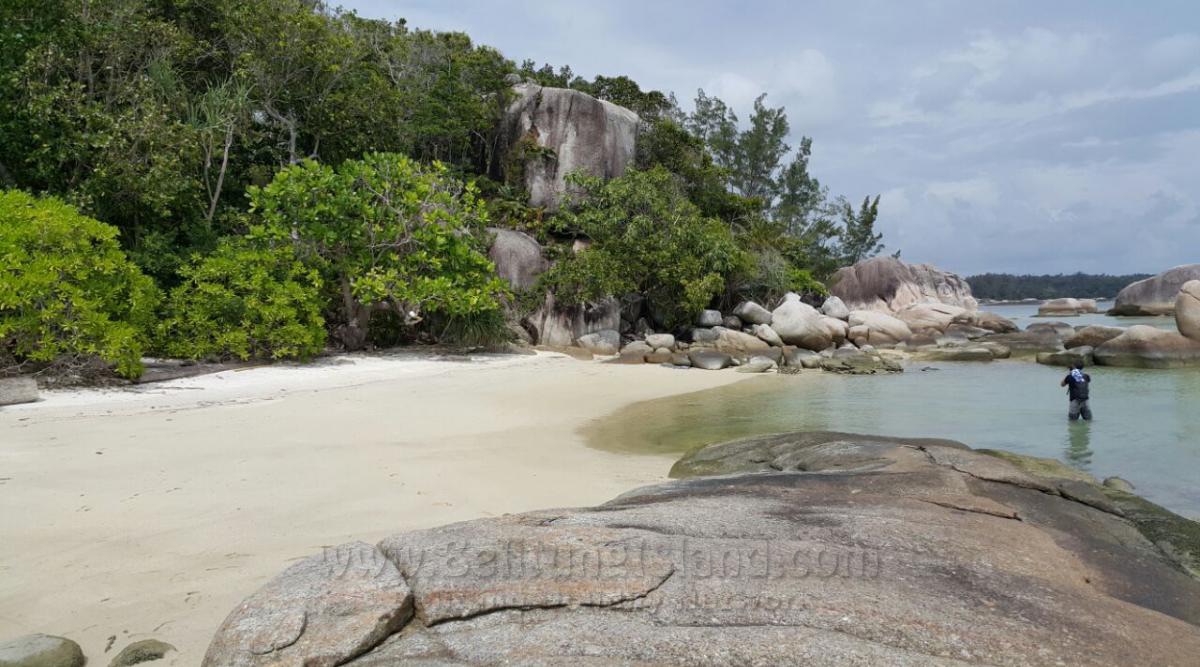 Come on, take your time and explore the exotic exotic granite beaches in Belitung with your loved ones.